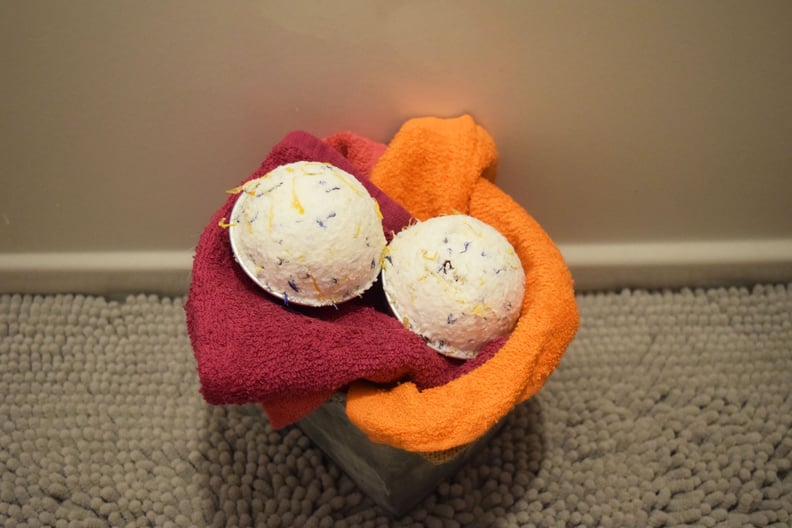 POPSUGAR Photography | Hedy Phillips
I get headaches a lot. Like, a lot, a lot. I've tried all kinds of remedies, including homeopathic ones. I've also turned to essential oils a few times, whether by diffusing them in my bedroom or applying them directly onto my feet or wrists. Sometimes it works, and sometimes it doesn't, but I see no harm in trying them out.
There are several essential oils you can use for headaches, but lately, I've been using lavender and frankincense. After finding this blog post from Girl Loves Glam about frankincense, I gave it a try, and I like the smell and feel of it when combined with lavender essential oil. I used her instructions to make my own bath bombs and currently have them stacked in my bathroom to have on hand for all the headaches I will inevitably get in the near future. If you want to try making bath bombs yourself, keep reading to see the step-by-step instructions, and remember, you can use any essential oils you want for this, including essential oils that serve different purposes.
01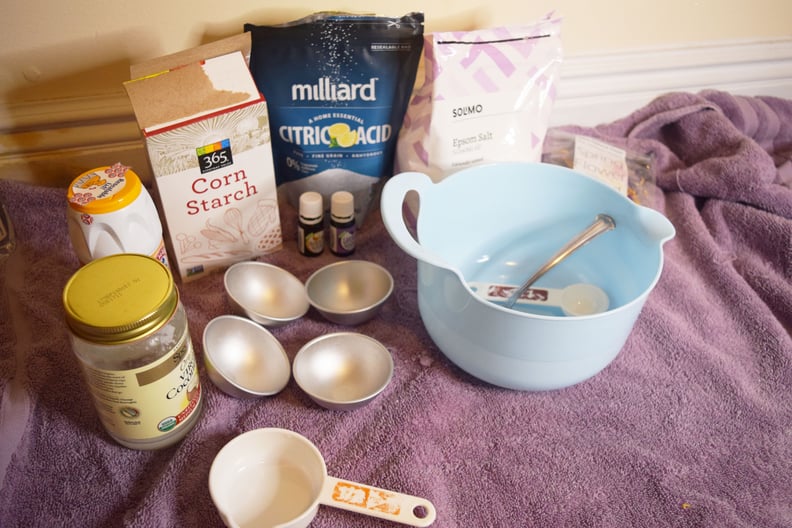 Ingredients
To make the bath bombs, you'll need the following ingredients:
1 cup baking soda
1/2 cup corn starch
1/2 cup citric acid
3 tablespoons Epsom salt
1 tablespoon coconut oil
Lavender essential oil
Frankincense essential oil
Witch hazel essential oil
Bath bomb molds
I also added dried flowers to my bath bombs because I thought it would be pretty, and while they looked pretty, I wouldn't recommend actually doing this. Not only can they be problematic in your tub drain but you'll end up with flower pieces stuck to you . . . everywhere.
02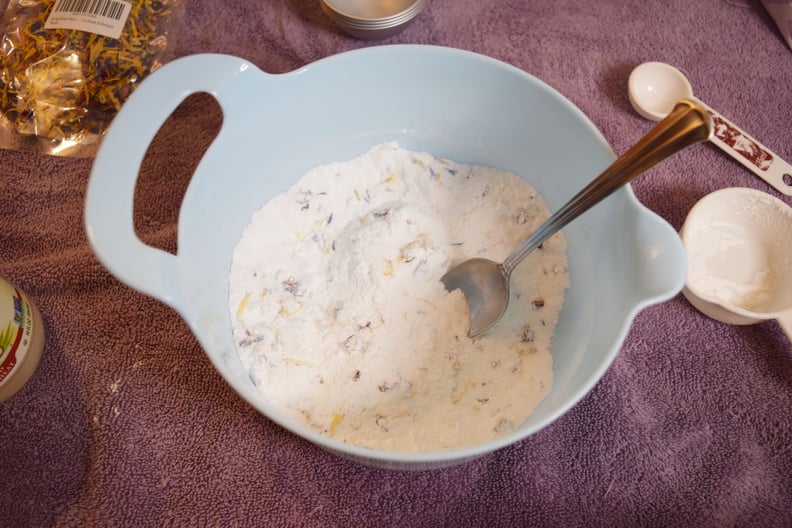 Mix Dry Ingredients
Mix the baking soda, corn starch, citric acid, and Epsom salt together until combined. You'll also see that I added my dried flowers here, and if you really want to go that route, fine, but you've been warned!
03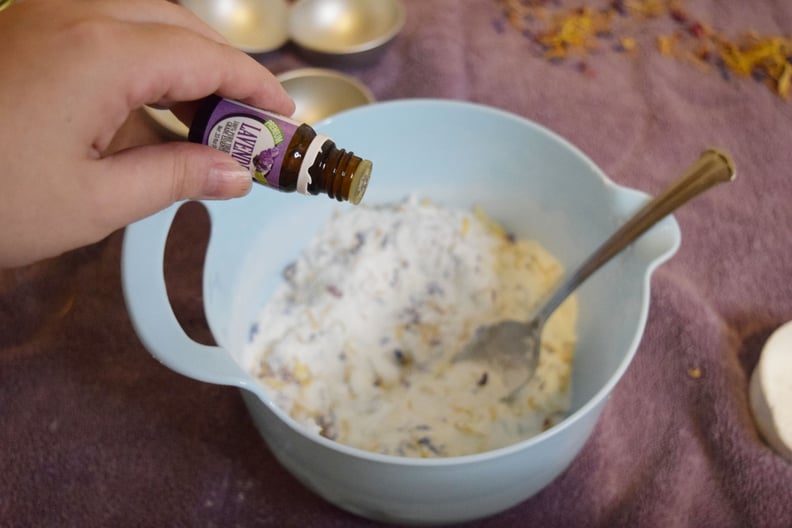 Add Oils
You can use whatever amount of essential oils you want. I added 10 drops of lavender and 10 drops of frankincense to the dry mixture. Once they're mixed in, add the coconut oil and mix again: the mixture should be crumbly. Next, add in the witch hazel a tiny bit at a time. This is the binding agent. You don't want the mixture to become too wet because it'll start to react and expand and basically just go all wrong. Trust me, I made these bath bombs multiple times because I kept doing it wrong. It takes very, very little liquid to get the ingredients to stick together. You want it just wet enough to be able to pack into the molds and hold its shape.
04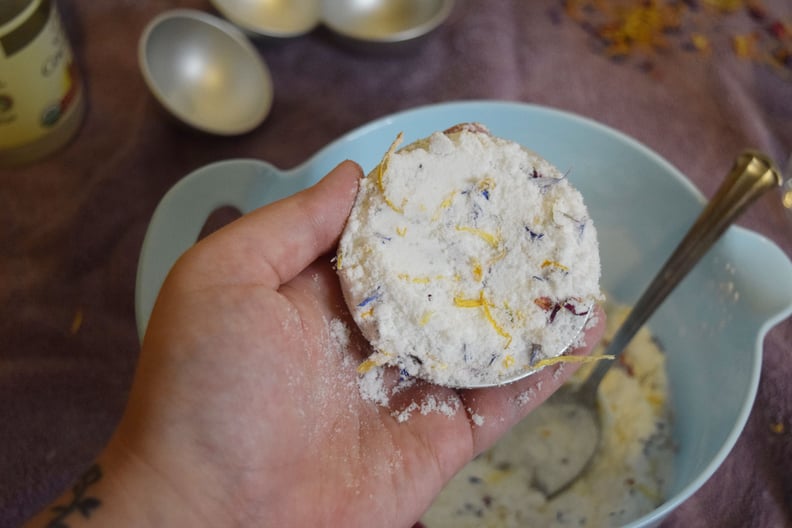 Pack Into the Molds
Really pack the mixture into the molds firmly so it'll hold its shape. The molds I used are just two half spheres that you smash together, so I overfilled each half so the mixture would stick together in the middle. Leave them to dry for several hours, preferably overnight.
05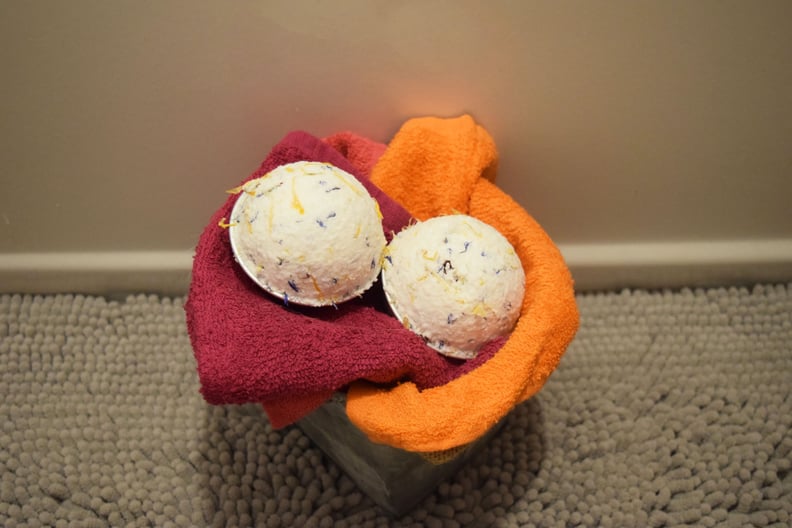 Store Them Until Needed
Like any bath bomb, these will hold until you use them. They might be a little more delicate than your store-bought bath bombs, but you can put them somewhere on display because they're cute! I'm keeping mine in my bath bomb bin (yes, I have a bath bomb bin). My best friend's mom gave me this cute tin full of bath bombs for my birthday one year, and ever since then, it's been my bath bomb bin!
06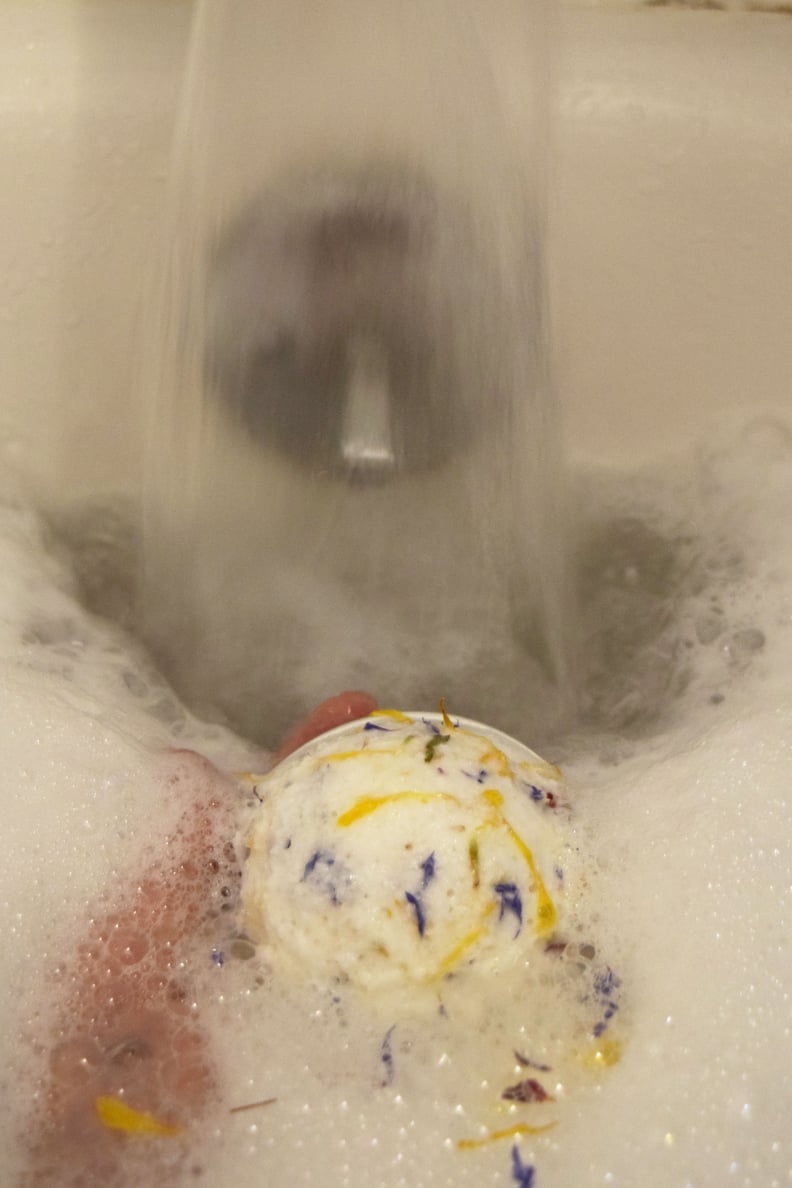 Drop Them in the Tub and Enjoy!
Next time you have a headache, drop one of these little cuties in the tub with you. The lavender and frankincense, as well as the Epsom salts, can help with relaxation, which in turn, can help soothe a headache. The beauty of these bath bombs is that you can use whatever essential oil works best for you. Several essential oils could have an effect on headaches, so use your favorite and see if these bath bombs help you.