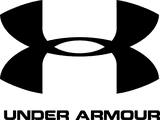 We teamed up with Under Armour to help women everywhere tap into their unbeatable confidence.
I have gear for just about everything: running, biking, and training. But as much as I love having pieces for every single one of my activities, what I really love is something that can tackle it all. That's why I've been on the hunt for a pair of leggings that can make it through my 10-mile run one day and then my favorite HIIT class the next — all without slipping, chafing, bunching, or otherwise getting in the way of my activity of the day.
Admittedly, I've been searching for a while: One pair works for running but isn't quite right for biking. Another pair can take the jumping movements of HIIT class, but slouch the second I start to run. But this summer, I've found just the pair that's just right for it all: the UA RUSH™ No-Slip Waistband Leggings.
After putting the UA RUSH No-Slip Waistband Leggings through the wringer of my four favorite summer activities — outdoor running, riding the stationary bike, online HIIT class, and a core workout — I've learned they're the versatile piece I had been hunting for.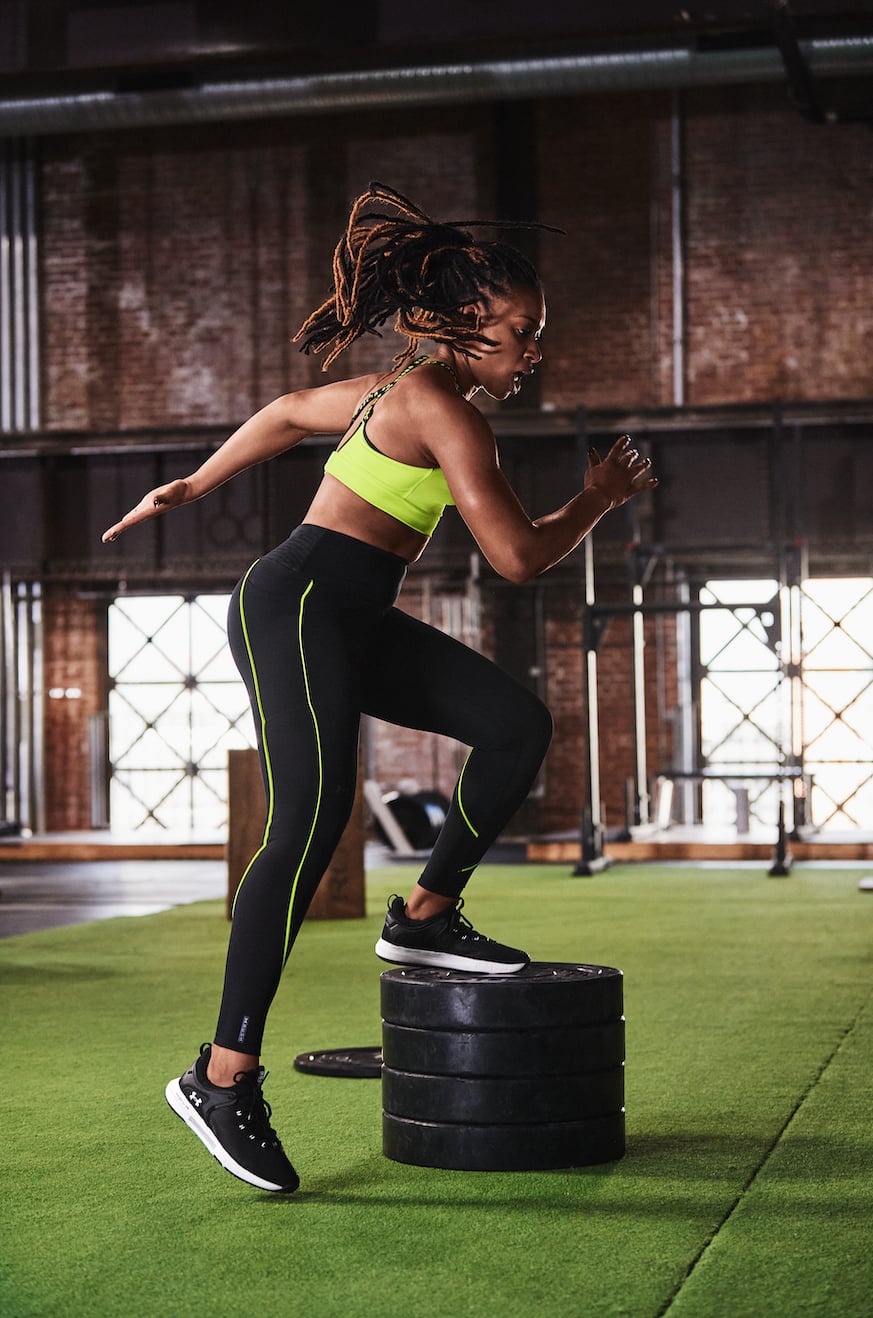 I first put the leggings to the test on a 45-minute, high-intensity stationary bike ride. My biggest issues with my previous biking gear has been chafing and bunching. Yet after 10 minutes warming up, it was easy to see this would be a smooth ride. Thanks to a structured fit, this pair didn't once rub or irritate as I pedaled. Plus, the advanced seam placement meant I didn't have to worry about annoying pressure points that can cause chafing and discomfort as I got up and out of the saddle.
Next up, I pulled out the leggings later in the week for a core program. Typically, when I take my online training classes, I'm constantly moving (think jumping and reaching — plyometrics on end). I found that the UA RUSH No-Slip Waistband Leggings did the opposite (thankfully) — they didn't move. They fit so comfortably to my body that they delivered ample stretch and movement, without rolling down my waist. I was able to squat, lunge, burpee, and dead bug for an hour without feeling constrained or limited. I chalk it up to the second-skin fit of the high-waist design that helped me jump around without once having to pull up my pants or readjust.
Last, was my final test: running. Admittedly, I was nervous to see if this pair would be up to the task of a sweaty summer run in NYC. But yet again, they proved to be the performance piece I was looking for. The sweat-wicking material virtually eliminated the sweaty stickiness that's unavoidable with summer training. But they did so quickly and consistently — I never once (on both a speed run and a longer run) thought about the 80 percent humidity I was training in.
My running test also brought out my favorite part of the leggings: the high waist. This is undoubtedly the feature that makes these the versatile one-pair-to-rule-them-all legging I've been looking for. The high-rise design gives maximum fabric coverage (without feeling weighed down) and support. I feel as if the leggings are cut for my core, and I never worried about them losing elasticity or fit. Throughout my 10-mile run, the leggings didn't slip or move, and I didn't have to pull them up or readjust. The UA RUSH No-Slip Waistband Leggings have secured a spot in my gear pile for every sport.
Shop All UA RUSH™ No-Slip Waistband Leggings