Paid Content For
Under Armour
As POPSUGAR editors, we independently select and write about stuff we love and think you'll like too. If you buy a product we have recommended, we may receive affiliate commission, which in turn supports our work.
I've been a loyal outdoor runner for years. Truth be told, I always thought my preference for outdoor training was, well, a preference. But, it turns out there's a bit of science behind why my outdoor workouts outperform my gym-bound ones. Not only can being outside in nature reduce blood pressure and heart rate, but it also can lower cortisol levels too, making it a natural de-stressor. What's more, exposure to sunlight is a natural way to get vitamin D, which can also help stabilize the mood. Naturally, when it comes to pushing the body to run for miles on end, a lower resting heart rate and blood pressure are critical to reach peak performance. And without a doubt, it's easier to power through a tough run when you set it up to be as stress-free as possible.
Beyond the physiological reasons behind it, I just genuinely love training outside. However, since my playground is the streets of New York where summers are notoriously scorching, this isn't always easy. But how I stay motivated — and cool — during sweltering summer workouts is actually pretty simple with the right mindset and gear to keep me going.
Plan my workouts, and stick to that plan
Not only does this mean I choose the days of the week I reserve for intervals, cross-training, and long runs, but it also means that I plan each individual workout itself. In the summer when temps rise every minute, this type of planning is critical. To avoid overheating, I make sure to select a time of day that will let me enjoy my workout before or after the most intense heat and sun of the day. For me, this typically looks like a post-work sunset run. What's more, I make sure to select a route that supports my training. Oftentimes on a true dog day of summer, this is a route that I'm familiar with (no surprise extra miles, please!), one that has natural stopping points for water breaks, and shady spots to help cool down.
Hydrate wisely
Naturally, hydration is key for beating the heat, but keeping the fluids flowing doesn't just apply during a workout. It means before and after it, too. In fact, how you hydrate before you even hit the mat really matters. An hour prior to my workout, I aim for 16 ounces of an electrolyte drink or good old fashioned water to avoid sloshing. When it's go-time, I make sure to drink six to eight ounces of fluids for every 15-20 minutes. The important thing I remind myself is to consume water, even if I don't feel dehydrated.
Trust my body and my training
I've run four marathons — and for every single one of them, I trained in the summer. The biggest lesson I learned from doing this was to simply trust my body. Putting in the effort both in the gym and on the trail has given me the confidence to know that my body is up for a challenge like a marathon. I learned to trust myself and the training I've put in. More so, I've learned to listen to my body in a totally new way. For summer training, this means I've learned to pull back on my pace when I feel like I'm pushing too hard. I've learned to pay attention to when my body says it needs a break. And, most importantly, I've learned to give myself permission to take breaks.
What you wear can also be a game changer, especially now that cooling fabric technology goes beyond mere sweat-wicking. So gear up appropriately. Choose products that avoid chafing and discomfort, and don't forget to invest in pieces that keep your body heat dispersed. Keep reading for my essentials to avoid overheating during summer workouts.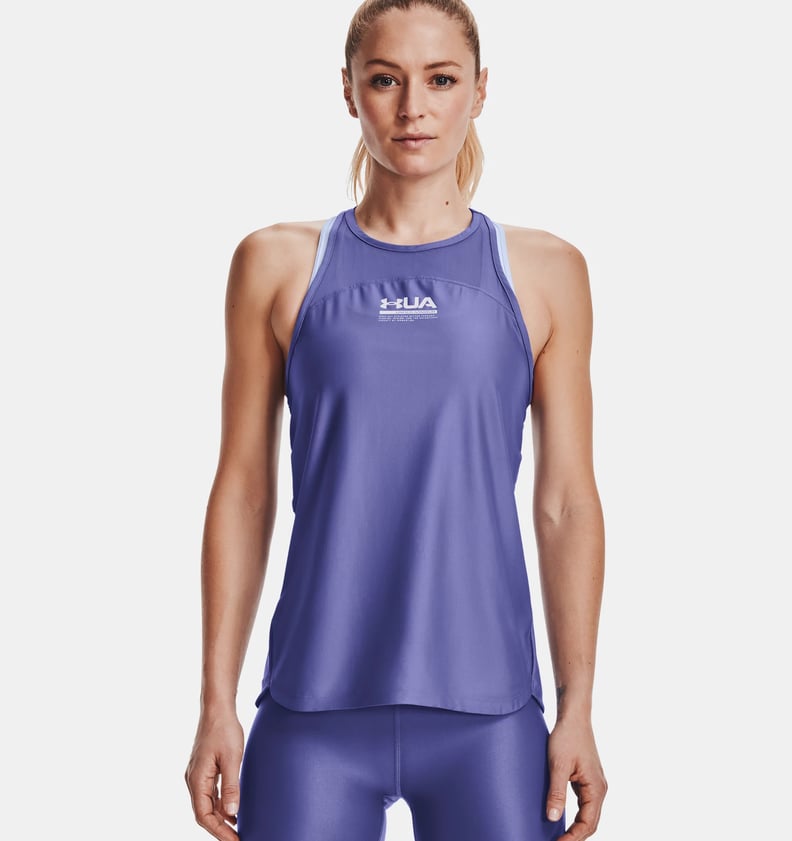 Under Armour Iso-Chill Tank
My standard go-to top for summer runs is a relaxed fit tank. The Under Armour Iso-Chill Tank ($55) is crafted with Iso-Chill technology to disperse body heat and keep you cool throughout the toughest, sweatiest runs. I turn to performance gear like this to ensure that I'm able to mitigate the potential for overheating and keep rub-inducing sweat away so I can power through any temperature fluctuations. I particularly love the mesh paneling detail to ensure that I'm able to keep air flowing for maximum comfort.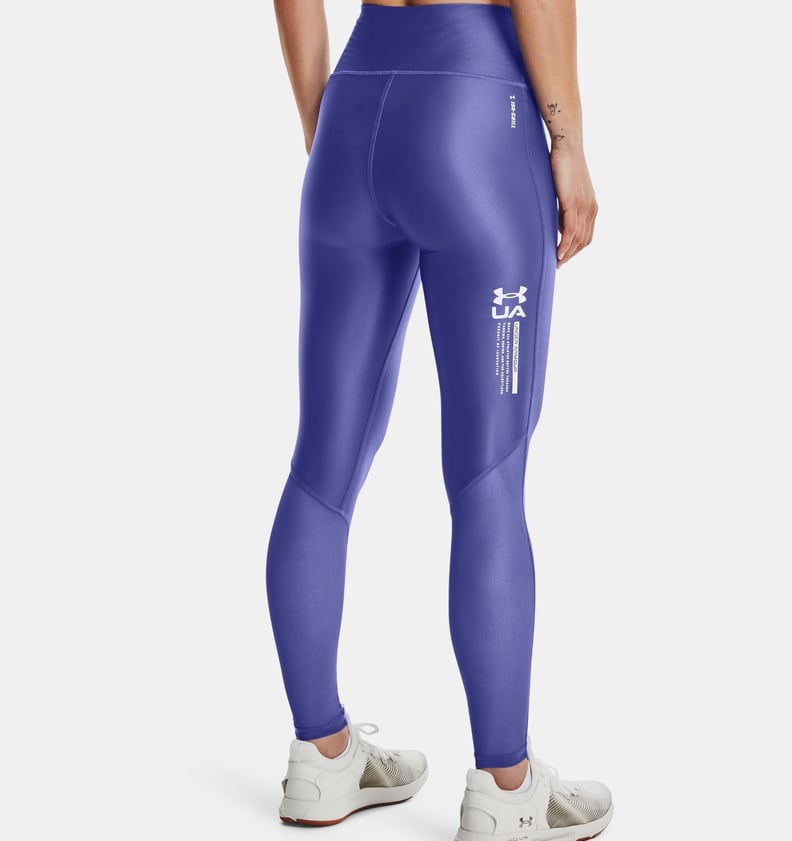 Under Armour Iso-Chill Full-Length Leggings
Leggings are still my favorite bottoms of choice — yes, even when it's hot. I particularly like the Under Armour Iso-Chill Full-Length Leggings ($100) for their run-ready design. It's hard to describe the feeling, but the Iso-Chill fabric somehow makes me feel cooler the second I put them on. The slim legs fit close to the skin, so I can glide and move comfortably with each stride. And the lightweight fabric means I don't feel limited or stifled while I move while the no-slip waistband helps keep my workouts distraction-free.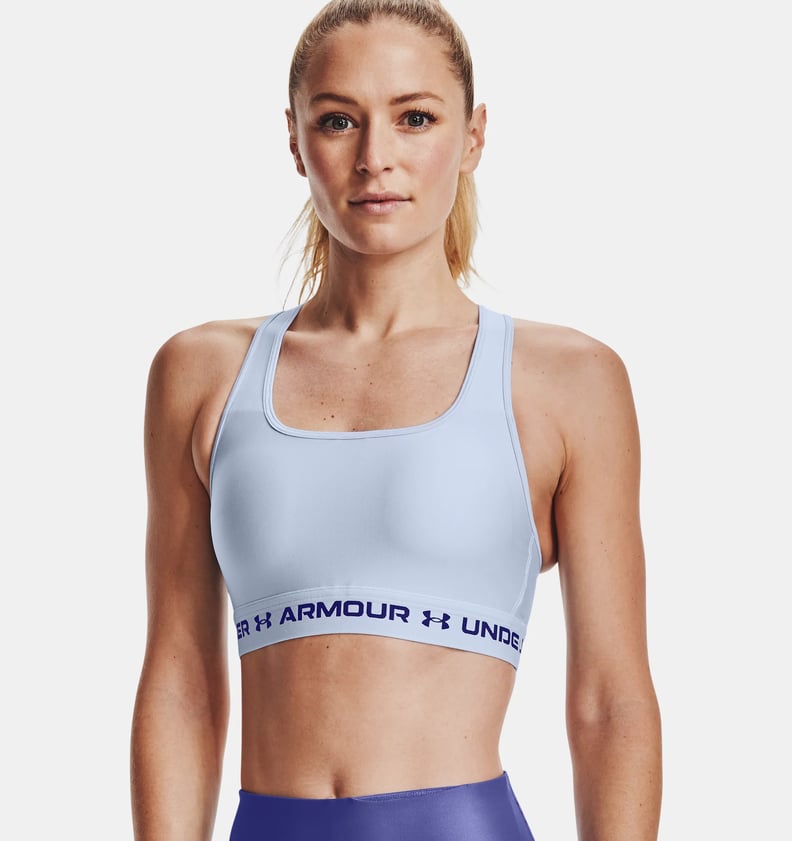 Under Armour Mid Crossback Sports Bra​
When it comes to sports bras, I'm very picky. I need a bra that delivers support but doesn't constrain or restrict me. I also need an option that will wick away sweat so that I'm never chafing or rubbing. For my shorter jogs or less intense runs, I've been opting for the Under Armour Mid Crossback Sports Bra ($35). The medium-support bra sits close to my skin, is incredibly quick-drying, and provides serious support with the surprisingly breathable, removable cups.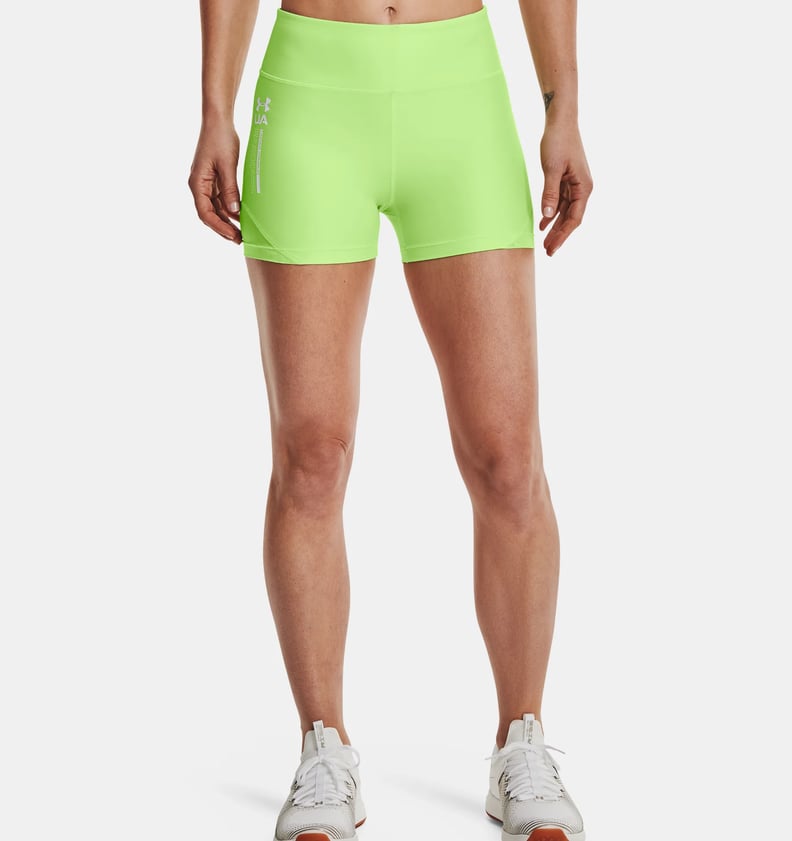 Under Armour HeatGear® Iso-Chill Shorty
Though I love my leggings, there are days when I want to feel the breeze on my legs. I like the Under Armour HeatGear® Iso-Chill Shorty ($50) as a soft and light option for true scorcher days. This particular short fits snug and tight on the body, giving a barely there feel. One big concern I have with tighter shorts during longer runs is if I'll quickly sweat through them (hey, it happens!). But thanks to the Iso-Chill technology, the fibers here actually lay flat against the skin to evenly disperse heat absorption and wick away sweat.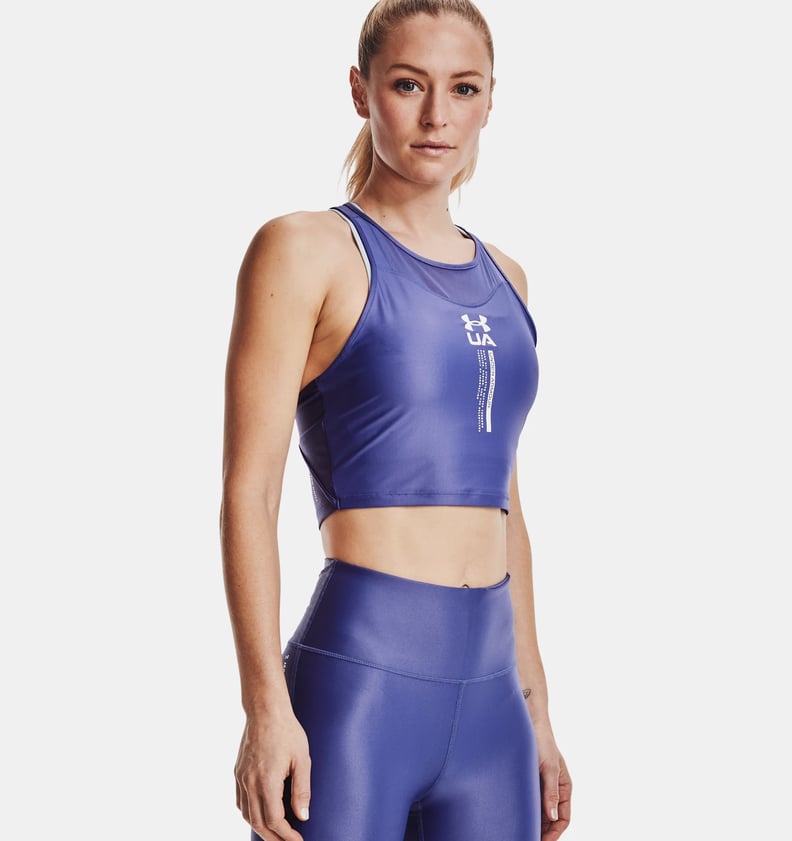 Under Armour Iso-Chill Crop Tank
Although I've wanted to be a sports-bra-as-a-top runner, I've never quite gotten there. So the Under Armour Iso-Chill Crop Tank ($50) is my ideal solution. The slim-fit, tapered crop gives a streamlined silhouette and the illusion of a sports bra that I like — just with a little more added coverage. But what I love even more is that although I'm getting a little more coverage than a sports bra, I'm not feeling like I'm adding on another bulky layer. This crop contains breathable mesh paneling that keeps me cool, so every time I wear this tank, I hardly feel like I have it on.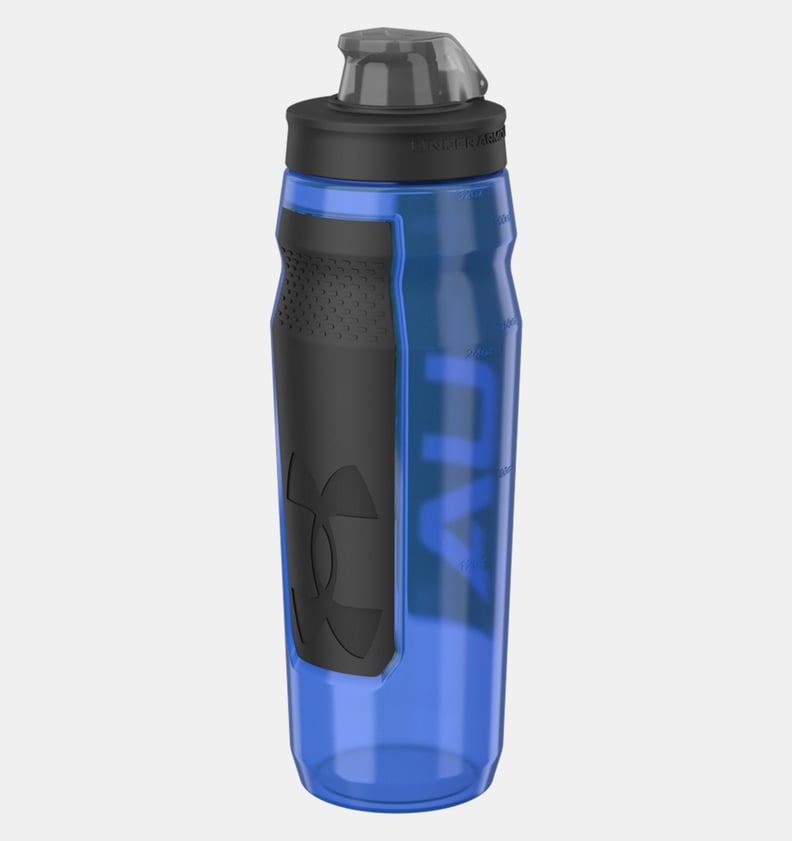 Under Armour Playmaker Squeeze 32 oz. Water Bottle
A solid water bottle like the Under Armour Playmaker Squeeze 32 oz. Water Bottle ($15) is just as essential for maintaining peak performance. I like that I can tote around 32 ounces in a relatively slim bottle. Plus, the flip lid and side grip make this easy to hold onto during shorter to midlength runs.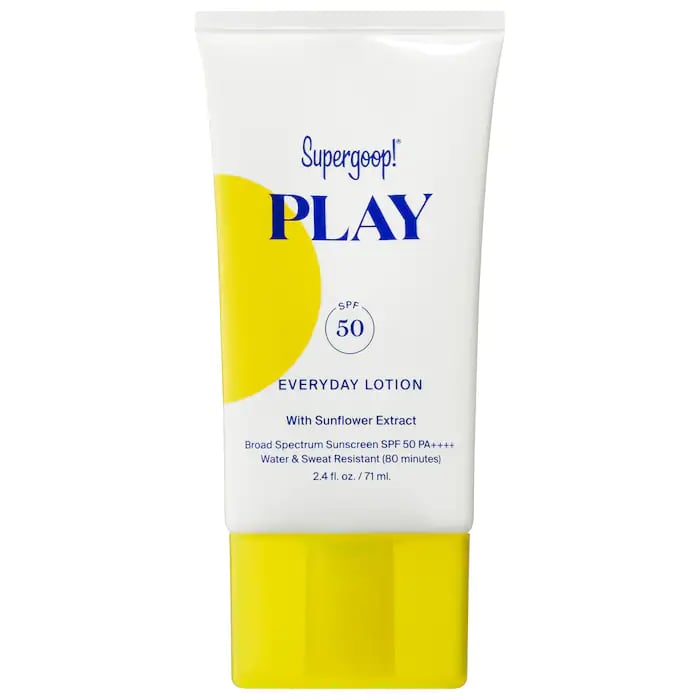 Supergoop! PLAY Everyday Lotion SPF 50 PA++++
OK, yes. You should wear SPF anytime you're outdoors to protect your skin. But I swear by it during my runs for one simple reason: sunburns are distracting, and distractions slow you down. I've been on a run where with each step I could feel my forehead getting more and more burnt. And even more so, hot. A solid SPF like Supergoop! PLAY Everyday Lotion SPF 50 PA++++ ($22) can keep harmful and painful rays at bay so these distractions don't happen. Even better: this option is water and sweat-resistant, so you don't have to worry about it giving out on you halfway through your run.