Emme Birth-Control Smart Case Review
I Tracked My Birth-Control Pills For an Entire Month With a Smart Case — and Loved It
As POPSUGAR editors, we independently select and write about stuff we love and think you'll like too. If you buy a product we have recommended, we may receive affiliate commission, which in turn supports our work.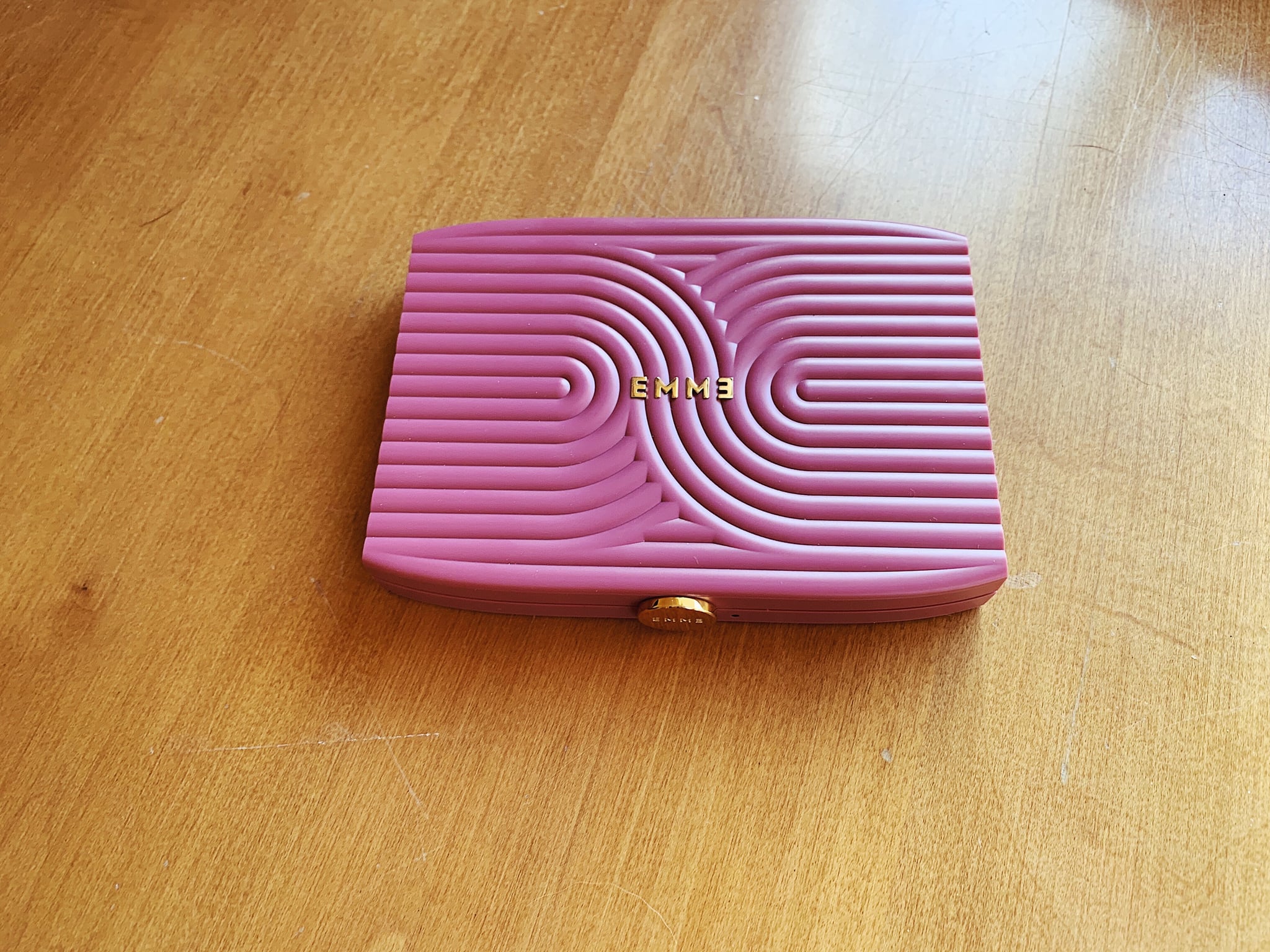 Image Source: POPSUGAR Photography / Sam Brodsky
Taking my birth-control pill every night seems to be a no-brainer at this point — after all, I've been on the pill since my freshman year of college. That being said, I still, without fail, second-guess if I even took the pills in the first place (my mind is . . . annoying like that). When Emme sent me its smart birth-control case that tracks the exact time you have your pills, I was intrigued and more than happy to test it out.
Emme, which officially launched to the public on Aug. 25 of this year, is compatible with over 100 different rectangular blister packs (packets birth control is kept in). I take Junel Fe 1.5/30, a generic form of Loestrin Fe tablets. The smart case comes in an array of vibrant colors, of which I chose lush plum, and the ribbed design makes it a cute — and, dare I say, chic — accessory.
Emme works by connecting to an app on your phone. You'll be greeted by questions about the type of birth control you're on, when you normally take your pills, and how many reminders you're looking for. The smart case uses sensors to record when you remove the pill pouch from the case and therefore checks off your birth control for the day, and the good news is that you're still able to manually input, or tweak, that information as needed in the app.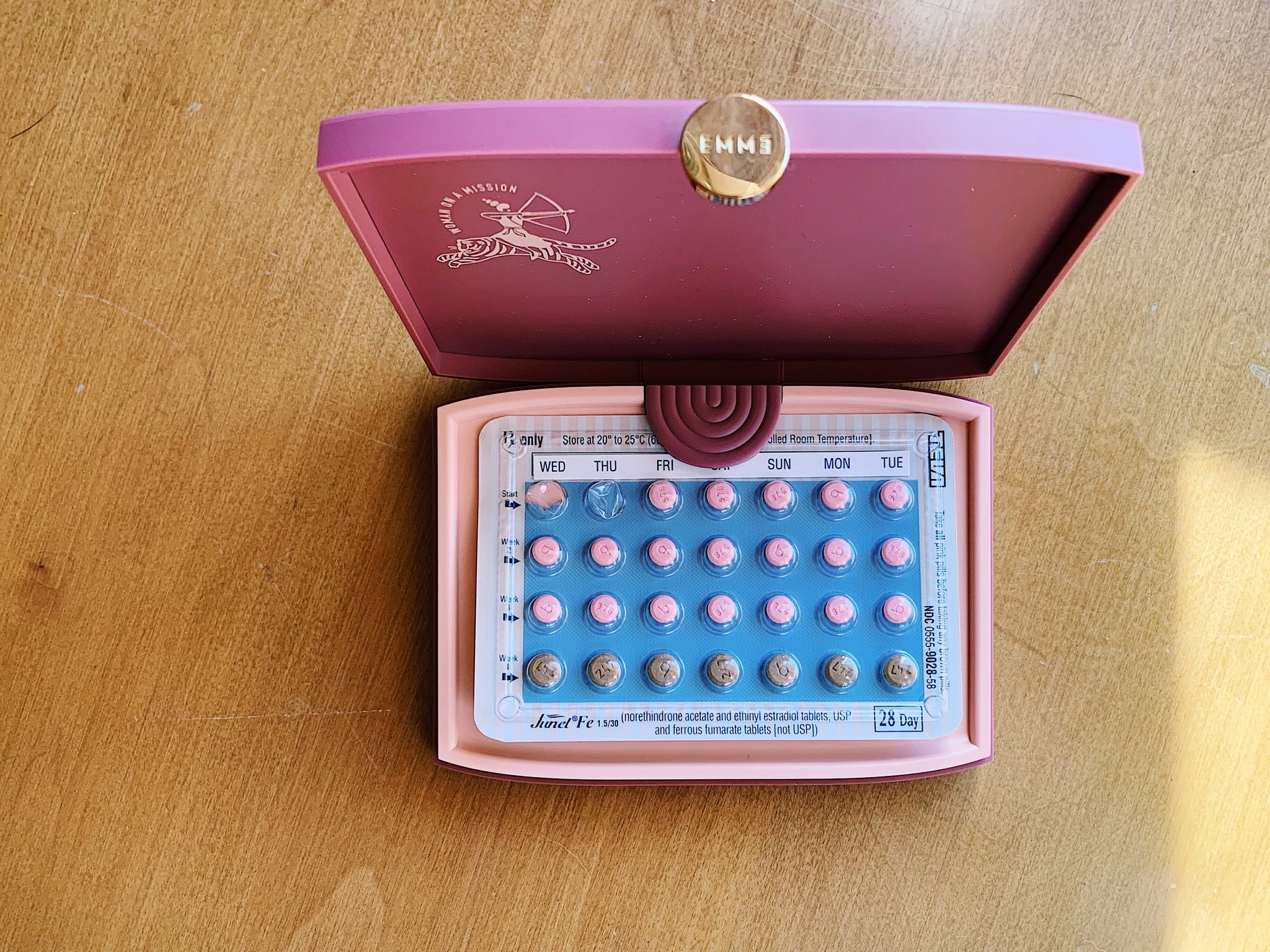 Image Source: POPSUGAR Photography / Sam Brodsky
One caveat: I figured out while using the case that the best way to maintain a strong Bluetooth connection between it and my phone was to enable my location settings to "always." I opted for "while using the app" at one point, and the case had a harder time tracking when I removed the pack, meaning there were a few nights where I did have to manually input the time I took my pills. I solved that problem by reverting back to "always" in the location settings.
A plus is the battery of this case has a six-month lifespan, so I haven't had to charge Emme since I unpacked it. You can also keep tabs on your flow progression and PMS symptoms in the app. Best of all are the reminders. Some get to the point ("Take your pill. Your ovaries will thank you."); others have a hint of humor ("The only thing easier than getting automatic reminders is taking your pill."). When I needed to change out my pack for a new one, I got a notification for that, too.
Yes, before using Emme ($99), I set up a series of daily reminders on my phone, but as someone who triple-checks if I've taken birth control on any given day, I love the fact that I don't have to stop what I'm doing. I can simply open up my phone and look at the app to grant me peace of mind. Over a month later, I don't see myself going back to my pre-Emme ways. It's like having a personal period and pill assistant right at my fingertips.