Exercise May Enhance Vaccine Effectiveness, Study Says
Exercising After a Vaccine Shot May Increase Effectiveness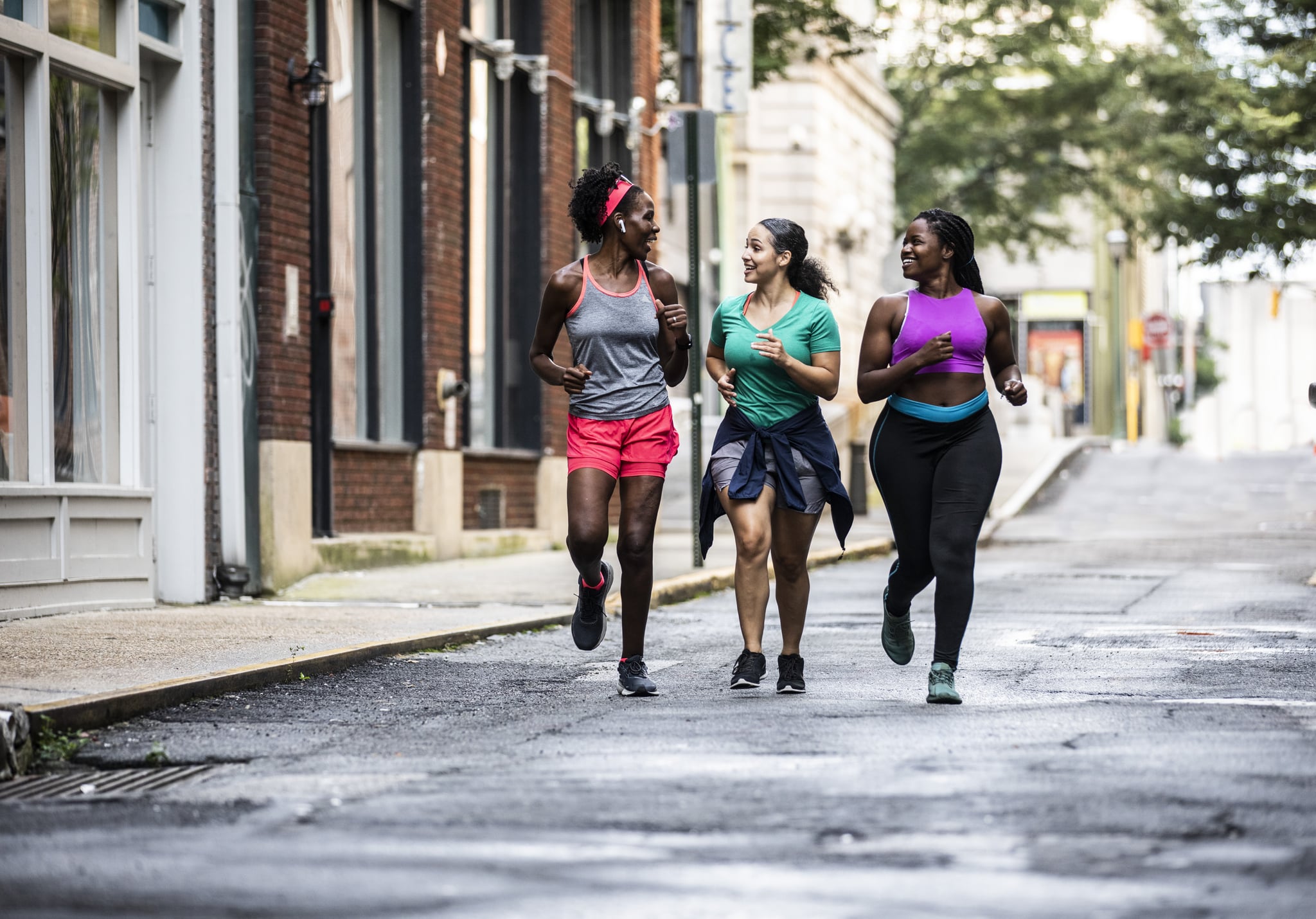 Exercise is known for its immunity-boosting powers (among all the other numerous benefits), but turns out, working out doesn't just help your immune system in a general way. According to a new study in humans and mice, you can actually harness the power of exercise to enhance the effectiveness of vaccines, including those for COVID-19 and the flu. How? It's simple but requires some effort: exercising for about 90 minutes after getting the shot.
The study, published this month in "Brain, Behavior, and Immunity," looked at the immune responses of 70 people, each of whom received either a flu vaccine or their first COVID-19 shot. The participants were separated into groups: one group was asked to exercise for 90 minutes at a light to moderate intensity, starting within 30 minutes after vaccination; one group (only of flu-shot participants) exercised for 45 minutes; and the third group was asked to sit quietly after the vaccination. For exercise, the participants rode a stationary bike or walked outside at a brisk pace, aiming for a heart-rate zone of 120–140 beats per minute. The researchers measured all participants' antibody levels before the vaccination and again two and four weeks afterward to see if there was a difference between the three groups.
The results showed that everyone's antibody levels rose within a month of vaccination but were highest in the participants in the 90-minute exercise group, a boost described as "statistically significant" by Marian Kohut, a professor of kinesiology and member of the Nanovaccine Institute at Iowa State who oversaw the study, in an interview with The New York Times. The 45-minute exercise group did not experience an increase in antibodies, and the researchers also noted that exercise didn't seem to affect vaccine side effects. From a followup experiment on mice who received a flu vaccine, researchers found that exercise-vaccine efficacy link had to do with a substance called interferon alpha, which is part of the body's response system to viral infections.
Overall, the small study suggests that "adults who exercise regularly may increase antibody response" to flu or COVID vaccines with a "single session of light- to moderate-intensity exercise post-immunization," provided that you feel well enough afterward to do so. In the future, the researchers hope to study whether a 60-minute exercise session (slightly less intimidating than 90 minutes) can also provide an antibody benefit, the New York Times reported.
For now, though, know that exercise is a simple strategy that may make your COVID or flu vaccines more effective, if you have the time and access. And a fast-paced walk or bike ride can do it if you don't quite feel up to an intense HIIT workout.