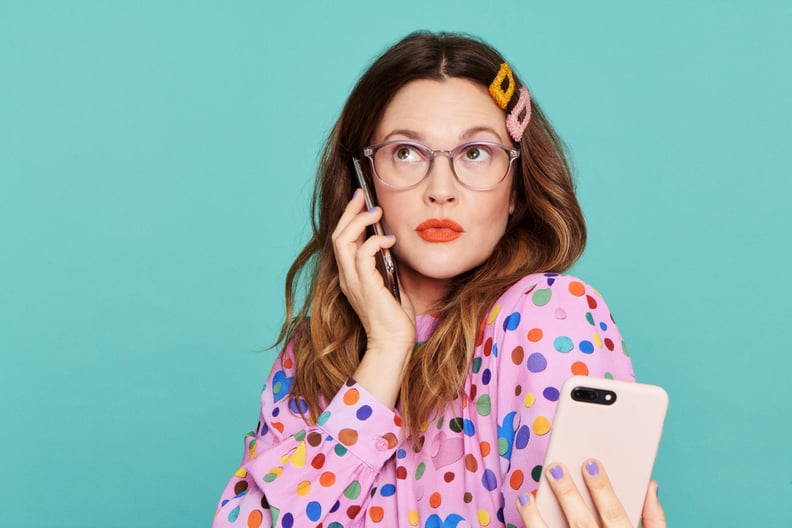 FLOWER by Drew
FLOWER by Drew
As POPSUGAR editors, we independently select and write about stuff we love and think you'll like too. If you buy a product we have recommended, we may receive affiliate commission, which in turn supports our work.
I've read that there's no sound scientific studies (yet) that prove that the blue light our computer screens emit is definitively damaging to our eyes, and I believe what science tells me. But, I've also tried enough blue light glasses to know that in terms of lens color, style, and comfort, some are definitely better than others.
My story with testing blue light glasses began because I was dealing with aggravating headaches and eye fatigue at work — what I assumed was digital eye strain.
In terms of digital eye-strain treatment, the American Academy of Ophthalmology doesn't recommend blue light glasses, but as more and more of my friends started using them (and swearing by them for reducing their headaches), I decided to give them a personal test run.
A few weird lens colors (that almost made me squint more!) and heavy frames later, I had all but given up on my search for blue light glasses — and then I discovered Drew Barrymore's FLOWER by Drew Eyewear Blue-Light Blocking Glasses.
They are simply the best.
Let's start with affordability. Most of the blue light glasses that I've tried run somewhere in the $50-$100 range. FLOWER by Drew Blue Light Glasses, which also block UV rays, ring in at ($20), around the same price as a pair of budget sunglasses.
They're available in three different rounded frames, Violet, Daily, and Marigold. In Violet, there are four different colors to choose from, while Marigold and Daisy offer two different shade options each.
I picked Marigold Tiger Eye Tort ($20), and if I ever need to start wearing prescription glasses in the future, this minimalistic pair of tortoiseshell glasses is exactly what I'd want.
Unlike many blue light glasses I've tried, these have scratch-resistant, yellow-tinted lenses. According to the brand, the yellow tint is responsible for absorbing the blue light, and the glasses block 40 percent of the blue light from reaching the eye.
Personally, I think the yellow tint makes the light from my computer a little less harsh, especially when my eyes are feeling achy and fatigued — I prefer staring at my countless Google docs while wearing them.
Lightweight and well-fitting, I forget they're even on my face most days. The scratch-resistant quality is worth applauding, too, as I've retired a pair of blue light glasses solely due to accidental etchings.
I can't speak to any headaches being relieved (thankfully because I haven't had any), but in terms of screen staring, I feel as though they soften the entire experience.
And for that, I'm a FLOWER by Drew blue light glasses believer.