Flu-Shot Incentives in 2021
These Retailers Are Offering Coupons and Discounts to Anyone Getting Their Flu Shot This Fall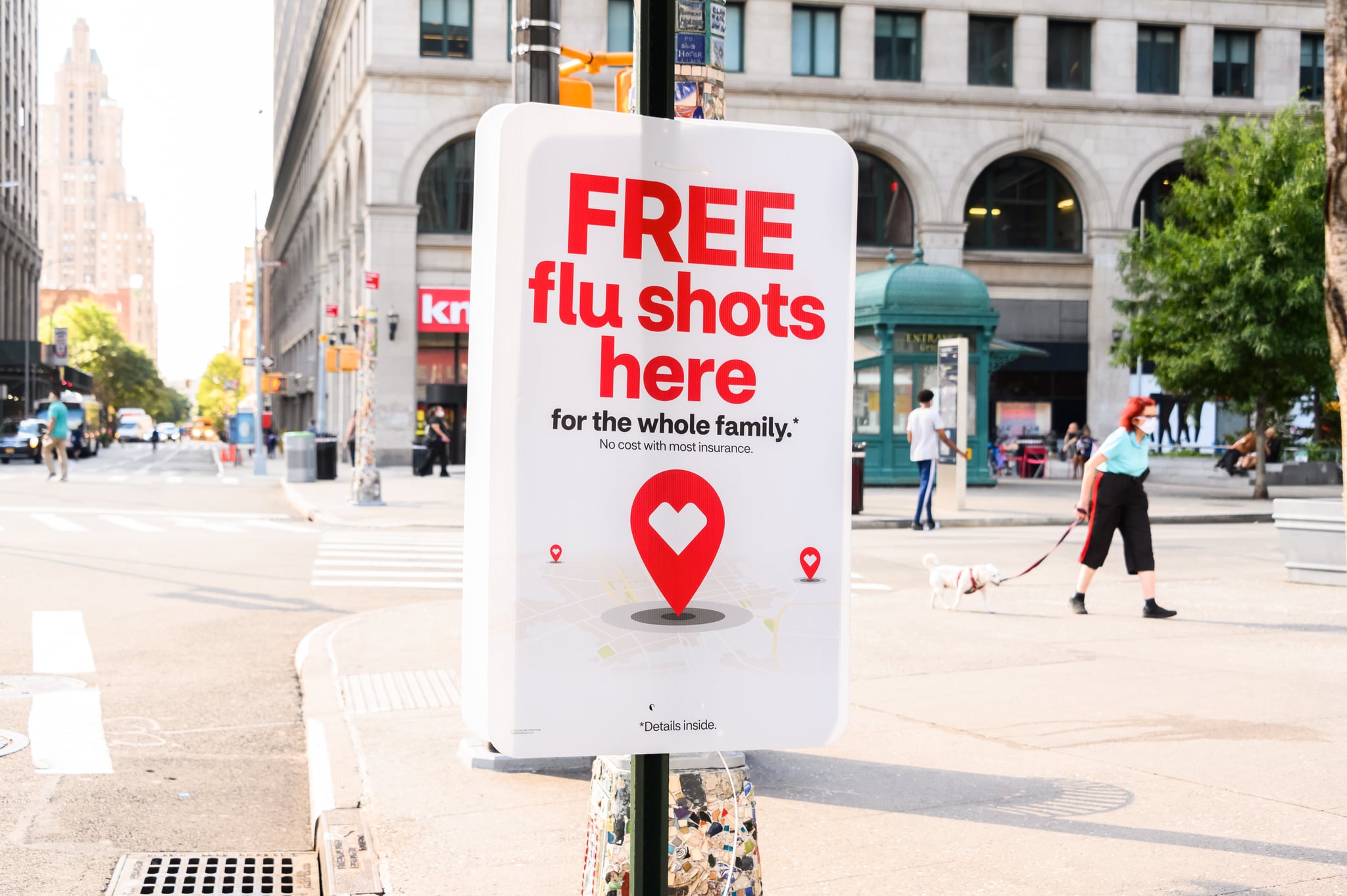 The focus this year has been on getting your COVID-19 vaccine, but getting a flu shot is still important! As we head into fall and winter, it's crucial to get a flu shot to protect yourself and others and to avoid putting more strain on the still-overburdened healthcare system. Experts recommend getting the flu shot as early as September, before flu season really kicks into high gear, though when it comes to the flu vaccine, it's better late than never. No matter what your schedule looks like, there are plenty of stores and pharmacies offering free, walk-in flu shots this year.
If you'd rather not head to a doctor's office for your flu shot — or you just want the convenience of getting one while you're out running errands — these clinics offer quick and easy vaccinations. Plus, they even have some incentives for customers who get a flu shot at their locations! Stop by one of these retail locations and take advantage of their convenient flu shots and helpful discounts.
CVS Pharmacy
CVS is expanding its typical flu-shot coupon deal this year. Through Dec. 31, customers at CVS locations can get a $5 off coupon with any vaccination visit, including the flu shot. The coupon is good on any purchase of $20 or more, but only stand-alone CVS locations are eligible.
Target
Fortunately for customers, CVS locations inside Target are matching the pharmacy's stand-alone deal. Customers who get any vaccination, including a flu shot, at a Target clinic will receive a $5 off coupon, good on any Target purchase of $20 or more.
Walgreens
Walgreens is offering incentives to anyone visiting for any vaccine, including the flu shot. Get a free flu shot at Walgreens and you'll get $5 in Walgreens Cash to use on your next purchase. You can also feel good about helping others get important vaccinations: for every vaccine administered at Walgreens, Walgreens will donate $0.23 to the United Nations Foundation — up to a maximum donation of $2.6 million — to help bring vaccines to children in need around the world.
Rite Aid
When you get your flu shot at Rite Aid, you'll also get a coupon for $5 off any purchase of $25 or more. Currently, the coupon deal expires Sept. 30.
Southeastern Grocers
It's a double dose of discounts at the grocery conglomerate! Its stores — which include Winn-Dixie, Harveys, and Fresco y Más locations — are offering a $10 coupon if you get a flu or COVID-19 vaccine. If you get any other vaccine (or get both your flu and COVID shots), you get a second $10 coupon!
Safeway
Getting a flu shot at Safeway comes with a great discount this year! Safeway customers who get a flu shot at any location will also receive a coupon for 10 percent off any grocery purchase of up to $200!