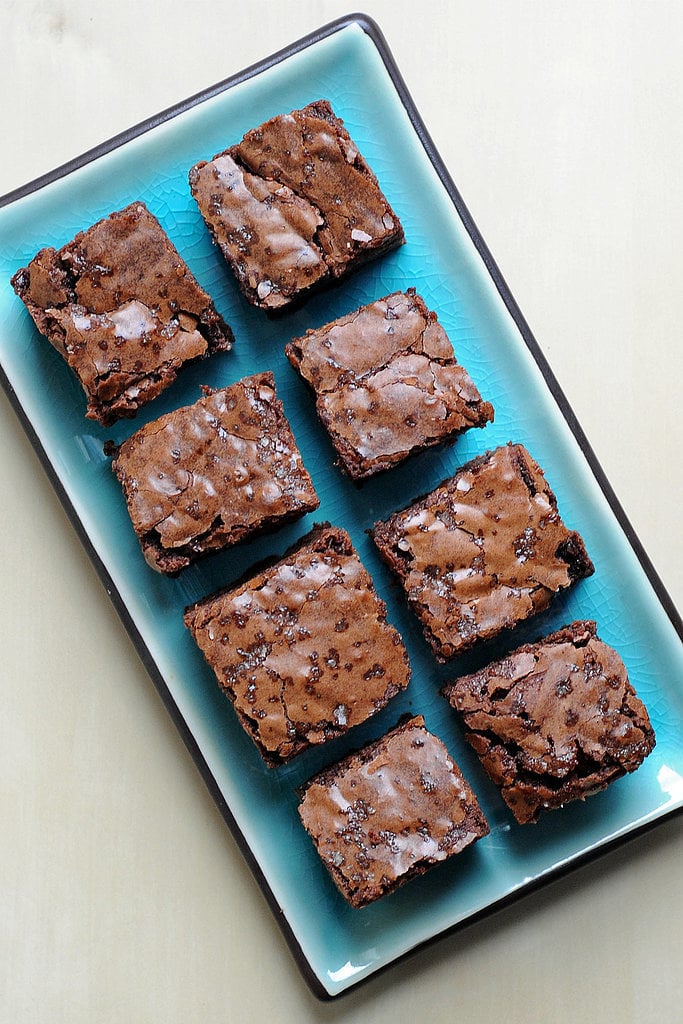 POPSUGAR Photography | Nicole Perry
POPSUGAR Photography | Nicole Perry
Not quite a cookie, but not yet a cake, there's something so satisfying about a brownie. Whether you like them dense and fudgy or light and cakey, there's a healthy recipe for you here. And we've thought of everything; there are recipes that are vegan, raw, gluten-free, Paleo, and absent of refined sugars, too.
— Additional reporting by Susi May
01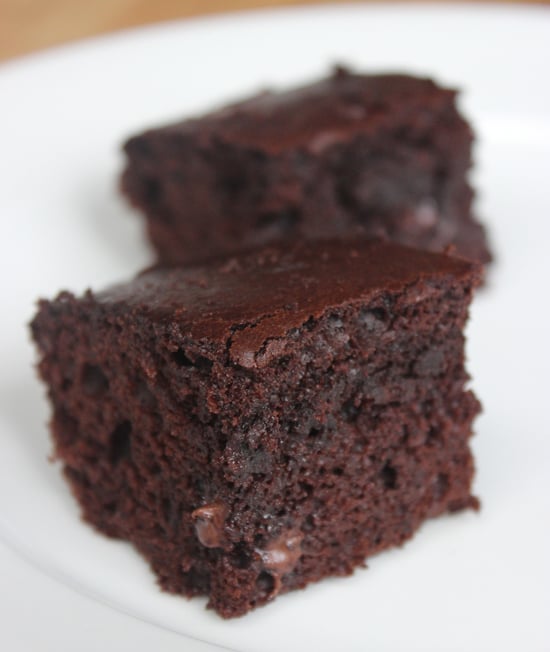 Slimmed-Down Brownies
These slimmed-down brownies still contain rich cocoa and chocolate chips. No one should go without the good stuff!
Get the recipe: slimmed-down brownies
02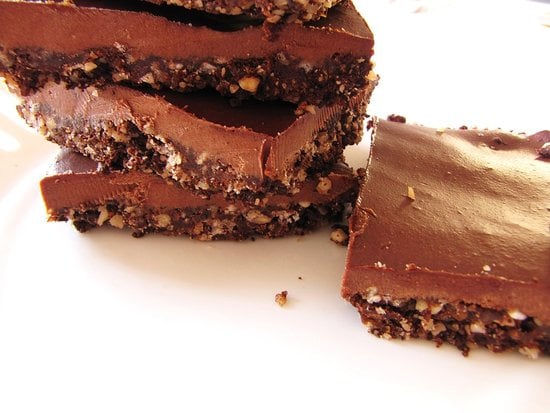 Raw, Vegan Fudge Brownies
You won't even need to turn on the oven to enjoy these fudgy brownies. Made without refined sugar, the sweetness comes from the addition of bananas and dates. They're vegan, too!
Get the recipe: raw, vegan fudge brownies
03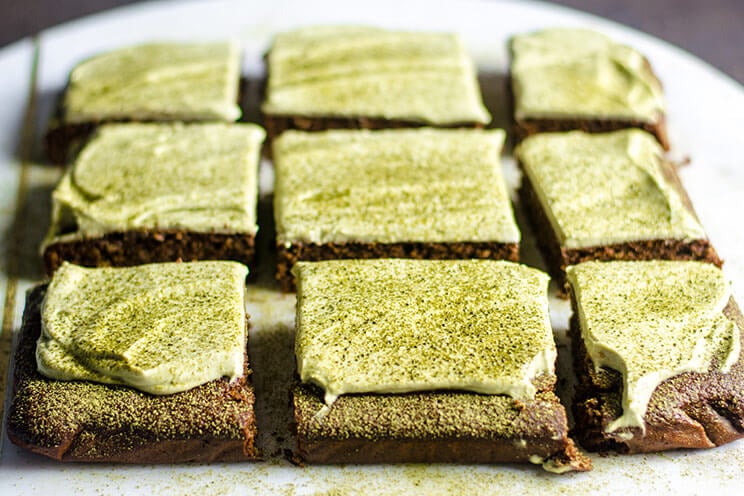 Matcha Brownies With Green Tea Frosting
Bring the antioxidant power of green tea to your chocolate fix with these matcha brownies. The matcha powder adds a unique richness to this dessert, and the coconut-cream frosting might make it difficult to stop at just one.
Get the recipe: matcha brownies with green tea frosting
04
Zucchini Double Fudge Brownies
If you grow zucchini, chances are you have more than you know what to do with — so say hello to these double fudge brownies. These brownies taste so good, you'll be amazed that they're vegan, and just over 150 calories.
Get the recipe: zucchini double fudge brownies
05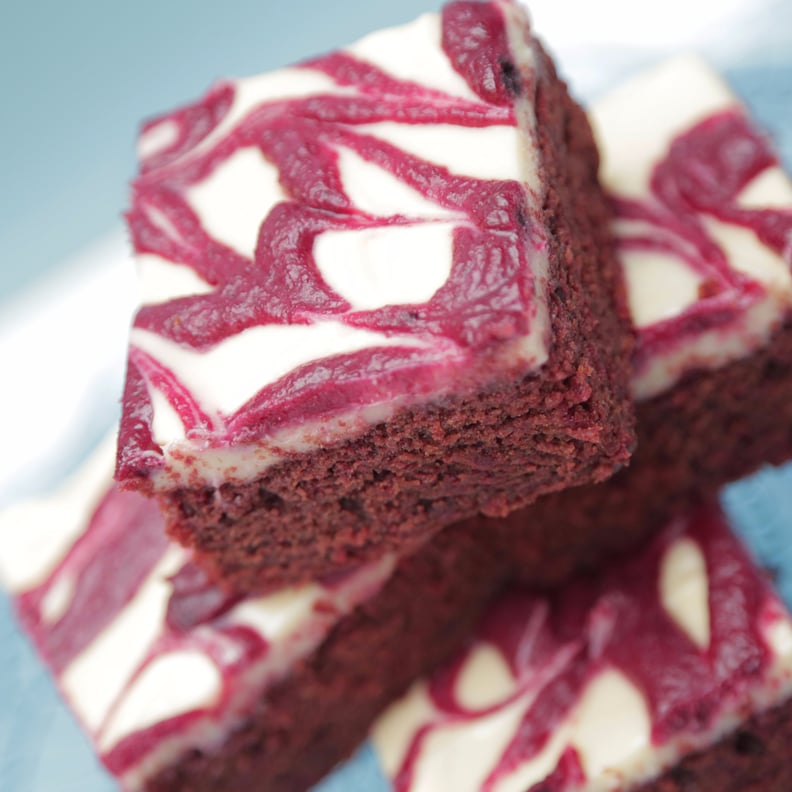 Red Velvet Brownies
These vegan red velvet brownies have an unlikely ingredient: beets! Not only are beets great for your health, but they give this dessert a gorgeous, natural red color.
Get the recipe: red velvet brownies
06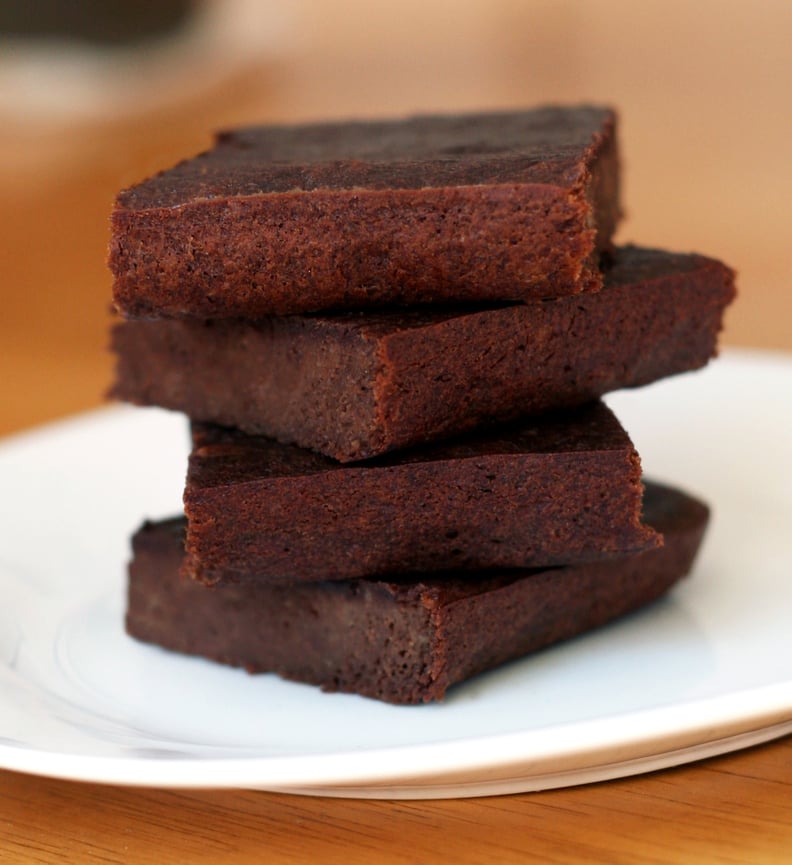 3-Ingredient Brownies
Whether you're eating a diet that's vegan, gluten-free, sugar-free, Paleo, or Whole30, this brownie recipe has got you covered. That's because it's made with only three common ingredients. Talk about simple!
Get the recipe: 3-ingredient brownies
07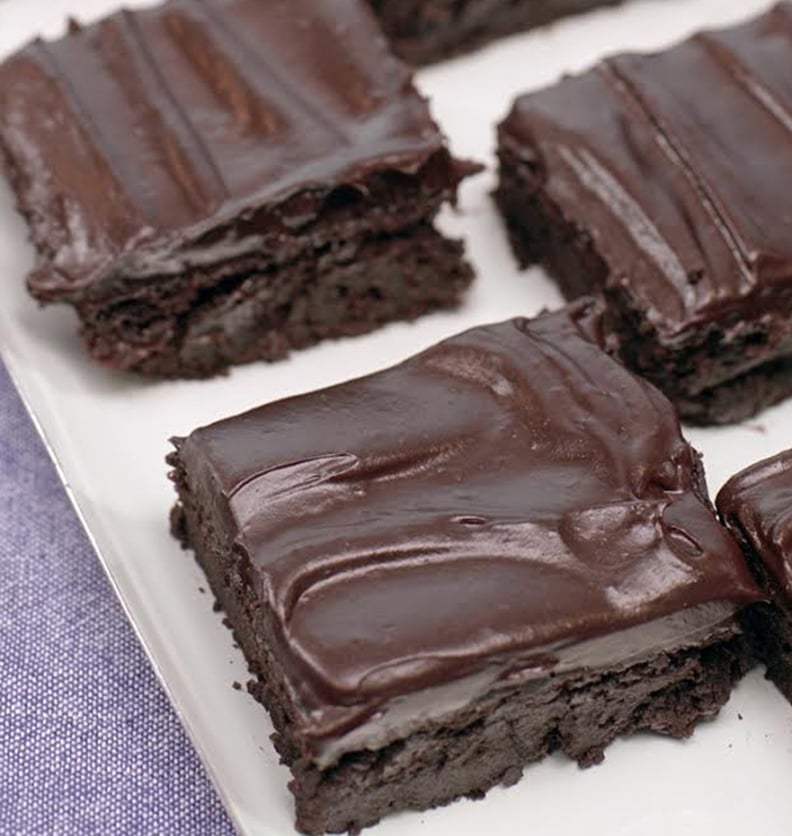 Avocado Brownies
Chock-full of healthy ingredients, like flaxseed meal, and sweetened with applesauce, these vegan and gluten-free brownies are so rich and flavorful. The secret is in the avocado; it helps keep these brownies dense and fudgy.
Get the recipe: avocado brownies
08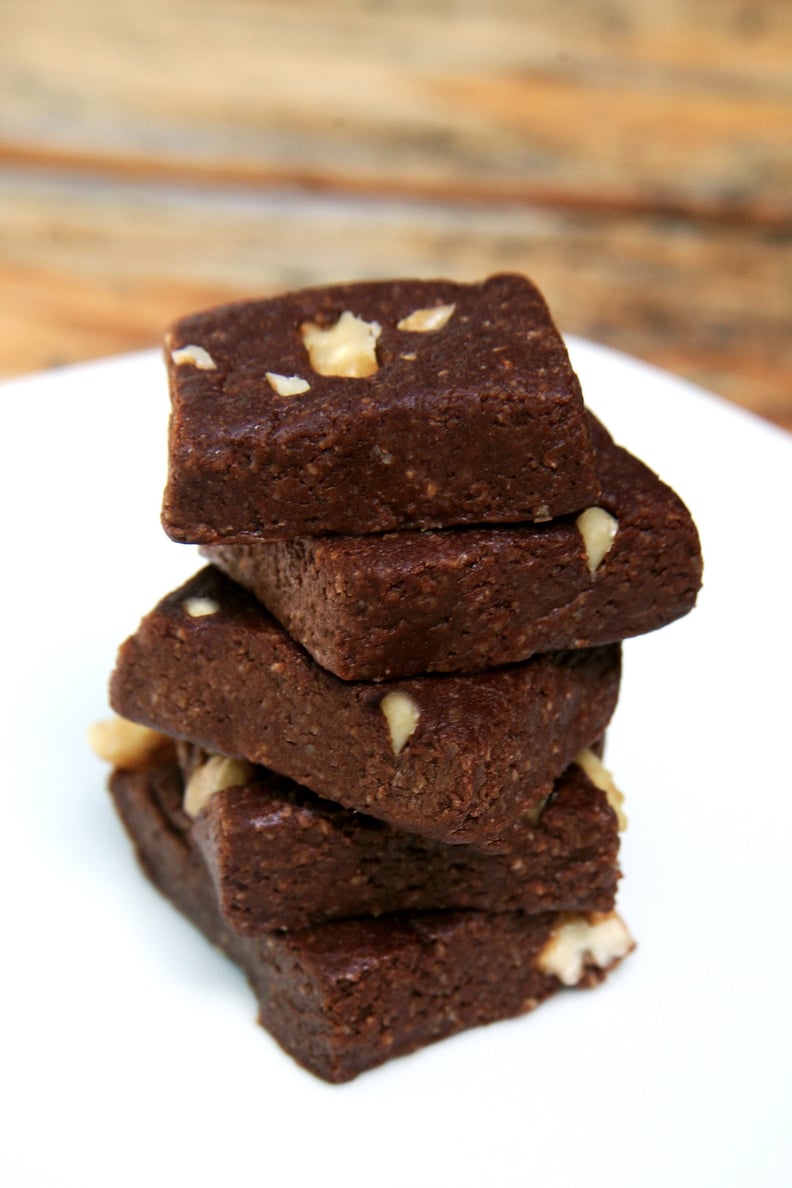 Low-Calorie, No-Bake Brownies
These no-brake brownies are full of chocolaty goodness, but the calorie count per serving clocks in at 60. The addition of walnuts brings a classic taste to this raw treat.
Get the recipe: vegan no-bake fudgy brownies
09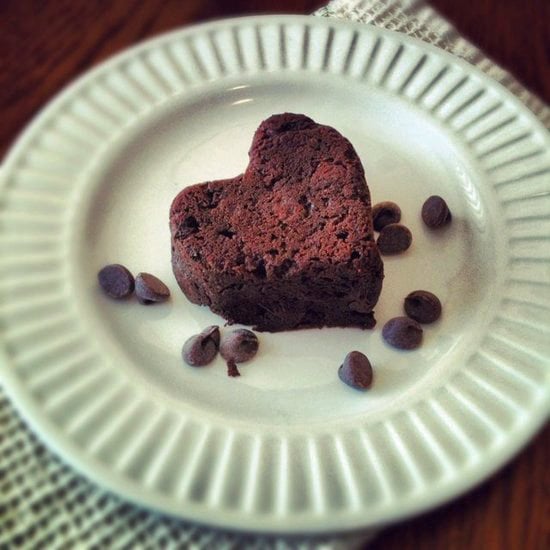 Black Forest Brownies
If you follow a gluten-free or Paleo diet, you are going to love these black forest brownies. On top of being gluten-free, the heart-shaped treats are also vegan, and have a hint of cherry goodness!
Get the recipe: black forest brownies
10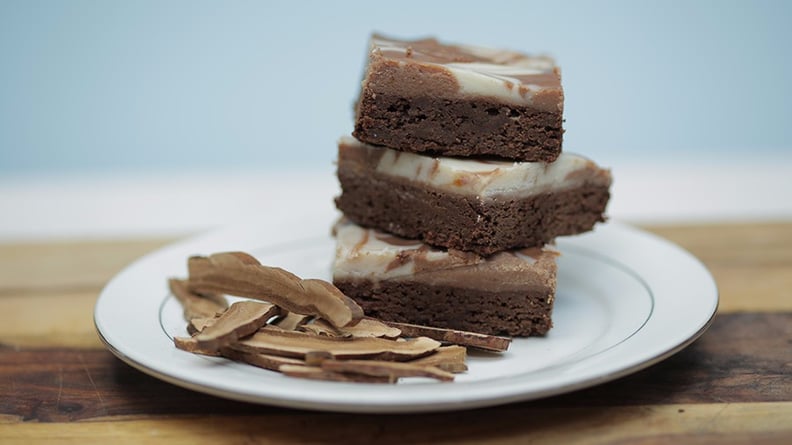 Reishi Brownies
Packed with immunity-boosting reishi mushroom powder, these vegan brownies bring the flavor and the health. Even the swirled chocolate-vanilla frosting is fortified with this reishi powder.
Get the recipe: reishi brownies
11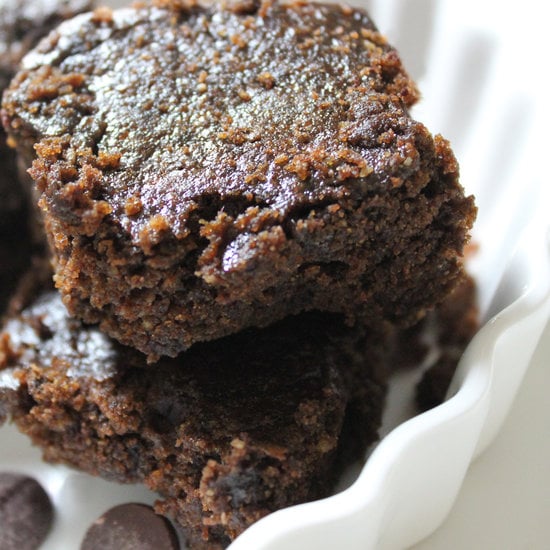 Vegan Brownies With Spinach
Nutritionist Cynthia Sass shows us how easy it is to add healthy greens to brownies — and you can't even taste the spinach! This recipe is nutrient-rich with antioxidants, iron, vitamin A, and calcium. Oh, and flavor, too.
Get the recipe: vegan brownies