10 Versatile Recipes That Substitute Cauliflower For Carbs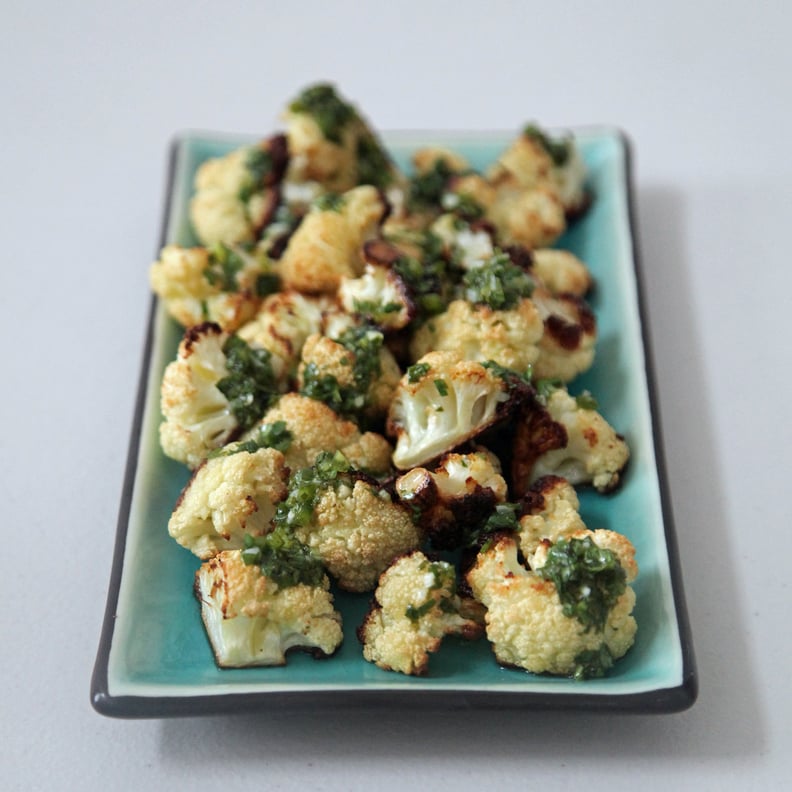 POPSUGAR Photography | Nicole Perry
POPSUGAR Photography | Nicole Perry
If you think you hate cauliflower, it's time to see the light. The white, neutral-tasting vegetable is packed with nutrients (like cancer-fighting antioxidants, anti-inflammatory vitamins, and digestion-relieving fiber) while being low in calories to help you with your weight-loss goals. In short, you need these flowery florets in your life. Here are 10 delicious preparations that will change your mind and make you a cauliflower convert for life.
— Additional reporting by Lizzie Fuhr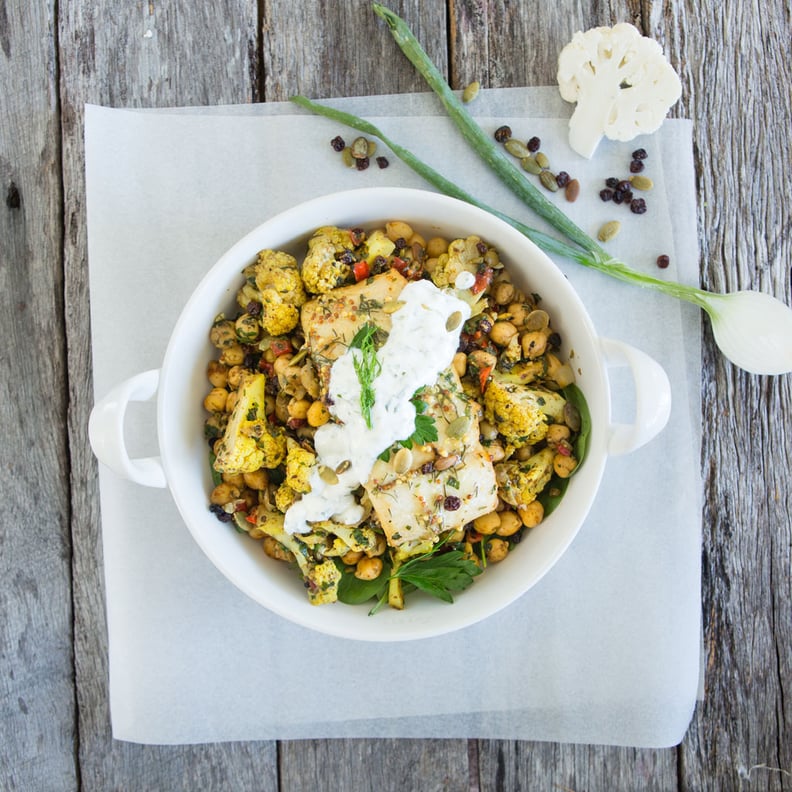 Moroccan Cauliflower Salad With Fish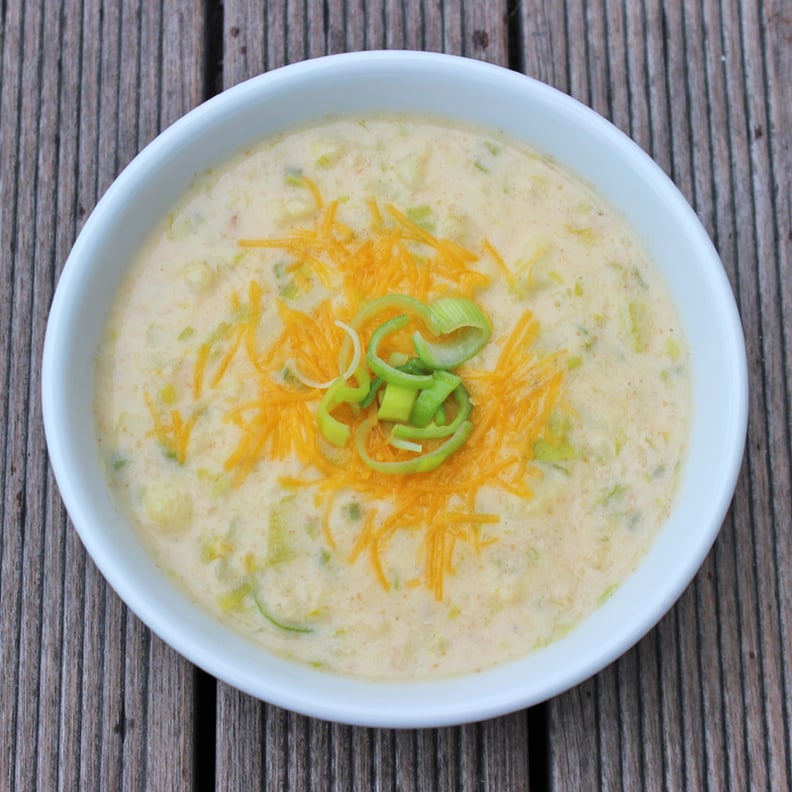 Low-Calorie Cheddar Cauliflower Soup
This low-calorie cheddar cauliflower soup is a lightened-up version of a creamy favorite. It's quick to put together, which makes it perfect for a weeknight meal after an evening workout.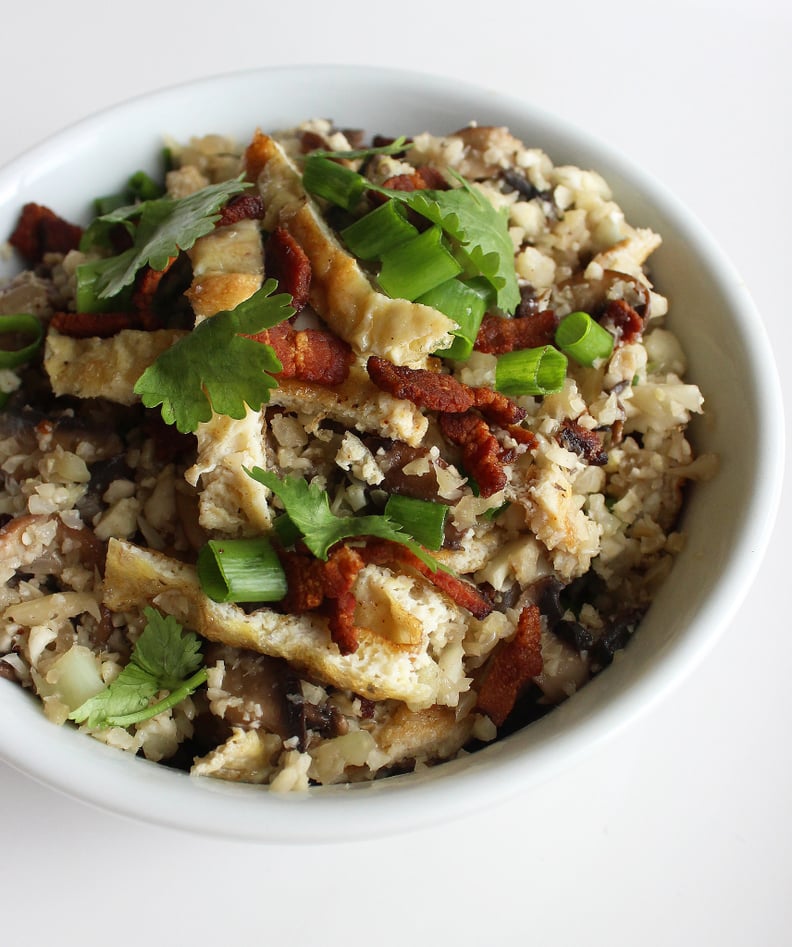 Asian Fried "Rice"
Unlike the greasy Chinese fried rice typical of most restaurants, this veggie-packed Paleo "rice" skips the food coma and leaves you feeling satisfied and energized at the end of your meal. The combination of textures and flavors in this comforting Asian-inspired recipe is spot on, and the "blitzed" cauliflower (pulsed in the blender) easily subs in for rice — you might even trick some picky eaters at your table with this one.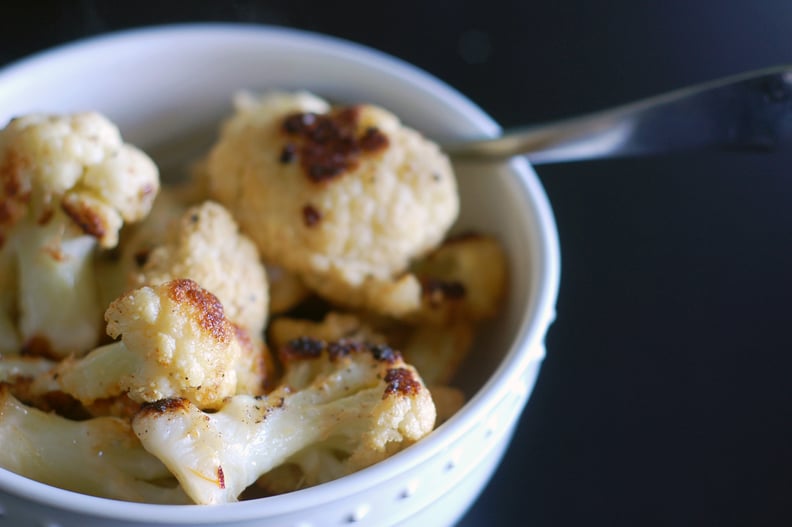 Roasted Cauliflower
Gluten-Free No-Mac and Cheese
Pasta-less macaroni and cheese can be delicious — this cauliflower mac recipe is all the proof you need. The cheesy, creamy sauce full of coconut milk and extrasharp cheddar and parmesan complements the cruciferous vegetable perfectly. No one will be asking "where's the wheat?!" when it comes to this preparation.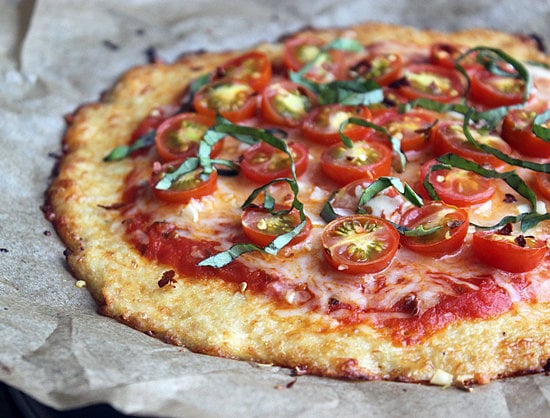 Cauliflower-Crust Pizza
Cutting back on gluten and grains? This veggie-powered pizza needs to make its way to your kitchen. Freshly grated cauliflower serves as the base for the creative and delicious crust that you can fold up just like traditional pizza. If you're cutting back on calories, you'll be happy to know half the pie is 272 calories.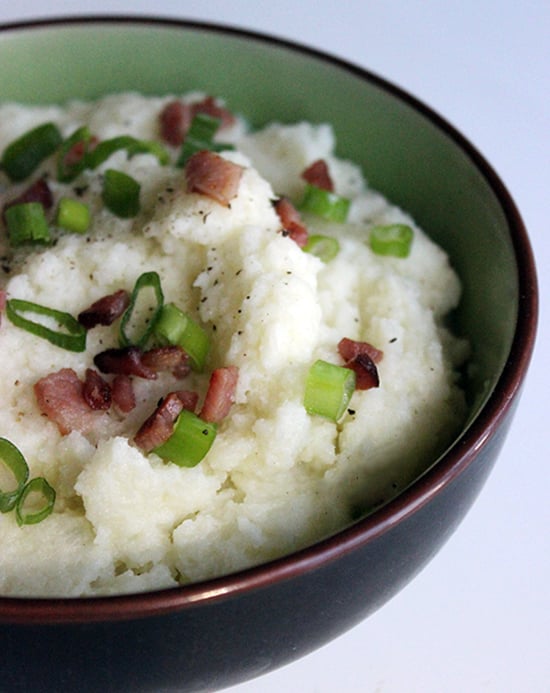 Creamy Mashed Cauliflower
Lighten up your standard mashed potatoes with this Paleo-friendly twist on tradition: creamy mashed cauliflower. Since the cauliflower has a much quicker cook time than potatoes, this whole recipe comes together in 20 minutes. Even with all the loaded baked potato toppings, each heaping helping of this tasty side clocks in under 110 calories.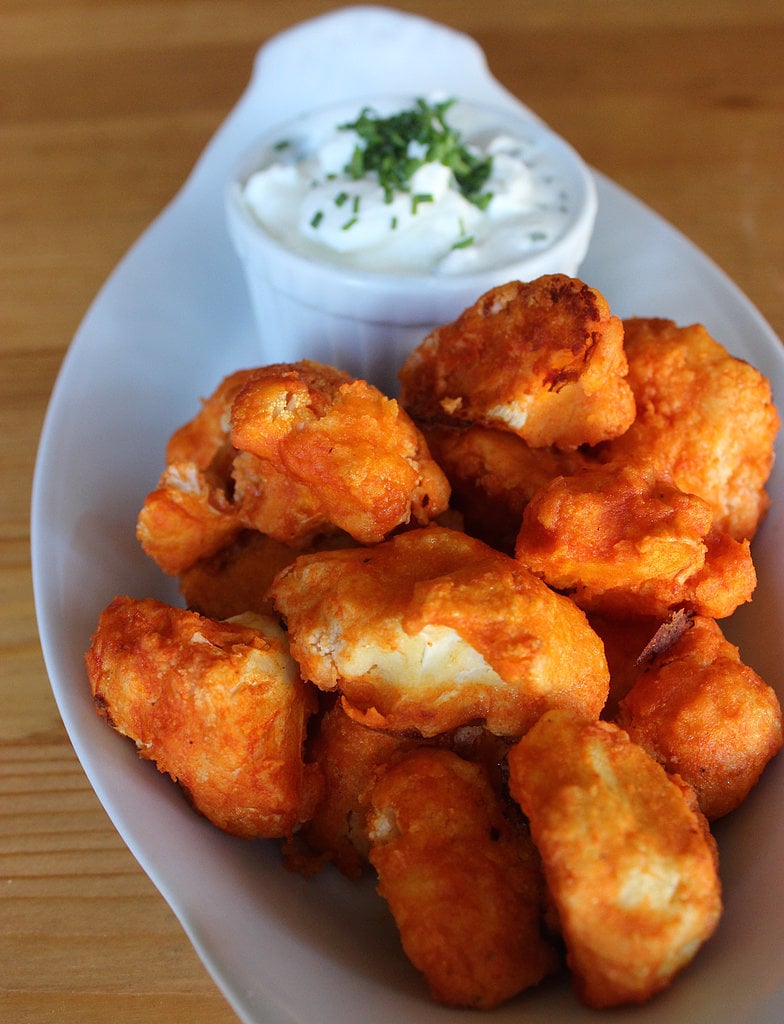 Crispy Cauliflower Buffalo Wings
Crispy on the outside yet soft on the inside, these cauliflower bites are the closest a vegetarian gets to a "real" buffalo wing experience. Before they're baked, a dip in the garbanzo bean batter gives each cauliflower bite a crisp coating that tastes like it's straight out of the fryer.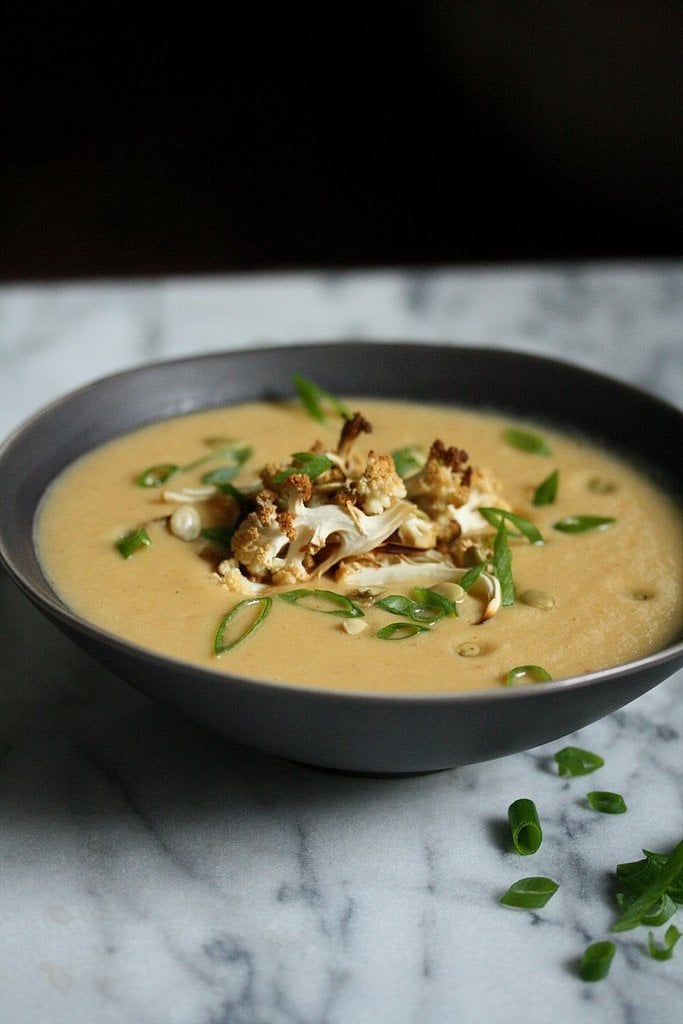 Creamy Vegan Cauliflower Soup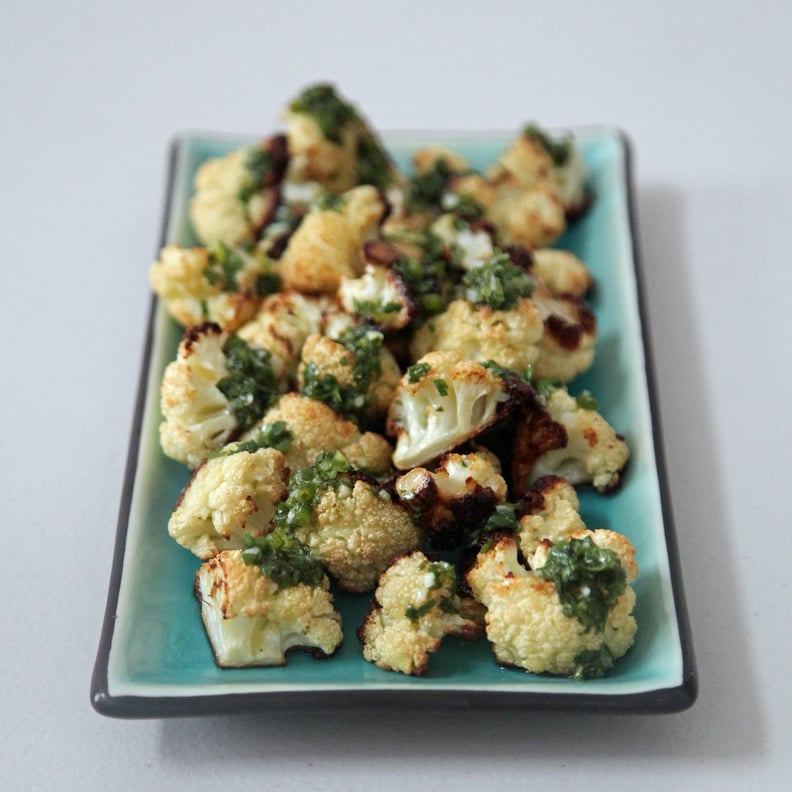 Roasted Cauliflower With Salsa Verde