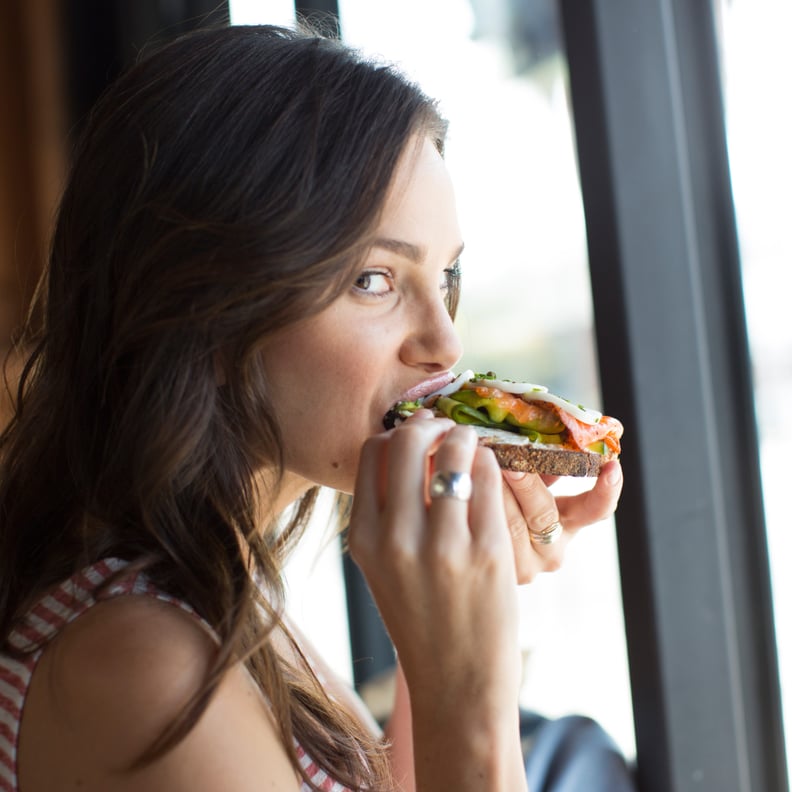 POPSUGAR Photography | THEM TOO
POPSUGAR Photography | THEM TOO
Counting calories and planning out your meals is a surefire way to drop pounds. To help, we've created a plan that maps out healthy lunches for an entire month. It maps out four weeks, Monday through Friday, with each day's meal consisting of 400 calories or fewer. There's a theme for each week to keep your taste buds from getting bored, complete with simple recipes you can whip up the night before. Skip the takeout, and by the end of a month, your midday meal will be the reason you're dancing on the scale.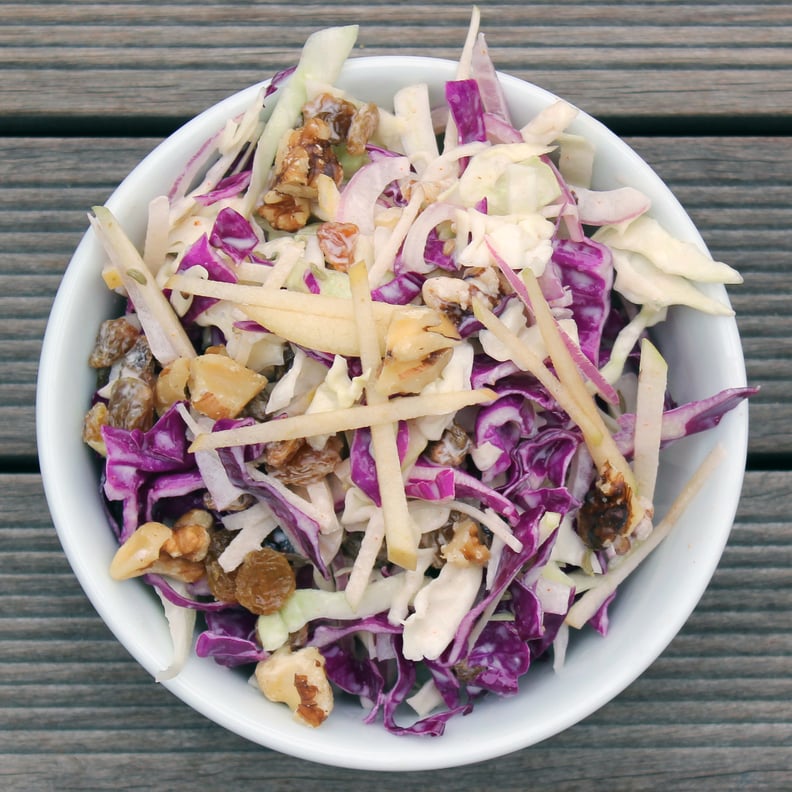 Week 1: Soup and Salads
Note: Click highlighted calorie count to get the recipe.
Monday: Bowl of butternut squash lentil soup (253 calories), one slice of whole wheat bread (100 calories), and half a cup of grapes (52 calories): 405 calories
Tuesday: Apple and cabbage salad (289 calories) with half a cup cooked quinoa (111 calories): 400 calories
Wednesday: Bowl of bean and sweet potato soup (288 calories) and easy kale salad made with two cups of baby kale (35 calories), half cup of cucumbers (8 calories), and six cherry tomatoes (18 calories), marinated with two tablespoons of Annie's Raspberry Vinaigrette (40 calories): 389 calories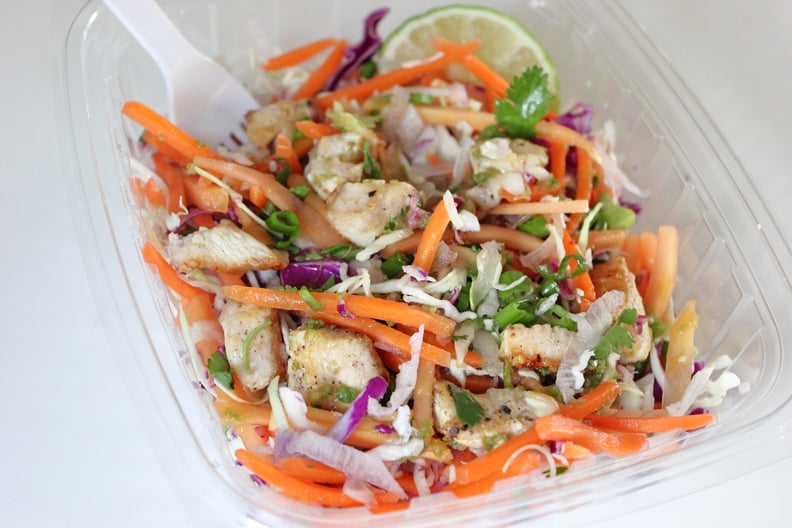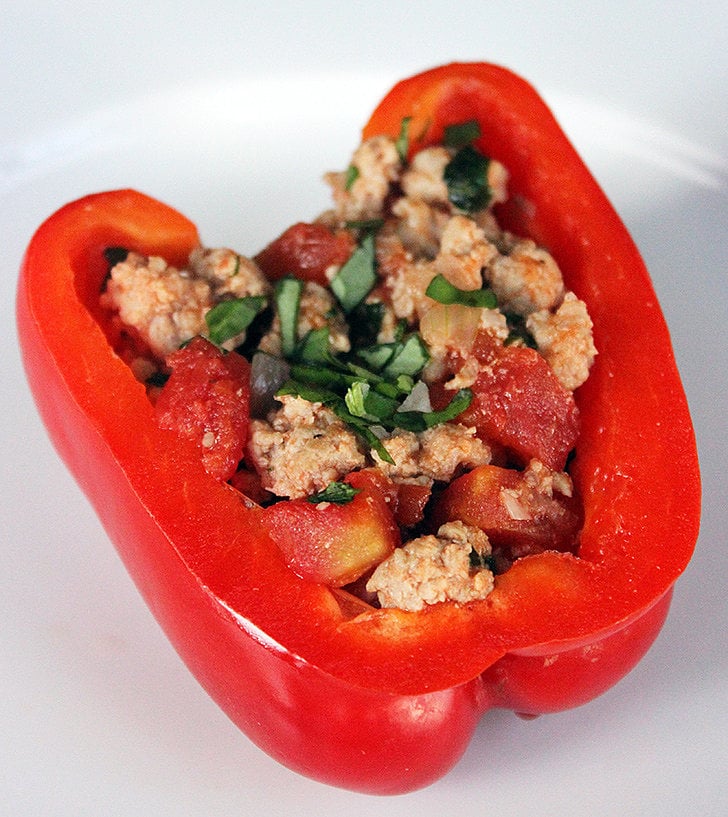 Week 2: Meat-Based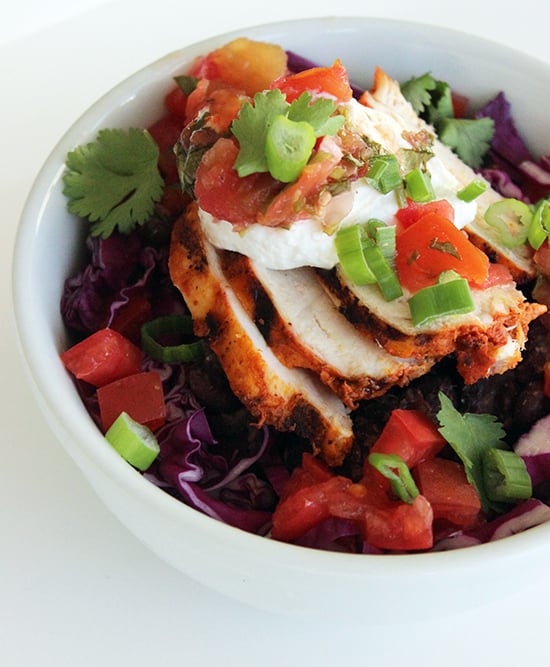 Thursday: Fresh burrito bowl with grilled chicken (350 calories) and half a cup of fresh blueberries (42 calories): 392 calories
Friday: Spicy chicken chili (324 calories) with two cups of sliced cucumber (32 calories) and two tablespoons of yogurt dill dip (20 calories): 376 calories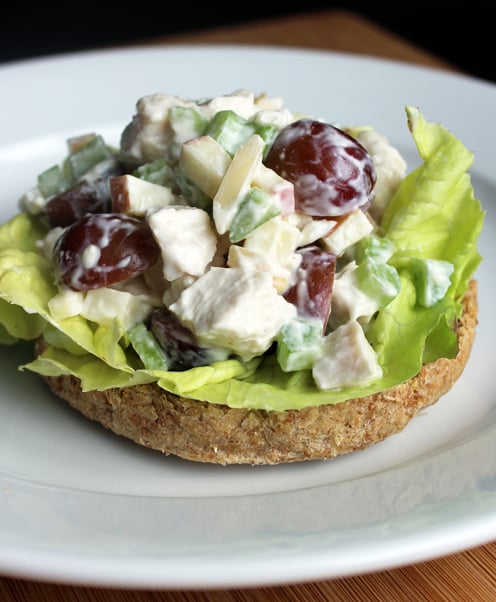 Week 3: Sandwiches and Wraps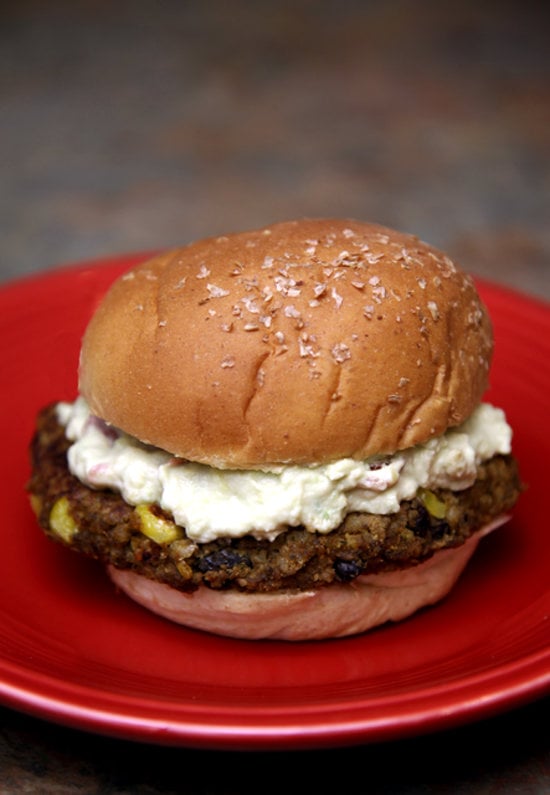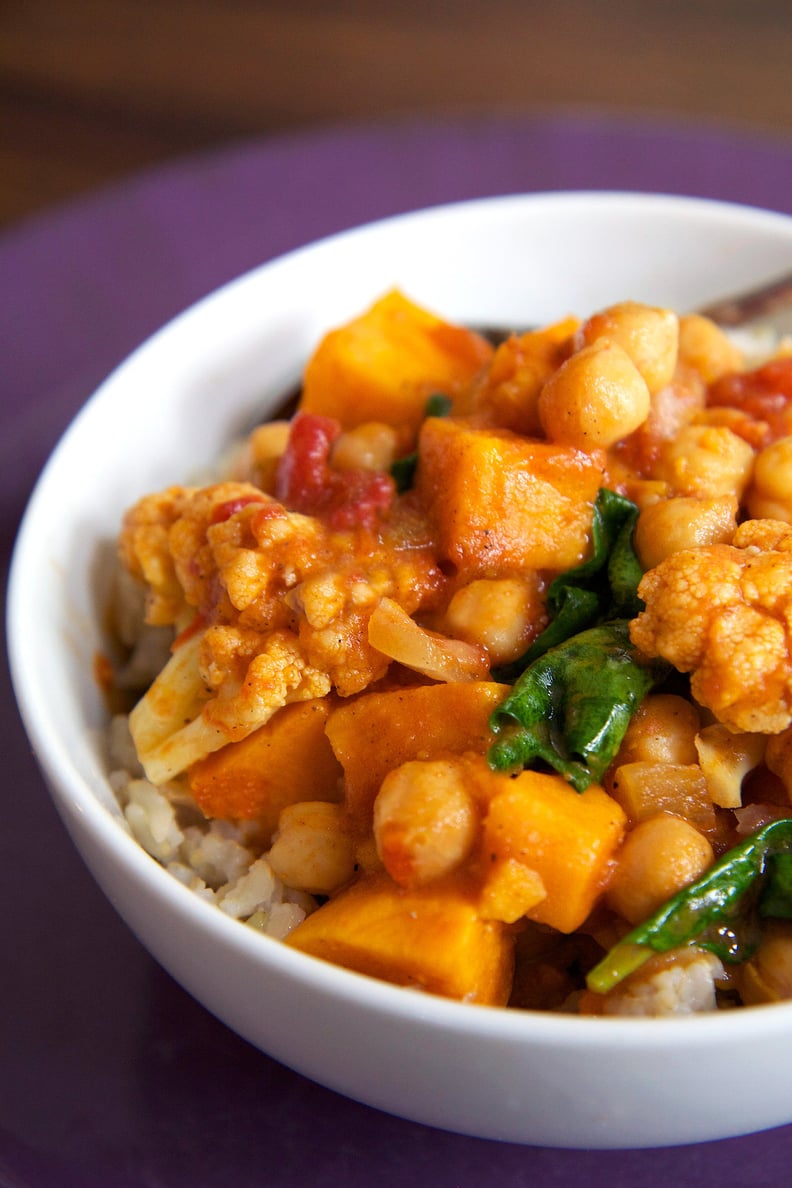 Week 4: Vegetarian