4 Ways Your Vote Could Help Shape the Future of Mental Health Care
On Nov. 3, 2020, we'll head to the polls to vote for the national, state, and local candidates that best represent our values. There are many important issues to consider, including climate change, a fledgling economy, and healthcare. The latter includes access to treatment for mental illness, and while you don't often hear it mentioned on the debate stage, it's important to know where candidates stand on policies tied to mental health, if this issue is important to you.
Most candidates have a great deal of information about their policies and proposals on their websites, so start by checking there. If any of the issues ahead are conspicuously absent from their healthcare plans, contact your representatives to ask them where they stand and if they're willing to commit to supporting policies that could save lives.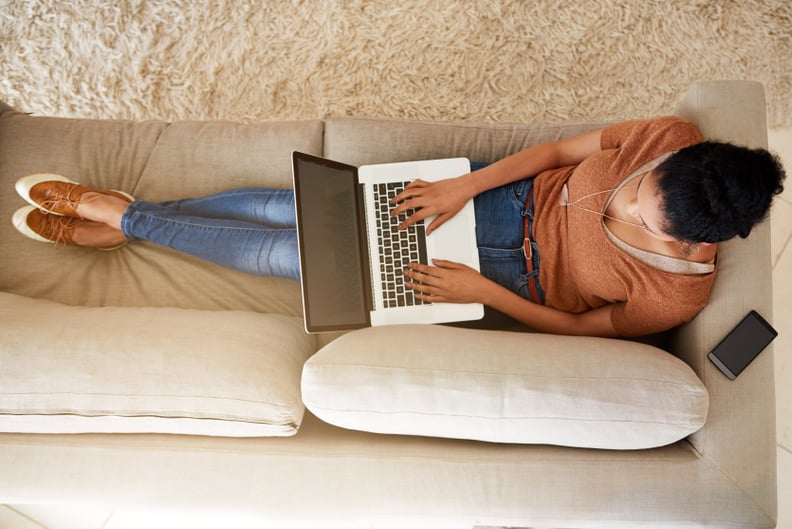 Insurance Coverage For Telemedicine
With much of the country under stay-at-home orders, many therapists and psychiatrists are conducting appointments by videoconference or phone, but Heather Z. Lyons, PhD, a licensed psychologist at Baltimore Therapy Group, explained that even before the coronavirus pandemic, therapists saw value in providing these services to patients.
"Some patients live in rural areas, others are so debilitated by their illness that it's hard to get to the office, and some have difficult schedules or lack transportation," Dr. Lyons told POPSUGAR, noting that for this reason, teletherapy makes sense for many patients — and research shows it's effective.
Unfortunately, Dr. Lyons said that insurance companies often make it difficult or impossible for patients to be reimbursed for these services. Look closely at candidates' comprehensive healthcare plans and proposals, and contact your representatives if they don't clearly state that telemedicine must be covered by insurance.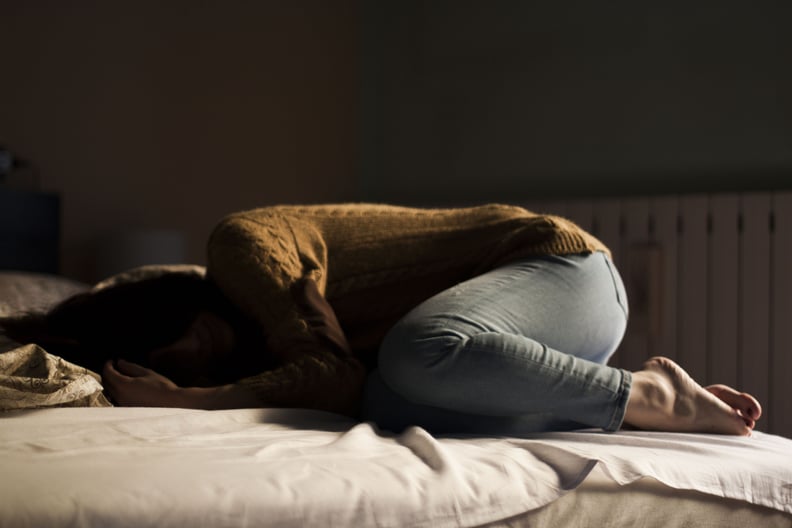 Federal Investment in Suicide Prevention Research
"The federal government must make substantial increases in medical research for suicide prevention, mental health, substance use disorders, and diagnostic tools," John Madigan, senior vice president of public policy for the American Foundation for Suicide Prevention (AFSP), told POPSUGAR. This is particularly important because suicide rates are on the rise, increasing 35 percent since 1999, according to data from the Centers for Disease Control.
Madigan explained that this research will help the medical community better understand the circumstances and conditions that lead to suicide and guide strategies for prevention. Because knowledge is power, it will also enable providers to give the most effective treatment possible to the millions of people who are struggling with mental illness.
The Senate and House appropriations committees play a major role in allocating funding for research, so pay close attention to Congressional races if you want to see progress on this issue.
Strict Enforcement of Mental Health Parity Laws
Madigan explained that, in order to ensure that the nearly one in five Americans living with mental illness has access to affordable and quality healthcare, federal and state governments must enforce the Mental Health Parity and Addiction Equity Act of 2008.
"[The Federal Parity Law] requires insurers to cover treatment for mental health and substance use disorders with limitations no more restrictive than those applied to illnesses of the body, such as cancer, diabetes, or heart disease," Madigan said. In other words, if you have unlimited visits with your cardiologist, the same is supposed to be true for your psychiatrist — a significant change from years past.
However, not all insurers have complied with the law. For example, in 2019 a federal judge in California found that UnitedHealth Group had created internal policies that discriminated against individuals with mental illness and substance abuse disorders.
Madigan told POPSUGAR that enforcement of the law at the state level has been inconsistent at best. Generally, state insurance commissioners are tasked with regulating mental health parity, but in some states, laws have to be passed to allow this to occur. AFSP supports passage of comprehensive state-level parity legislation that requires transparency and accountability from state regulators and insurers — for example, by establishing reporting requirements for insurers and clarifying how state insurance departments will enforce them. Current Congressional efforts to strengthen parity enforcement include implementing disclosure requirements, stronger reporting, and even penalizing noncompliant providers.
"By setting a societal standard that mental health is equally important to physical health, care can be provided to those who need it the most regardless of race, gender, or socioeconomic circumstances," Madigan said. Look for candidates who are fully committed to enforcing the Federal Parity Law.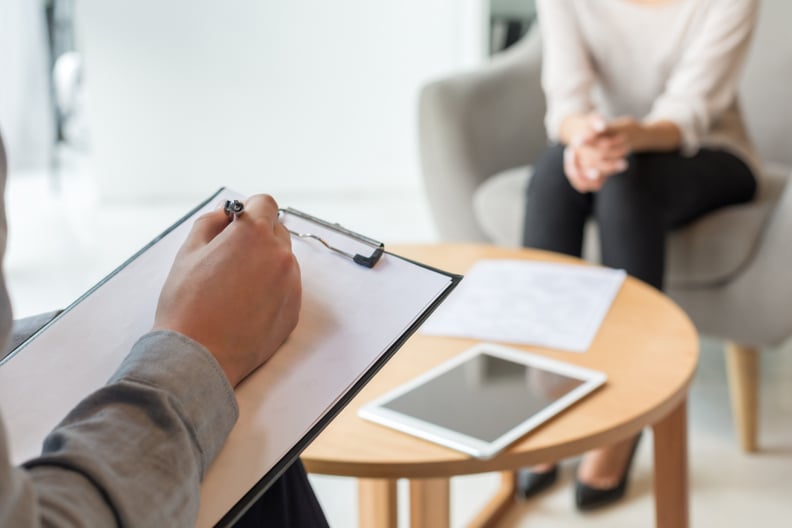 Changes to the Physician Designation Under Medicare
Meghan Marcum, PsyD, chief clinical officer at A Better Life Recovery, explained that, on a national level, the American Psychological Association has partnered with Senator Sherrod Brown and Representative Jan Schakowsky to introduce a bill that designates psychologists as physicians under Medicare.
"This designation already applies to every other doctorate level practitioner and would ease restrictions on certain requirements making psychology services more easily accessed by others," Dr. Marcum told POPSUGAR. If the bill passes, psychologists will no longer be required to work with a supervising psychiatrist for Medicare patients.
"This is critical in rural areas where psychologists are available but psychiatry is limited," she explained. As of now, no services can be delivered without a psychiatrist serving as supervisor — a rule that Dr. Marcum describes as "an unnecessary measure given psychologists have their own licenses and scope of practice."
"Essentially, the designation of 'physician' to psychologists would allow individuals to have increased access to psychological services without changing the scope of practice or requirements of what it means to be a psychologist," she said. Make sure that your Senator and House representative are committed to voting "yes" on this bill.