POPSUGAR
/ paid content for /
Under Armour
How Friends Can Serve as Workout Motivation
Watching My Friend Fall in Love With Fitness Reminded Me Why I Work Out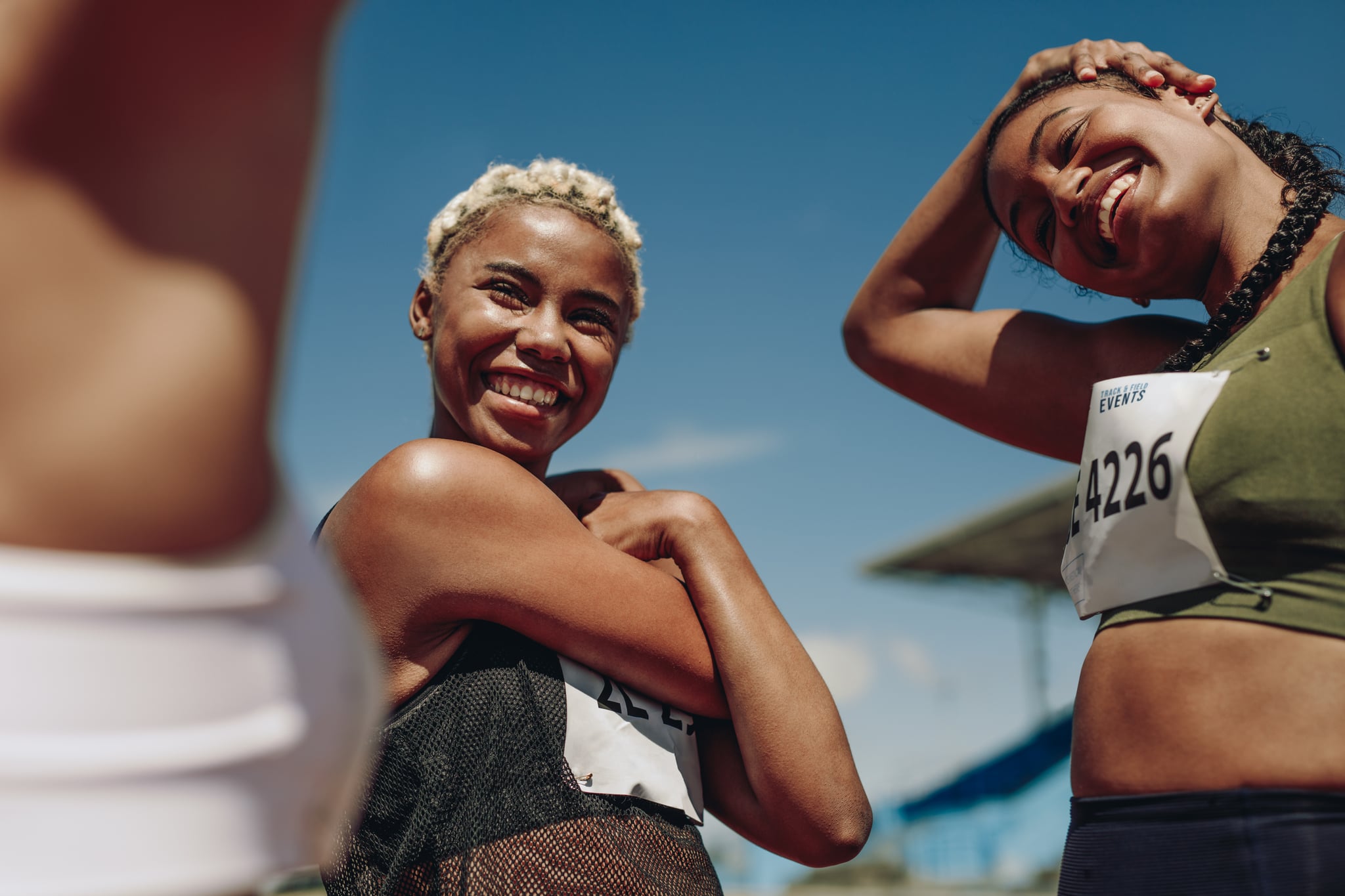 Recently, I was deep in the throws of a training block. I was doing my best to plough through, but nearly every step I took, in every run no less, felt like I was walking through concrete. And after coming off a month-long running streak, I was mentally blocked in a way I hadn't been previously. Typically, all it takes for me to come out of a training funk is one fun race spent surrounded by other runners, and I'm back in the game. But as most if not all my races were canceled this year, I found myself getting more and more at home in my fitness funk.
As I busied myself with running and fitness alternatives — mastering a new recipe, adopting my first pet in 10 years — one source of joy came in the form of catching up with old friends. One particular friend lived only two miles away, and yet, time made itself the bigger distance in our lives. Once we started routinely catching up, she started asking me about running — not just because she was asking me about my favorite hobby but because she had recently taken up the sport and was looking for advice, comfort in the hiccups, and general support from a fellow runner.
As our meetups progressed, she spent less time asking me questions and more time sharing her own recent experiences and discoveries. She went on about her new favorite running trail, her go-to training apps, the yoga she partners with her long runs, and the races she hopes to run someday. Her excitement for running and fitness was undeniable. It was like I was watching my friend talk about a really good first date. She was falling hard for fitness.
At that moment, I realized I had been like that once when I first started running. More importantly, each time I cross the finish line of a big race or achieve a major fitness goal, I relive that exact feeling of falling in love over and over. And ultimately, that's what typically brings me back to life after a dry spell. However, because I hadn't been able to get that boost from a race or major accomplishment in the past few weeks, I wasn't able to experience my warm, fuzzy feeling toward running in a while.
It turned out witnessing my friend's love affair with running was just the revival I needed after all. She reminded me of the joy I felt during races, the hard work I happily put in to achieve a goal, and the fun I get from laying out my sneakers like UA HOVR™ Sonic 3 Running Shoes ($110) the night before a big run. Seeing her enjoy running gave me warm, fuzzy feelings all over again.
Now I'm reminded, the sport I love most is greater than any funk I may fall into. And regardless of a race on the calendar or not, I can and will get back to that first-love feeling.