Paid Content For
Under Armour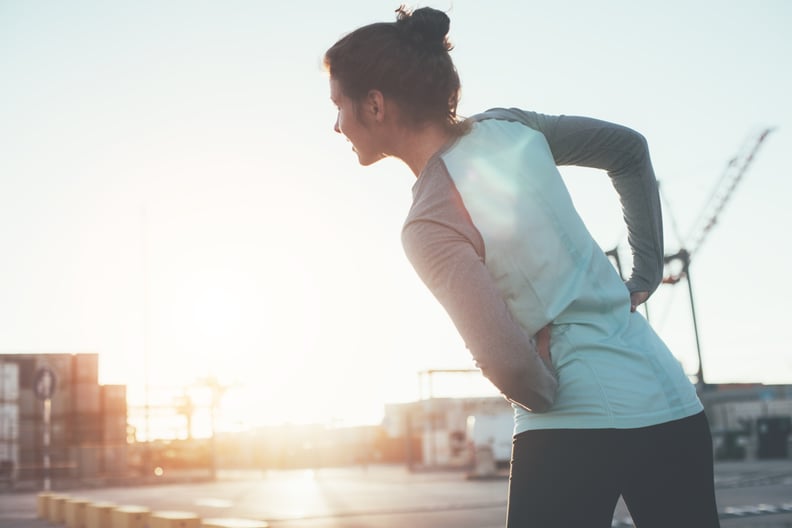 It all started a few years ago after coffee with a friend. We were doing the usual parting of ways, when said friend asked what I was doing for the rest of the day. I replied I was going on a long run in anticipation of an upcoming half marathon. She simply smiled and said I was her "athletic friend."
I was completely caught off guard at this remark. Outside of my love of a new pair of Under Armour sneakers, I had never been the "sporty spice" of the crew. I brushed her off and replied, "Oh no, no. I'm so not fit."
As the years went on, I realized this was always my response when my friends, colleagues, and most recently a date, called me an athlete. Whenever someone responded to my need to cut the night short because of a race the next day, or the fact I decided to run five marathons in five years with the loving label of "athlete," I shuddered. I couldn't accept that eight years and dozens of races later, I was — I am — an athlete.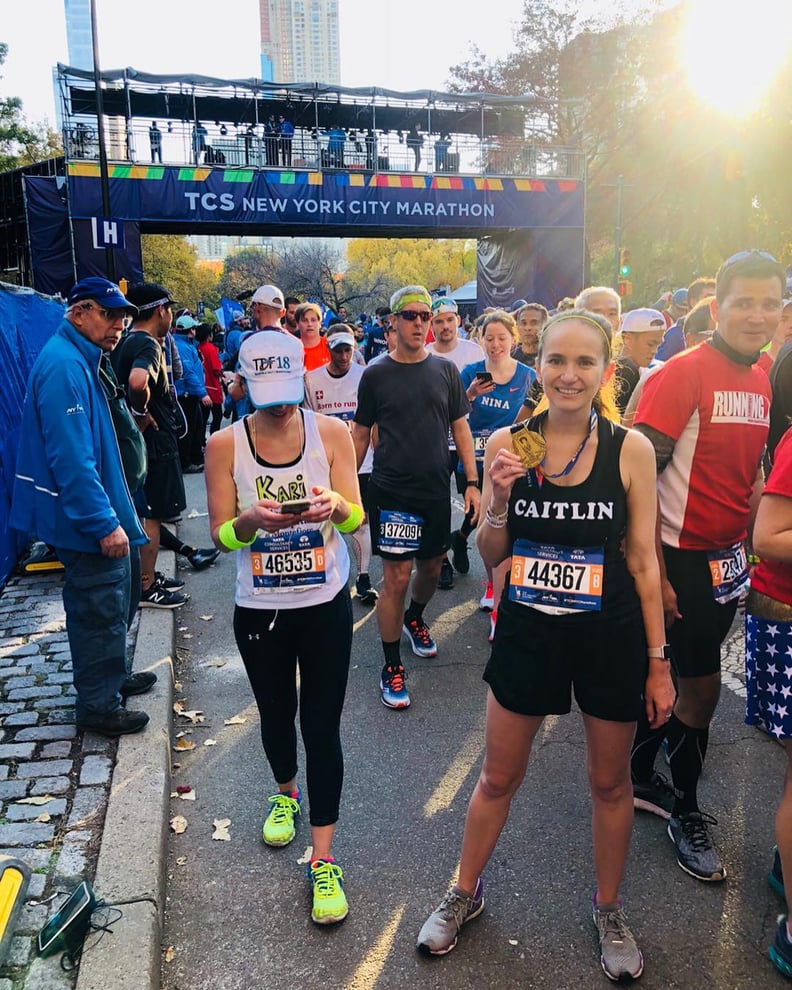 So I started to wonder where my initial aversion to the word "athlete" came from. Then I realized, my entire life, "athlete" had some sort of measure of achievement tied to it. Athletes in high school and college got letterman jackets, broke state records, and held up trophies. Professional athletes got sponsorships and made lots of money. None of that has ever been my reality. I'm slow, I struggle with motivation, and most days, I'm just thankful to finish a run in one piece. How could I ever be an athlete?
But I've come to realize being an athlete is so much more than the time it takes you to get from start to finish. Every athlete, professional or casual, isn't just overcoming a physical feat: they're overcoming a mental one as well. I started out running because I had just moved to a new city, lived in a crowded apartment with roommates, and had a high-stress job that had me working 14 hours a day. My only alone time was the time I had hitting the streets, exploring my new neighborhood while on a run.
For me, my time running these last eight years has been sacred. Running has helped me mentally adapt to an entirely new phase of life. Each race medal I have isn't an indicator of a PR or an outstanding physical feat, but rather a symbol of what I was mentally coping with during that time of my life. One medal makes me think of the year I struggled with depression, one medal makes me think of the year I got my heart broken, and another medal makes me think of the friends and family who turned out in droves for my first marathon.
From the first time I laced up my shoes and pushed my body and mind to do something out of their comfort zones, I became an athlete. And, whether I realized it or not, every slow or fast run since then has only helped me grow into the athlete I am now. While I still may struggle with feeling like I could ever warrant the lofty label, my body and mind are here to tell me otherwise.
I'll never need a high school record or fancy PR to be an athlete: my dedication to my sport and all that it means to me are more than enough.