How Many Substitutions Are Allowed in Soccer?
Yep, the Rules For Substitutions in Soccer Are Just as Complicated as They Seem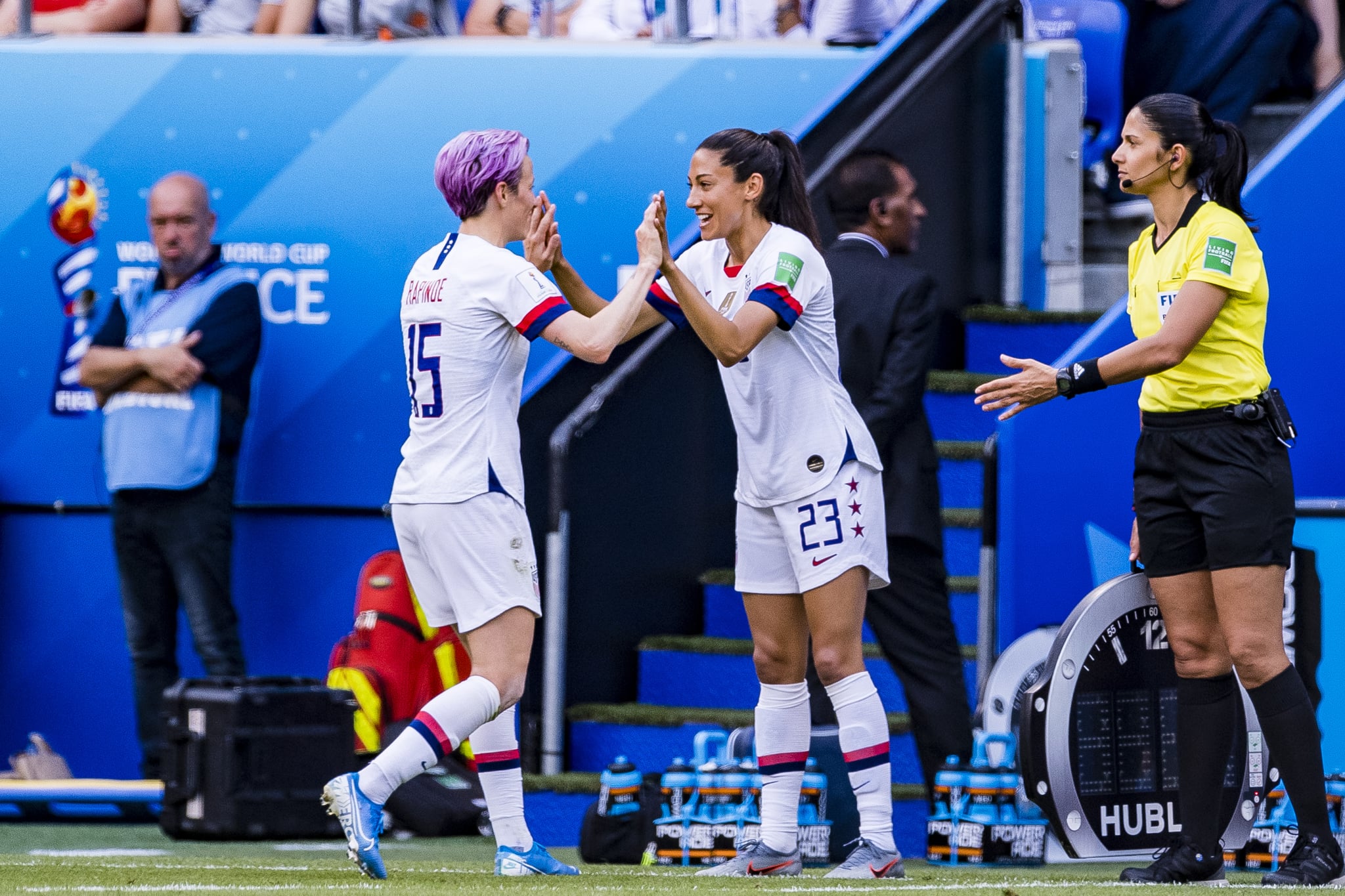 The 2021 Summer Olympics in Tokyo are quickly approaching, and all eyes will be on the world's most popular sport: soccer. The US women's national team — who won the World Cup in 2019 — will compete for a fifth Olympic gold medal. With the roster now set, fans will be treated to a mix of Olympic veterans and fresh faces taking turns on the field. But how exactly do those substitutions work? Unlike many team sports, soccer has very specific rules governing the process.
At the Olympics, each team is allowed only three substitutions during a match. This means that most players who start the game will play the entire 90 minutes, with just 15 minutes to rest between halves. (Intense, huh?) In order for another player to enter the field, the referee must be made aware of the change, which can only be completed when there's a stoppage in play. Further, once a player exits the game, they're not allowed to reenter. A more recent rule allows for one additional substitute if the game is tied and goes into extra time.
Timing is everything when it comes to substitutions. According to ESPN, most coaches try not to waste their substitutes in the first half. In fact, it's not uncommon to see coaches wait until the 60th minute to use their first sub, and even later to use the remainder, if they use them at all. Usually, substitutions are made because of an injury or to put fresh legs on the field in place of a player who's lagging. In the end, it's about strategy — and teams want their healthiest, most effective players on the field for as long as possible.
To learn more about all the Olympic hopefuls, visit TeamUSA.org. The Tokyo Olympics begin July 23 on NBC.