10 Simple Things to Do Every Day to Lose Weight (and Keep It Off!)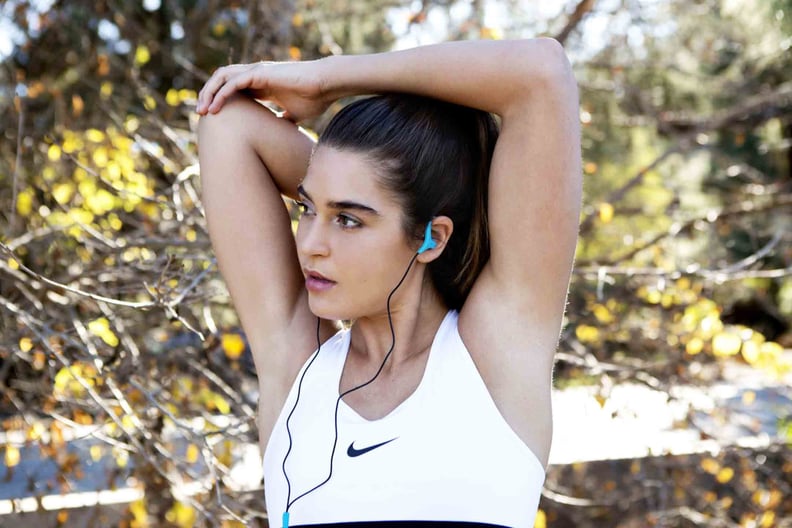 POPSUGAR Photography | Kat Borchart
POPSUGAR Photography | Kat Borchart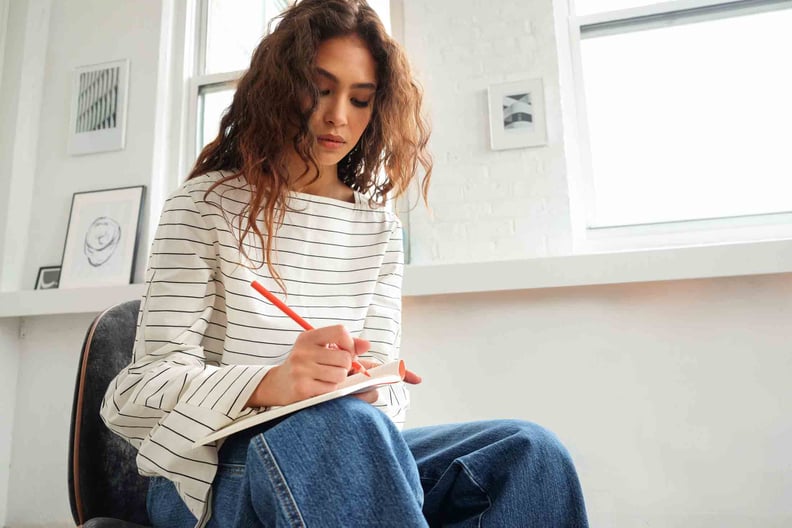 Set Small, Realistic Goals and Have a Plan
Even if you have big weight-loss goals, set mini weekly or monthly goals to act as stepping stones to get there. "Lose one pound this week" or "exercise five times this week" are great specific goals you can work on every day. Get out a notebook, your calendar, or your laptop and set a weekly plan. Write down your meals for the week and include your workouts, too.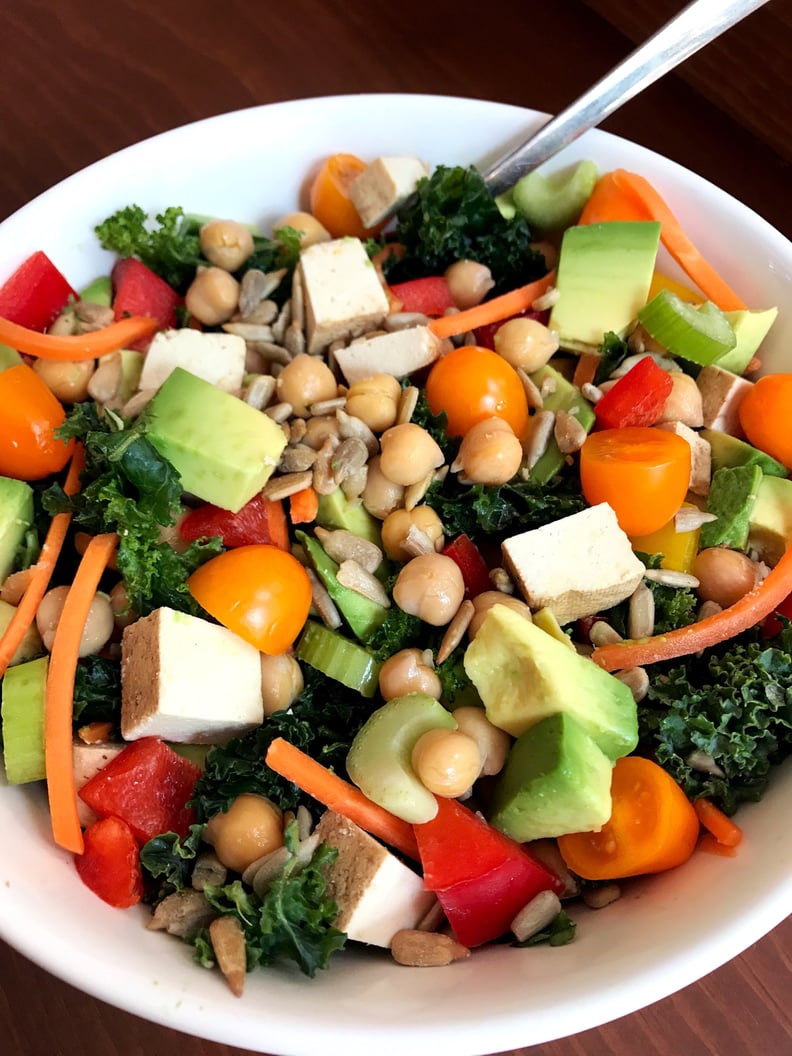 Eat These Three Things Every Time You Eat
In order to feel satisfied and stay full longer, aim to eat protein (20 to 30 grams), carbs (40 to 75 grams), and healthy fats (six to 25 grams) at every meal. Go for lean or plant-based protein, such as grilled chicken or tofu, and choose complex carbs like baked sweet potatoes rather than processed carbs. And eat whole grains and unsaturated fats like nuts and avocado.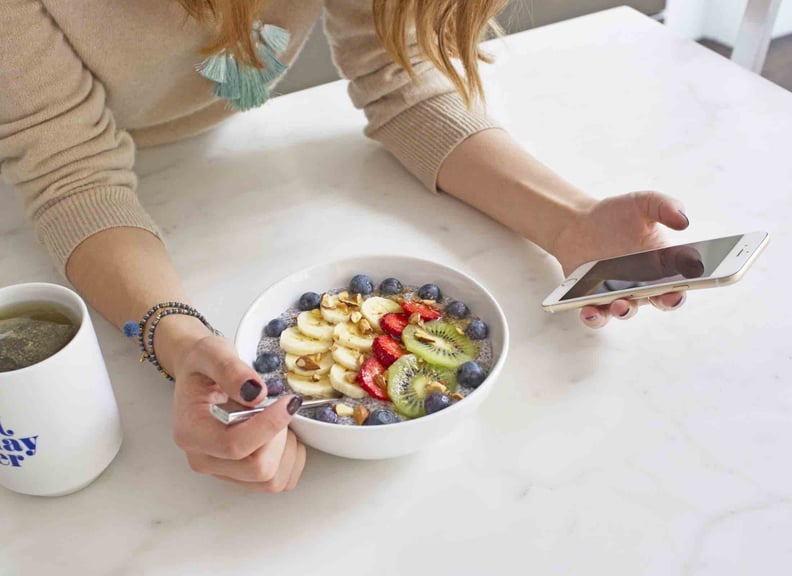 Keep a Food Journal
It's important to know how many calories you should be eating each day so you can figure out how many you need to stick to in order to lose weight. Keeping a food journal or using an app like MyFitnessPal can help you count calories.
Just remember to tally every single thing you eat for accuracy — taking photos of what you eat can help you remember. It'll not only allow you to track your calories and your macros, but you'll also be able to see if you're eating healthy most of the time.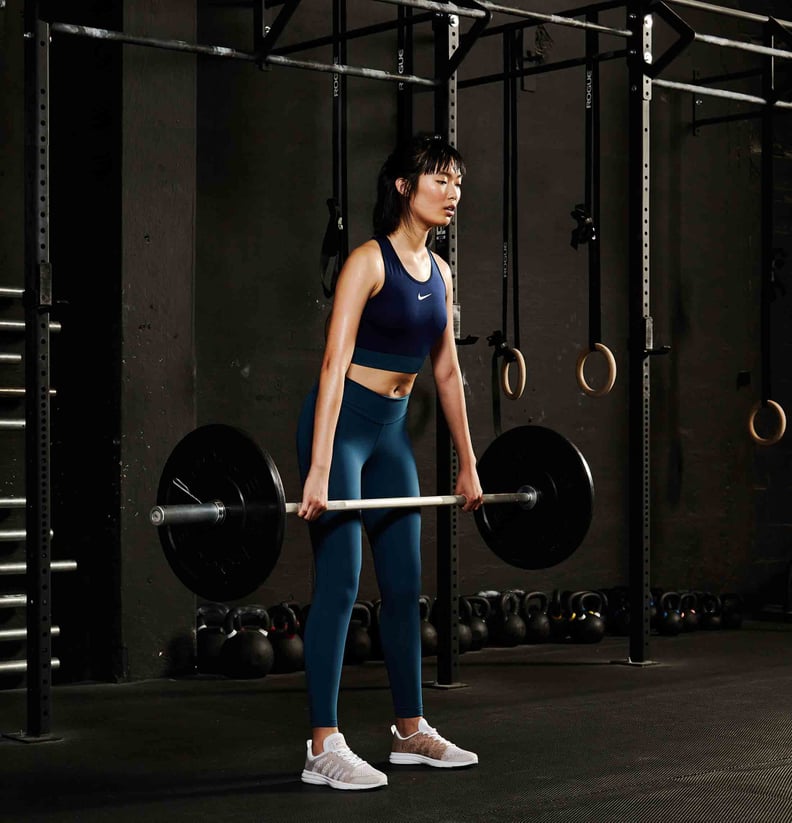 Do These Two Types of Workouts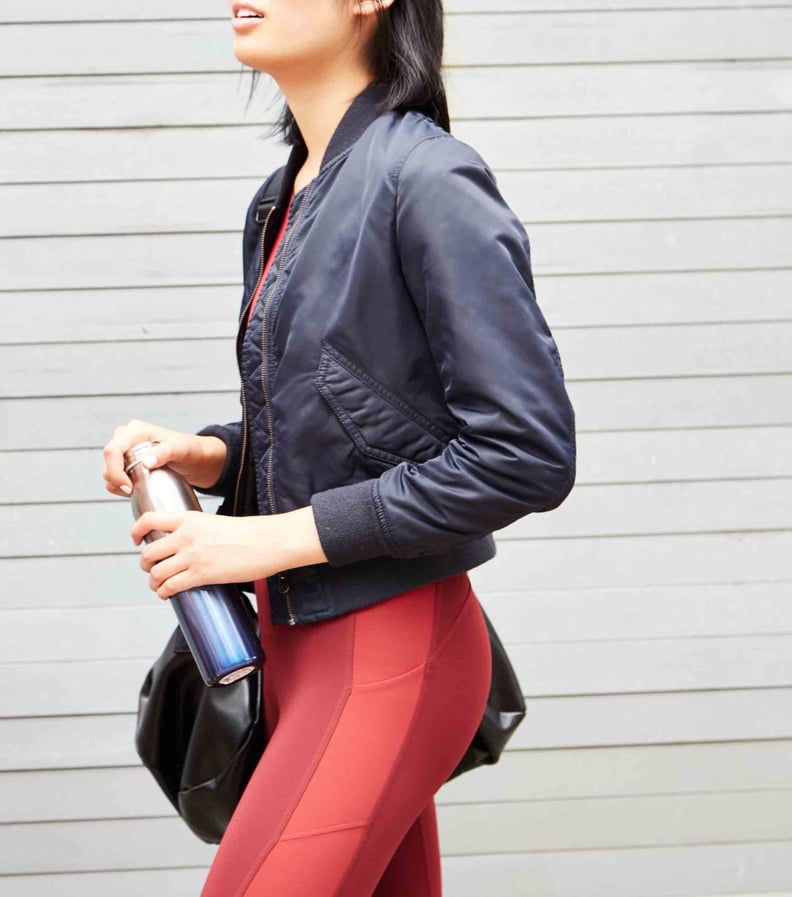 Drink Mostly Water — and Drink a Lot of It
Skip the soda (yes, even diet!), juices, and milk, and make your go-to beverage plain, refreshing water. With zero calories, it not only hydrates you and prevents bloating, but it also fills you up. Many times thirst can be mistaken for hunger, so aim to drink water throughout the day, around 70 to 100 ounces. If you hate plain water, add fresh lemon or grapefruit slices for flavor.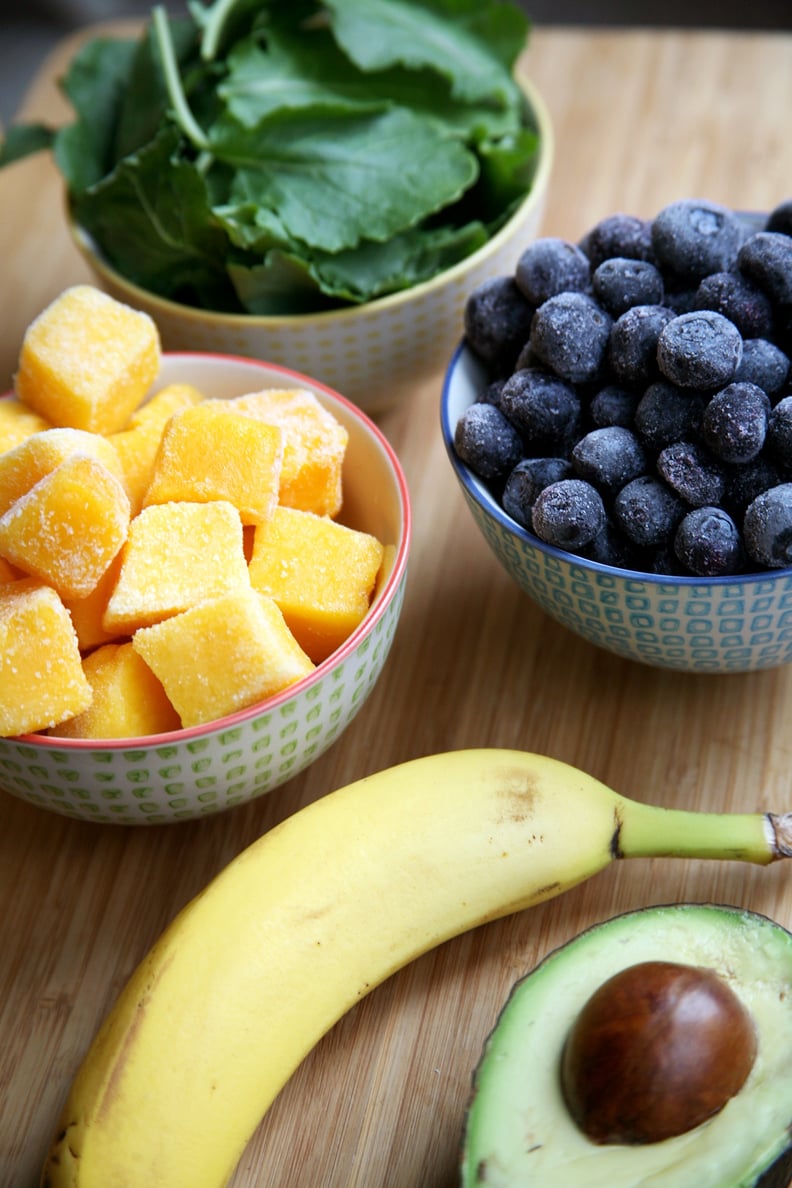 Eat Veggies at Every Meal
Certified dietitian Leslie Langevin, MS, RD, CD, of Whole Health Nutrition says there's one simple thing you need to do to jump-start your weight loss and start seeing results: "eat more veggies." Aim to eat them at every meal, even breakfast. Since they're low in calories and high in fiber, they'll fill you up without using up a ton of your daily calories.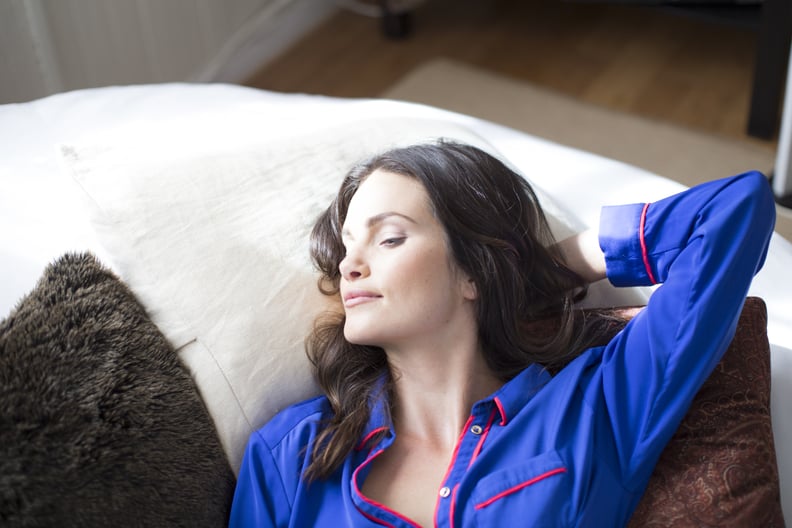 Get Enough Sleep
Not getting enough sleep can contribute to weight gain. It lowers levels of the hunger-regulating hormone, leptin, while raising levels of ghrelin, which stimulates appetite. Studies show that women who don't sleep enough eat an average of 300 more calories than those who get enough sleep. So snuggle into bed early and get at least seven hours of sleep.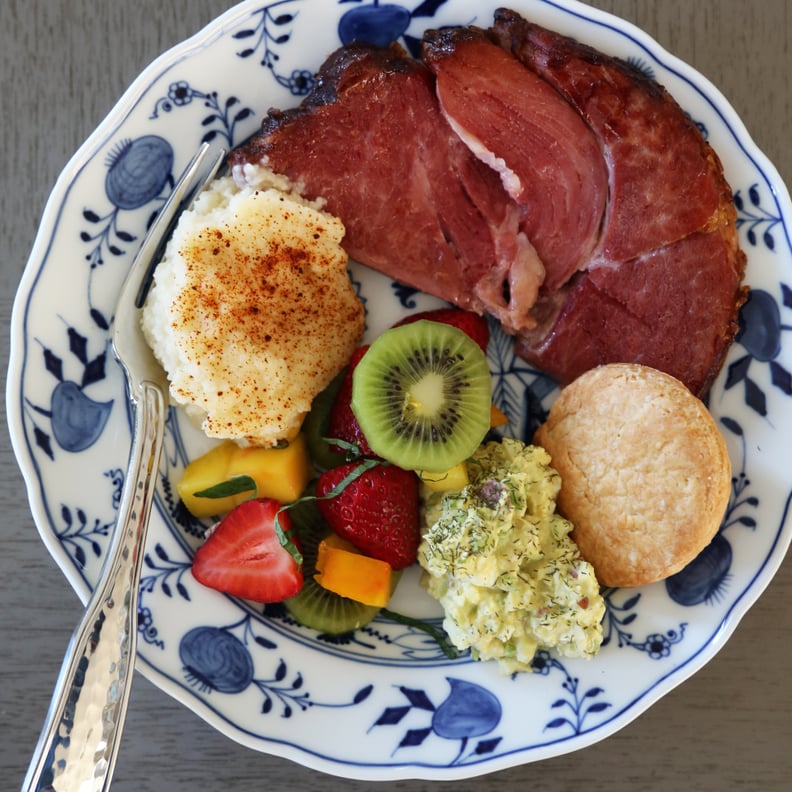 Keep the Hunger Scale in Mind
Counting calories is one way to lose weight, but this is going to be a lifestyle for you, and you can't always count calories 100 percent of the time. That's where the hunger scale comes into play when it comes to practicing portion control. Don't eat unless you're hungry, and eat until you're satisfied but not stuffed.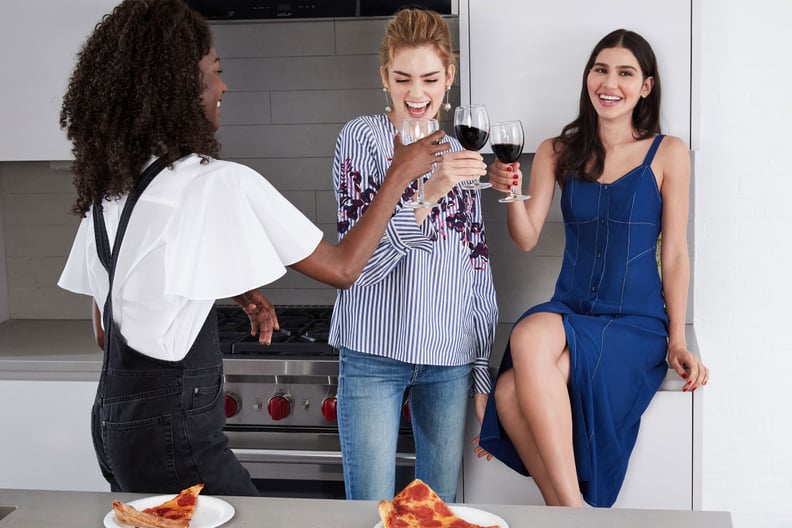 Live by the 80/20 Rule
Eating healthy most of the time and allowing indulgences every once in a while, known as 80/20, is a lifestyle you can maintain forever. This means that 80 percent of the time, you eat lots of fresh fruits and veggies, whole grains, lean protein, and healthy fats, and that you cut down on the sugar, processed foods, and alcohol. Then, 20 percent of the time, you get the green light to enjoy some chocolate, a glass of wine, or some french fries. Knowing you can indulge a little satisfies cravings so you never feel deprived.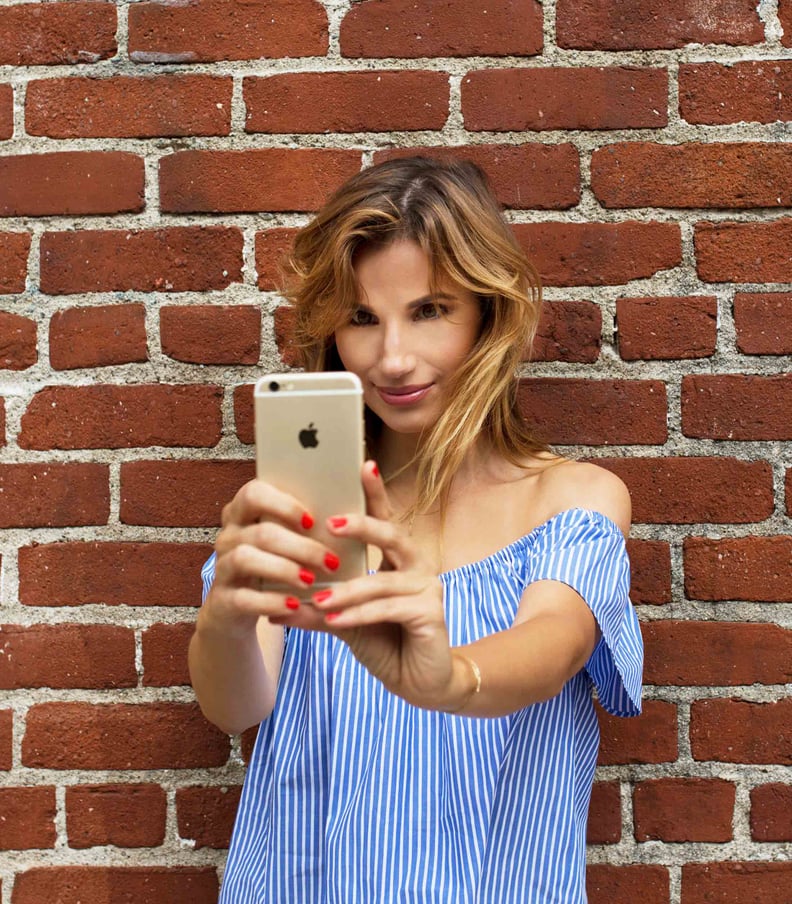 Monitor Your Progress
Find a way to keep track of your progress. The scale can be a great measure of how much weight you've lost, but don't rely on it as your only method. Take photos of yourself every month, have your body-fat percentage measured, and also keep a fitness journal to see the progress you make when lifting weights or running certain distances. How you feel is also an excellent judge, so if you feel great and your clothes are fitting better, you might want to ditch the scale entirely!