How to Order a Healthy Peppermint Mocha at Starbucks
Save Hundreds of Calories on a Starbucks Peppermint Mocha With These Simple Hacks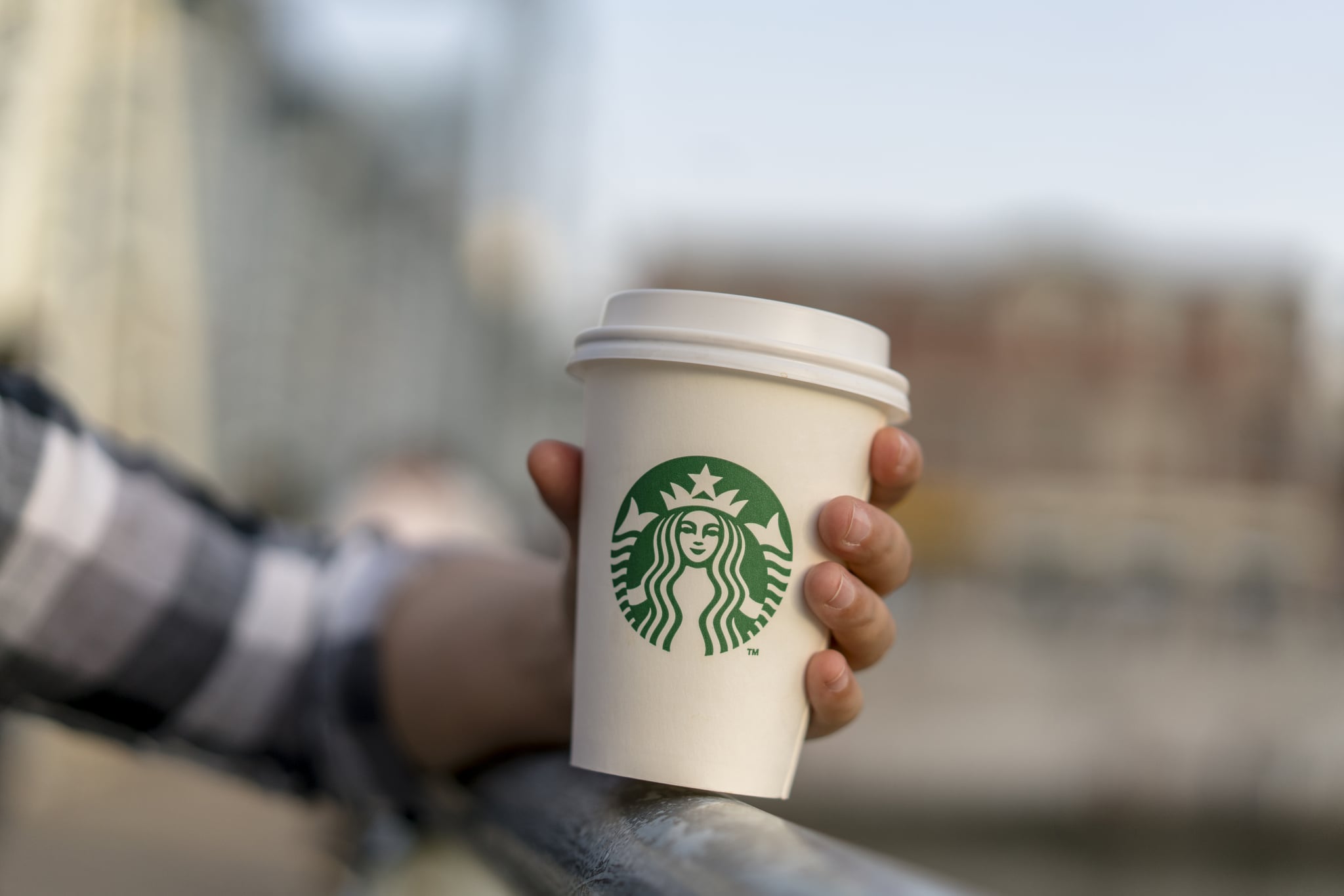 Starbucks makes it easy to get an instant burst of happiness by sipping on the coffee chain's seasonal drinks — they're like liquid holiday cheer! If you're more of a chocolate-lover than pumpkin-spice-obsessed, you'll love the Starbucks Peppermint Mocha. The description on the website for this hot beverage says: "Our signature Espresso Roast combined with steamed milk, sweet mocha sauce, and peppermint-flavored syrup. Topped with whipped cream and dark chocolate curls." Perfect for the holidays, right?
You may be all about anything that has a chocolate-peppermint flavor combo, but you may not realize that sipping on a Grande (16 oz.) Peppermint Mocha is 440 calories and has 54 grams of sugar. We don't want to rain on your Peppermint-Mocha-loving parade, and you should absolutely order this drink and enjoy every warm sip. But if you want to make it a little lower in calories and sugar, we've got some simple tips you can use the next time you order.
Unfortunately, specifics about certain parts of this drink aren't listed on the Starbucks website, so POPSUGAR spoke directly to a Starbucks employee to get info on calories and sugar content. Here's how you can save on calories:
Order a Short (8 oz.) instead of a Grande (16 oz.): saves 200 calories
Order a Tall (12 oz.) instead of a Grande (16 oz.): saves 90 calories
Order a Grande (16 oz.) with almond milk instead of two percent milk: saves 80 calories
Order a Grande (16 oz.) with nonfat milk: saves 50 calories
Order a Grande (16 oz.) with coconut milk: saves 40 calories
Order a Grande (16 oz.), skip the whipped cream: saves 70 calories
As far as lowering the sugar, most of it comes from the added pumps of flavored syrup. A Grande is made with four pumps of Peppermint Syrup and four pumps of Mocha Sauce. One pump of Peppermint Syrup has 27 calories and 6.3 grams of sugar (which is 108 calories and 25.2 grams of sugar for the four pumps). One pump of Mocha Sauce has 25 calories and 5 grams of sugar (which is 100 calories and 20 grams of sugar for the four pumps). If you order half the pumps of each, you'll cut down on 104 calories and 22.6 grams of sugar.
If you're dairy-free, this drink can be customized to meet your dietary needs. Just skip the whipped cream on top (the chocolate curls are OK because they're dairy-free!), and order yours made with a nondairy milk like almond or coconut.
Keeping these tips in mind the next time you order at Starbucks can help you cater to your nutritional needs while still enjoying this seasonal beverage. Of course, don't let us stop you from ordering a Grande Peppermint Mochas as is, and taking pleasure in all the warm chocolate-peppermint flavor. The holidays are for enjoying!