Kelly Curtis: The US's First Black Olympic Skeleton Athlete
Kelly Curtis Is Team USA's First Black Skeleton Athlete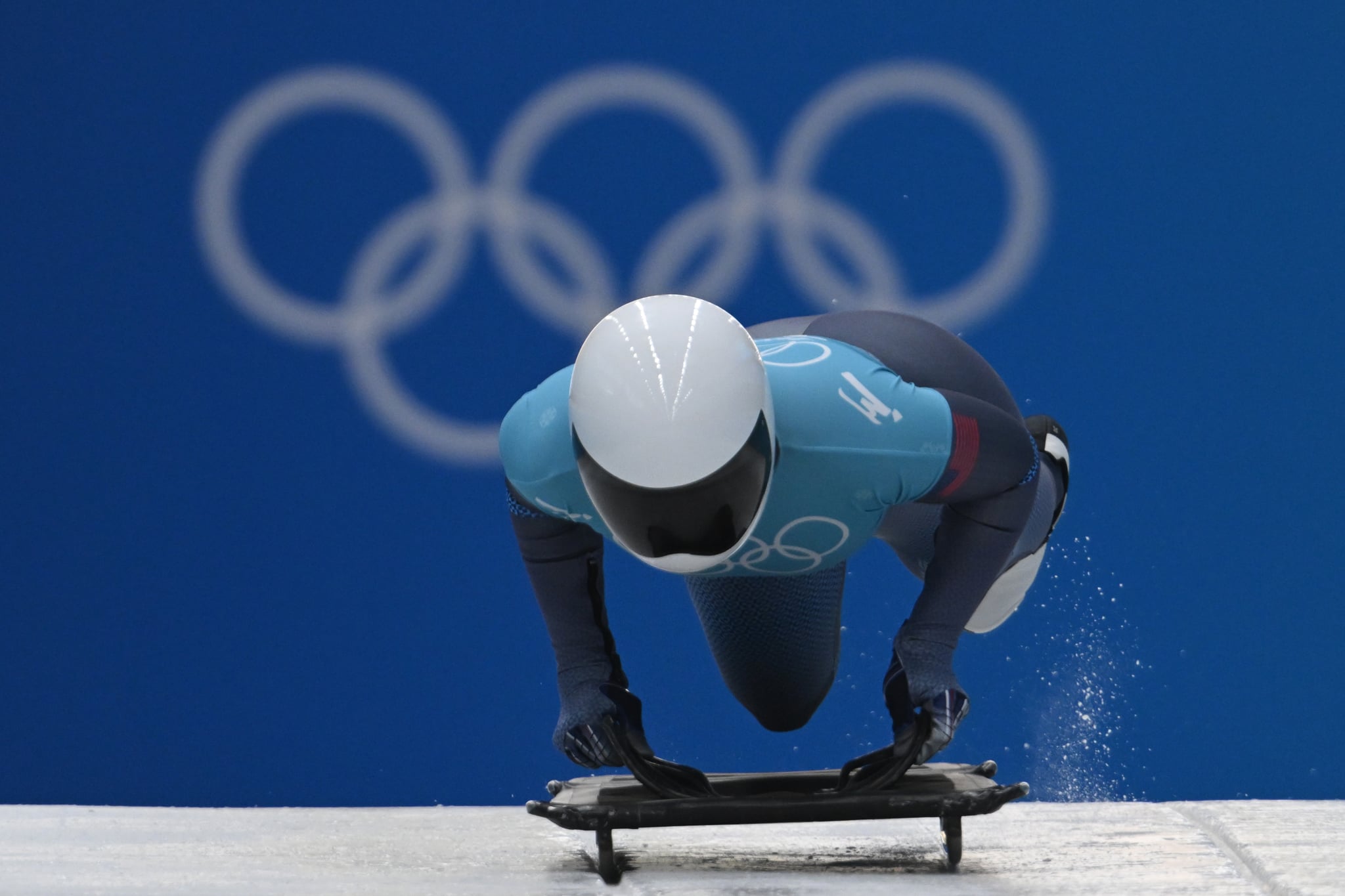 Kelly Curtis became the first Black athlete to compete for Team USA in skeleton at the Winter Olympics on Feb. 11. She is also the only member of the US Air Force to compete in Beijing. In skeleton, athletes hurl themselves face-down onto a sled and race down an ice track at around 80 mph.
The 33-year-old's early years were spent competing in track and field and basketball, according to her recent interview with Team USA. During her time at Springfield College, where she earned a bachelor's degree in sport management, Curtis's track coach suggested she try bobsledding. It wasn't until Curtis was 24 years old that she picked up bobsledding as a fun activity to do outside of her master's of educational leadership studies at St. Lawrence University in upstate New York.
In 2013, at the Mt. Van Hoevenberg sliding center in Lake Placid, NY, she saw someone practicing skeleton and was entranced by the sport. "I saw how much more fun they were having on a skeleton sled . . . I was like, 'I want to try that,'" Curtis told Team USA. Seven years later, Curtis saw an opportunity to take her love of skeleton to the next level. In 2020, she applied for and was accepted into the World Class Athlete Program (WCAP) by the US Air Force. According to its website, the WCAP gives "athletes the opportunity to train and compete in national events to make the Olympics."
Now, as an active member of the Air Force currently assigned to Aviano Air Base in Italy, Curtis is competing in the 2022 Winter Games with one more event to go — heat three of women's skeleton on Feb. 12. The first Black skeleton athlete to compete at the Olympics told Team USA: "I'm the first. But I'm definitely not going to be the last."