Kendra Harrison Wins Silver in 100m Hurdles in 2021 Olympics
With 10 Siblings Cheering Her On, Team USA's Keni Harrison Won Silver in the 100m Hurdles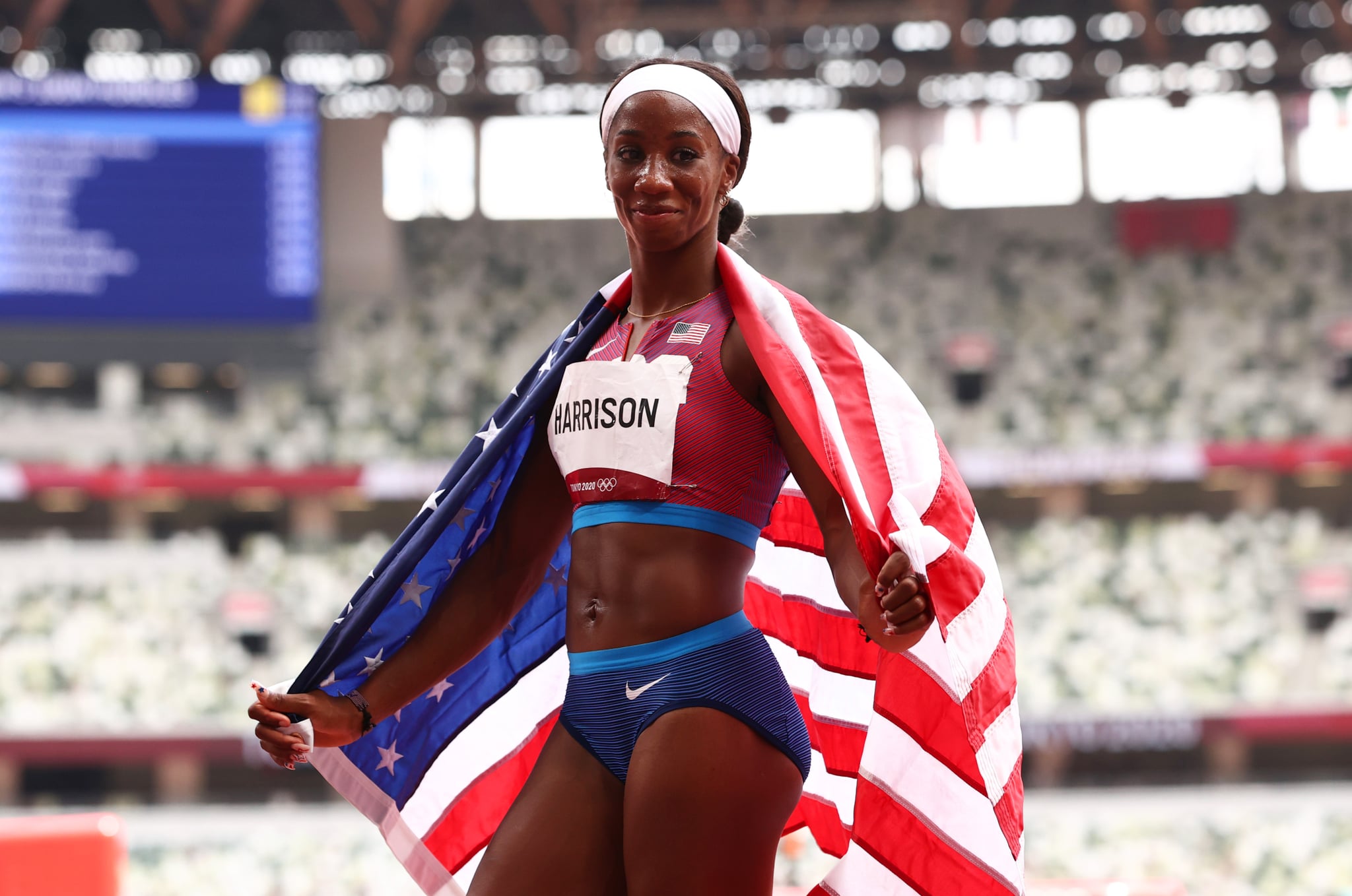 Kendra (Keni) Harrison added a silver medal to Team USA's medal count at the Tokyo Olympics on Monday, by winning in the 100m hurdles. Her time was 12.52 seconds, just behind Puerto Rico's Jasmine Camacho-Quinn, who won gold with a time of 12.37 seconds. Harrison actually is a world record holder in the event — back in 2016, she did it in 12.20 seconds! She's been training for years, missed out in the Rio Games, but finally got redemption in Tokyo.
She told USA Today, "I think missing out in Rio, it's always in the back of my head when I'm training. That's what continues to make me work hard – just remembering that moment of getting sixth at the U.S. trials." Harrison said she had to pick herself back up and build her confidence again. "To get a silver medal to bring home to my country, I couldn't be happier," she beamed.
Before the event, the 28-year-old said on the Today Show, "I just keep telling myself, 'You have faith, I'm confident, and you got this,' and just saying those few words to me kept me calm." And when the gun went off, she just gave it everything she had! It also helped knowing she had a crowd cheering for her back at home. Harrison is adopted and has 10 siblings, and having them and both parents' support filled her with so much emotion. She said, "I just wanted to make them proud."