Kristen Bell Shares Her At-Home Workout on Instagram | Video
Kristen Bell Shared a Glimpse of the Challenging At-Home Workout She Loves to Hate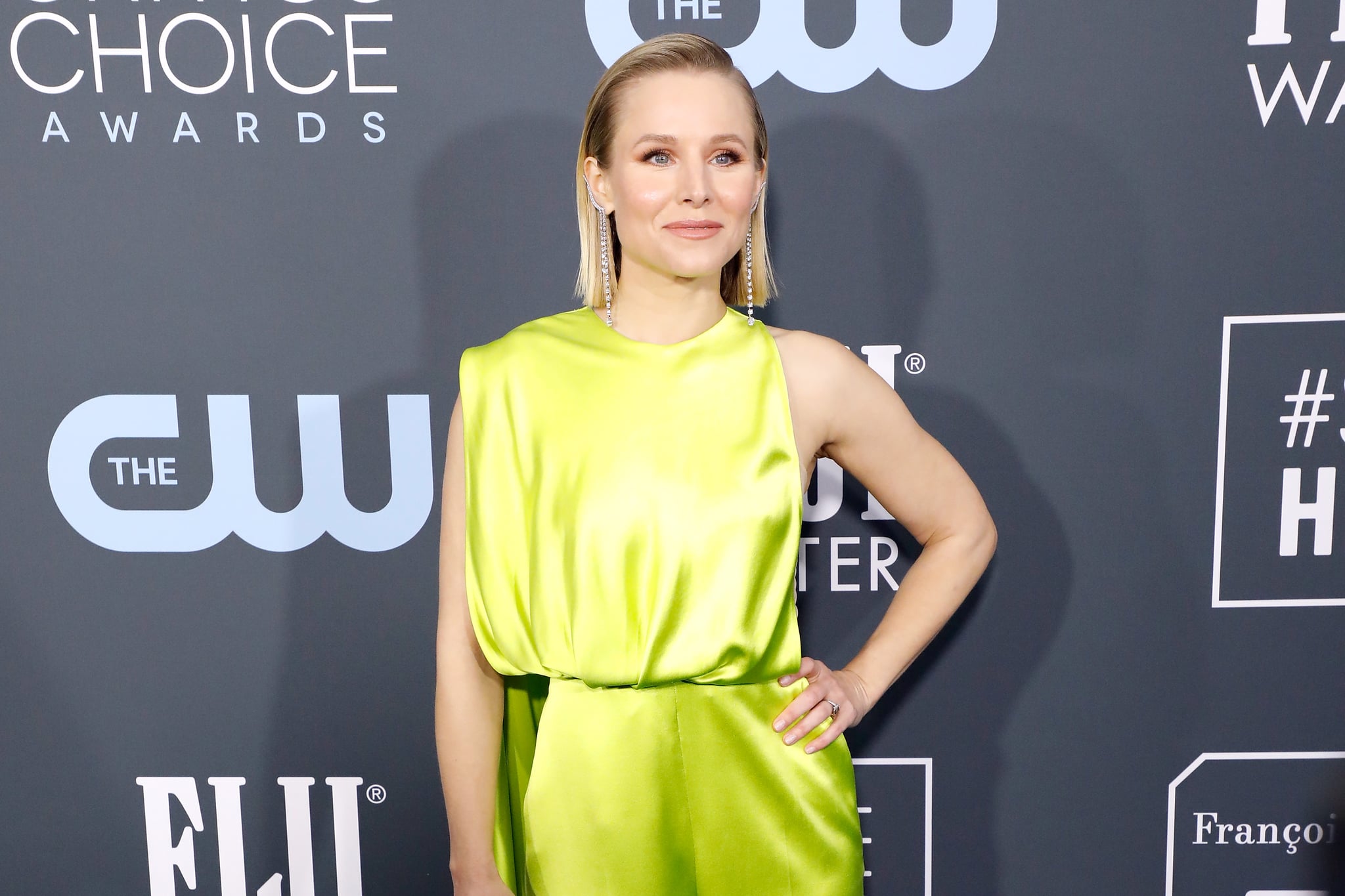 Have you ever wanted to work out with Kristen Bell? Well, you can get one step closer by participating in her go-to virtual class. The Good Place actress follows trainer Charlie Curtis's daily exercises over Zoom, and she encouraged followers to join, claiming she "busted [her] buttocks" doing one of his workouts.
"I thought the burpees at the end would kill me . . . but I'm very much ALIVE and incredibly grateful for that blood pumping session," Bell wrote on Instagram. "I don't work out to get a certain body shape. I work out for my mental health. And I notice a BIG difference when I do and when I don't. When I don't, I'm sad, irritable, anxious and lethargic. When I do, I'm content, motivated, peaceful and energetic."
She added: "If you'd like to join us, @charcurtis has @indoorphins classes every day at 11am, and it's always challenging, which I love (and also hate). Today we had to partner with someone, and pin a screen on zoom and pass off workouts with out partner, and I made a new friend named AnnMarie!!"
Although Curtis had to close his gym as a result of the COVID-19 pandemic, he's finding ways to continue training groups and private clients virtually with his Indoorphins classes. Tune in from Monday through Saturday at 11 a.m. PT and you might end up partnering with Bell herself. Watch the clip below to get a feel for the workout. Happy sweating!
Image Source: Getty / Taylor Hill