Fall's Must-Have Workout Jacket Is This Runner's Dream Come True
As POPSUGAR editors, we independently select and write about stuff we love and think you'll like too. If you buy a product we have recommended, we may receive affiliate commission, which in turn supports our work.
Some athletes can't wait for cooler temps to come (so they can really start dressing), and then there's me, who's happiest wearing next to nothing in the blistering heat on and off the track. So, what's a would-be-shirtless runner to do when fall rears its ugly, kind-of-cold head? Throw on a perforated jacket courtesy of Linksoul, that's what.
The Linksoul Perforated Half-Zip Boardwalker Hoodie ($140) is letting me live out my endless summer year-round, because by virtue of being perforated, it breathes like no other jacket does. (Hold it up to the light and you'll even see light peek through from the other side.) Made of a soft poly-cotton blend that also includes spandex, it's got everything you might want from a transitional jacket: a hood, a half-zip, cuffed sleeves that stay put, two zippered pockets, and the all-important adjustable drawstring waistband. Style-wise, I like the colorway (I own this jacket in the sold-out abalone, but check back for restocks), the minimal branding (on the breast and on the zipper), and how, unlike other windbreakers, my body doesn't get lost in this one: it's more taut up top and gives as much slack as you adjust it to at the bottom. In all, that makes for a jacket that's as flattering as it is functional, so it's a win-win.
Read ahead to shop the Linksoul Perforated Half-Zip Boardwalker Hoodie in all five colors.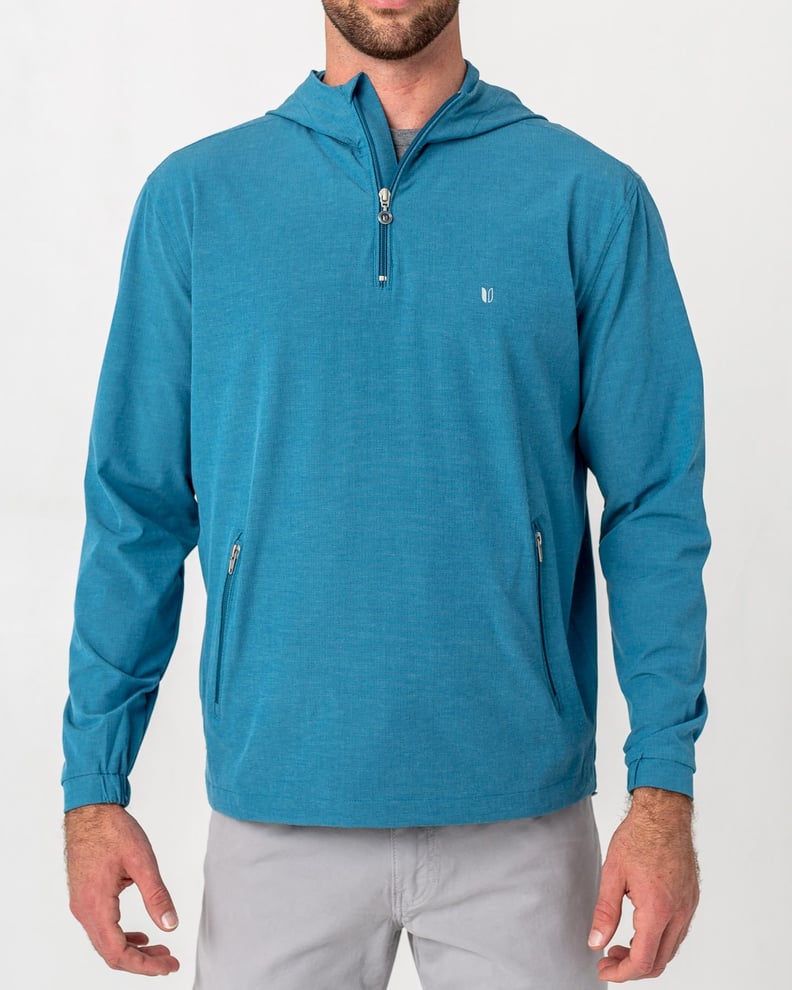 Linksoul Perforated Half-Zip Boardwalker Hoodie in Abalone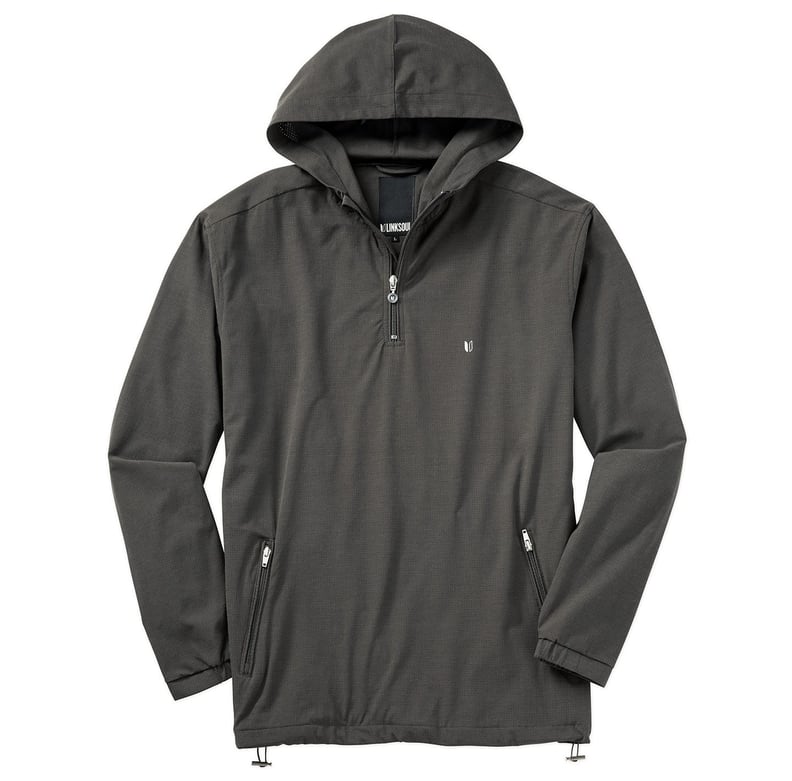 Linksoul Perforated Half-Zip Boardwalker Hoodie in Black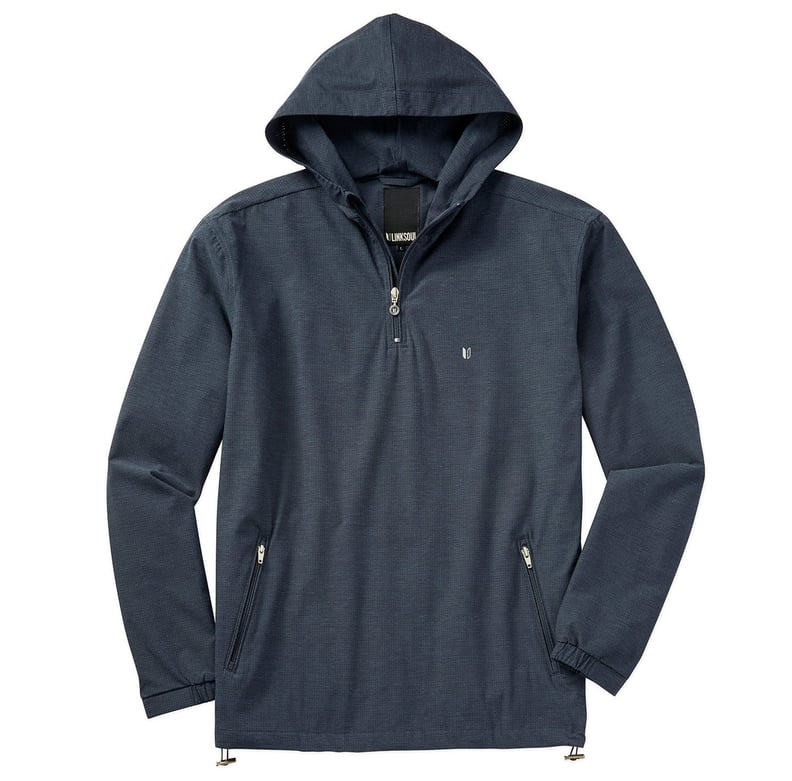 Linksoul Perforated Half-Zip Boardwalker Hoodie in Navy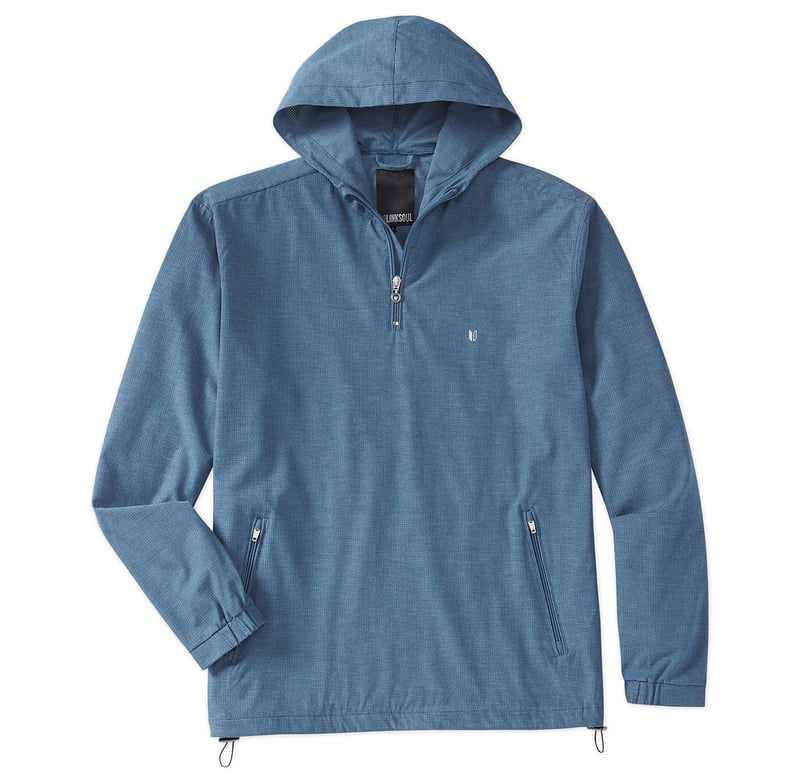 Linksoul Perforated Half-Zip Boardwalker Hoodie in Blue Slate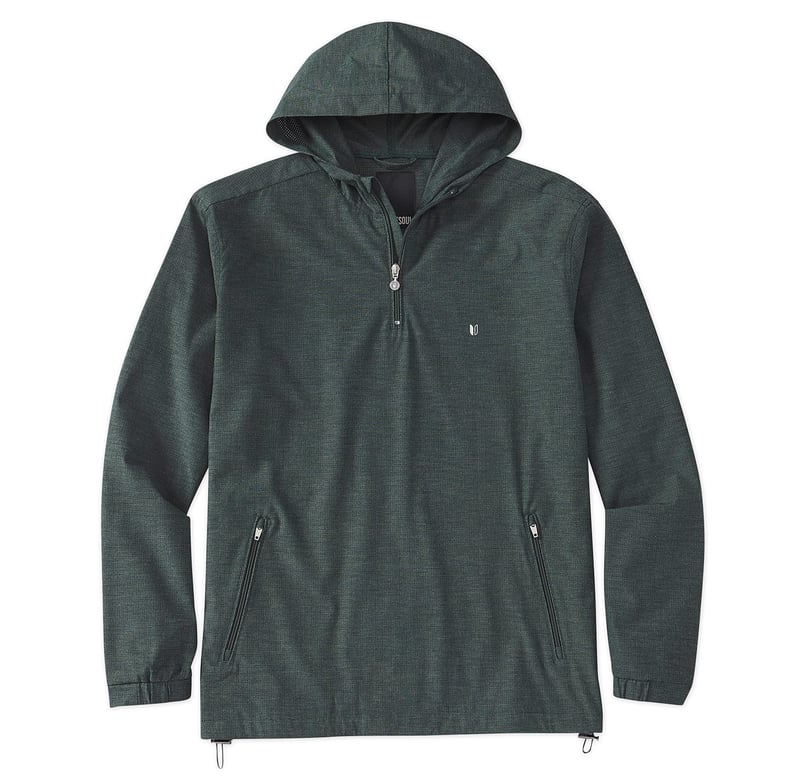 Linksoul Perforated Half-Zip Boardwalker Hoodie in Tarmac