Megan Nick Wins Bronze in Women's Aerial at 2022 Olympics
Watch the Perfect Jump That Won Aerialist Megan Nick a Bronze Medal
The jump that captured bronze for @TeamUSA's Megan Nick! 🥉 #WinterOlympics pic.twitter.com/elkja4SMBG

— NBC Olympics (@NBCOlympics) February 14, 2022
First-time Olympic skier Megan Nick won a bronze medal in women's freestyle skiing aerials at the 2022 Winter Olympics. See the video above of the jump that won her third place in her Olympic debut. Although the only women's aerials finalist not performing a triple backflip, Nick executed a less-difficult trick, a back full-double full, perfectly.
The temperature had dropped to a chilly -11 degrees Fahrenheit in Beijing. In the Final 1, the 25-year-old Vermonter stuck the jump, scoring a 95.17, earning her fifth place out of the six skiers making it to the superfinal. In her final jump, Nick nailed the landing, scoring a 93.76, winning her a surprise bronze. Her spot on the podium wasn't secure until teammate Ashley Caldwell landed on her back in her final jump, earning her fourth place. Actually, three of the six finalists had poor landings, so Nick's jump was enough to land her on the podium.
Nick told the Associated Press, "There were a lot of girls on the triple. So I knew I had to lay down some nice triple-twisting doubles if I wanted to place well in the competition." With her background as a high school gymnast, Nick is the first Vermont native to medal in aerials in Olympics history. This is also the first women's individual aerials medal for the United States since Nikki Stone won gold in 1998.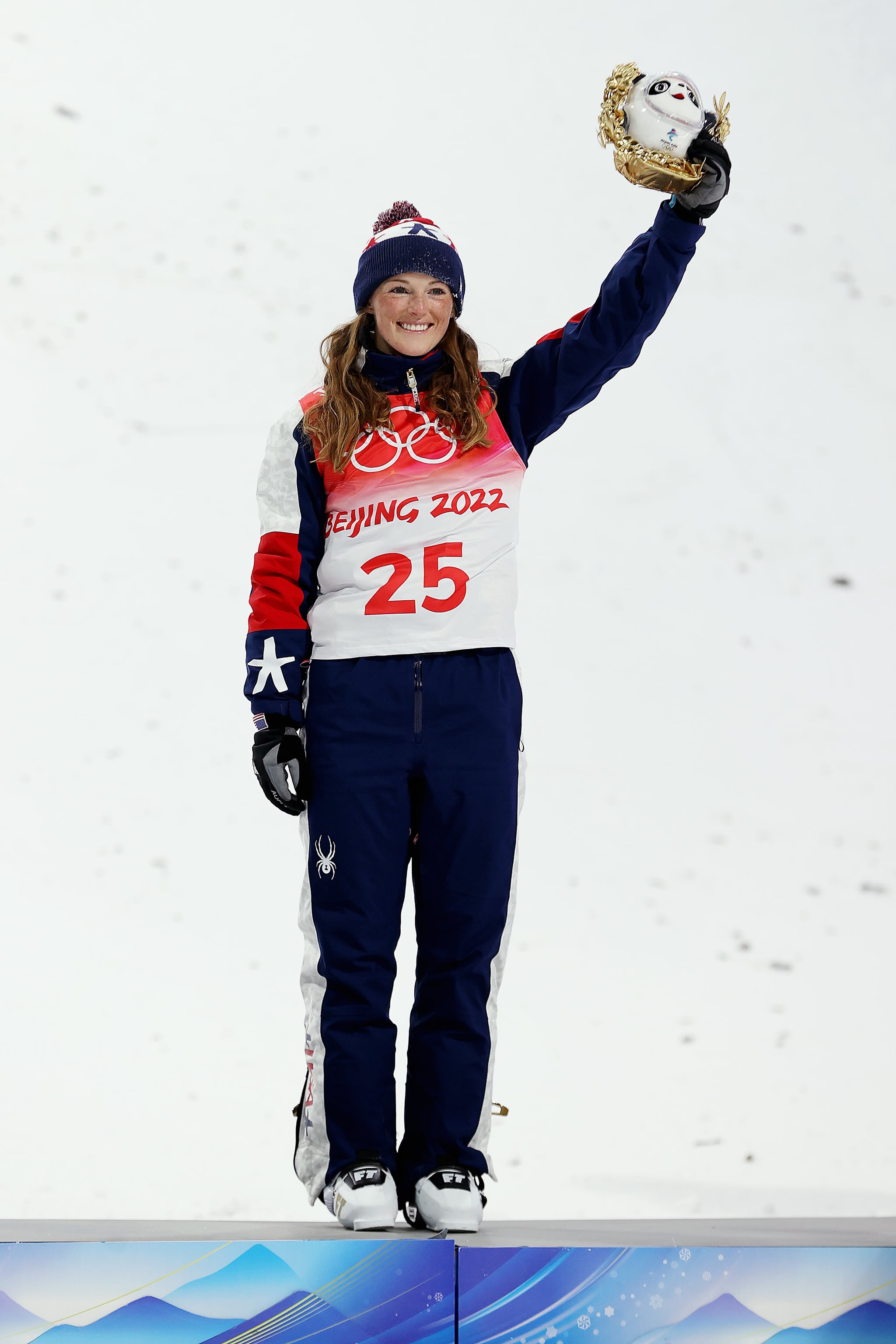 Image Source: Getty / Cameron Spencer