6 Menstrual Cup Cleansers That Will Take the Guesswork Out of Cleaning Your Cup
As POPSUGAR editors, we independently select and write about stuff we love and think you'll like too. If you buy a product we have recommended, we may receive affiliate commission, which in turn supports our work.
You can put off tidying up your room, but properly cleaning your menstrual cup is one task you should never skip — and not just any soap or body wash will do.
To prevent vaginal irritation and issues, many menstrual cup brands typically recommend cleaning the period care product with mild, fragrance-free soap. Some brands mention this choice will also help protect the cup itself from damage.
While you certainly don't need a cleanser made specifically for menstrual cups, purchasing one could potentially help take the guesswork out of the soap selection process. That's where this roundup of menstrual cup cleansers (all from brands that also produce menstrual cups) comes into play.
As with any product designed for the vaginal area, you'll want to thoroughly read the cleanser's ingredients list before incorporating it into your routine, especially if you're prone to irritation. Getting the OK from your ob-gyn is also a good call.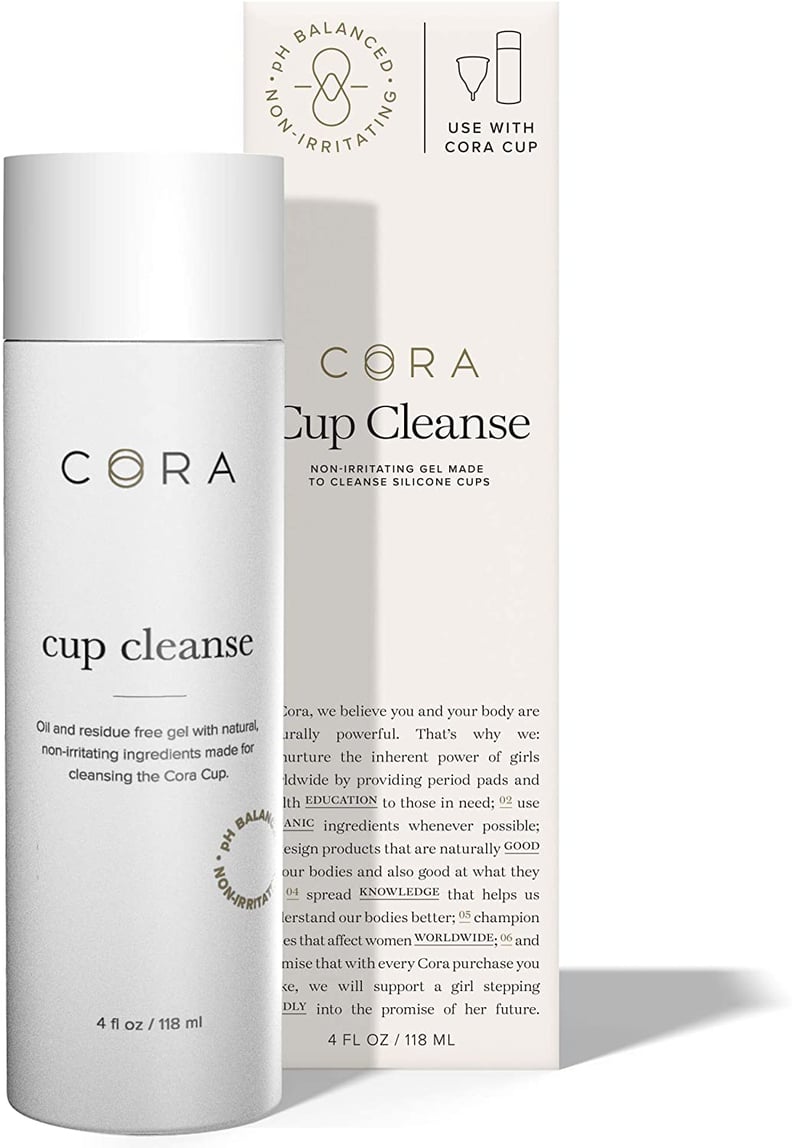 Cora Menstrual Cup Cleanse
The Cora Menstrual Cup Cleanse ($12) uses ingredients like cucumber extract and witch hazel to help cleanse the cup, as well as lemon extract to prevent staining. The formula is also free of fragrance and oil.

Saalt Menstrual Cup Wash
Saalt specifically recommends cleansing its cup with a "mild soap," or the Saalt Menstrual Cup Wash ($13), a lightly foaming formula that's naturally scented with citrus essential oils.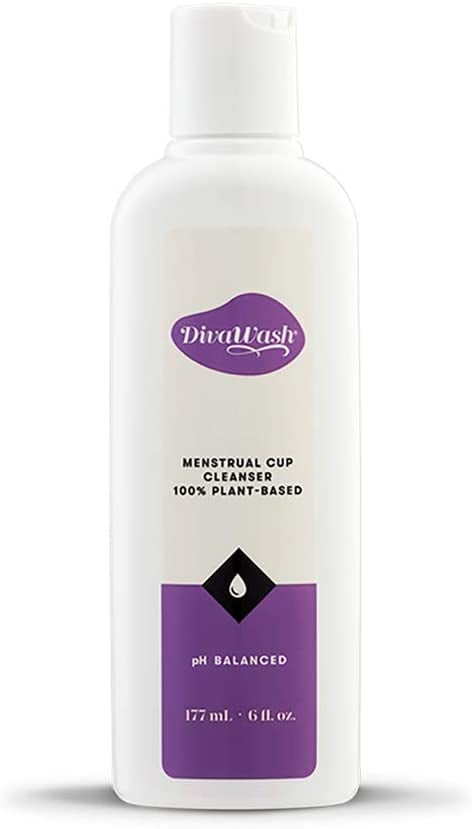 DivaCup DivaWash
One of the more popular menstrual cup cleansers on Amazon, the DivaCup DivaWash ($9) is 100 percent plant-based and pH-balanced to help prevent irritation and wear and tear on your cup.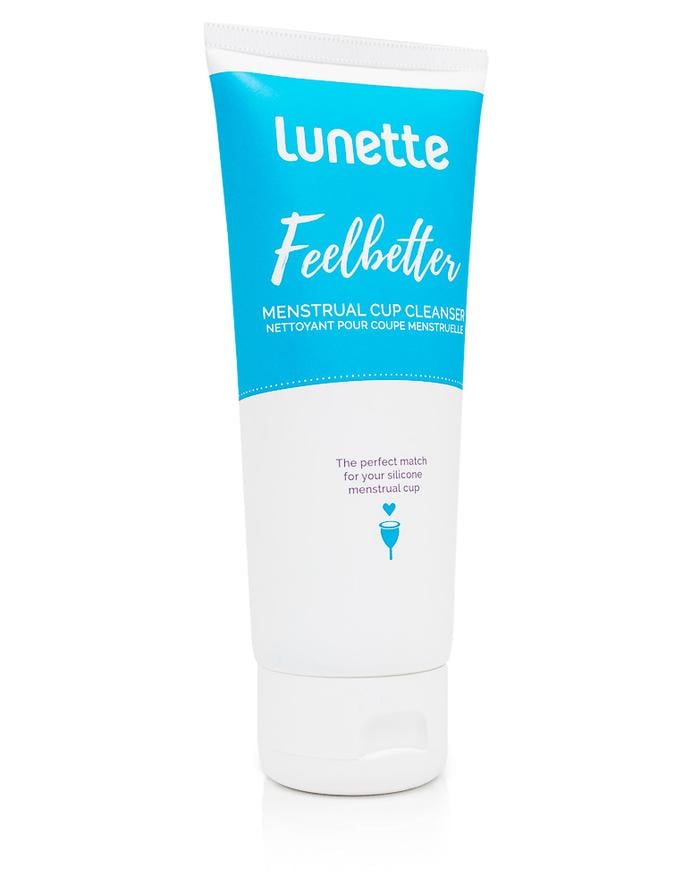 Lunette Feelbetter Cup Cleanser
The Lunette Feelbetter Cup Cleanser ($10) isn't made with synthetic fragrance but gets its scent from lemon and eucalyptus oils included in the formula for purifying purposes. According to the brand, a little goes a very long way in washing your cup.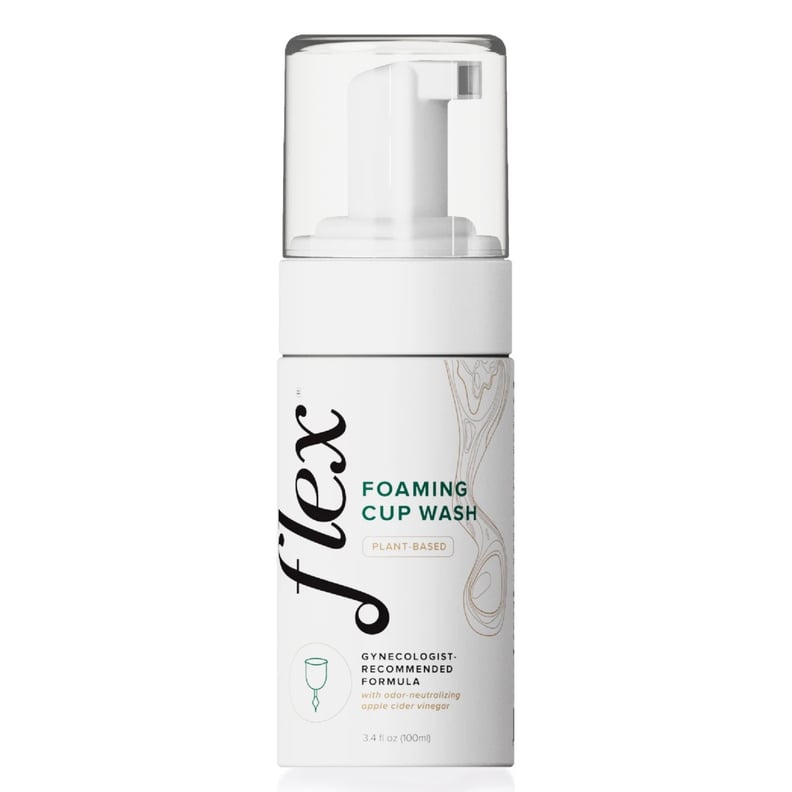 Flex Foaming Cup Wash
Flex claims its ob-gyn-recommended, naturally-scented Flex Foaming Cup Wash ($10) can also be used to clean the entire body.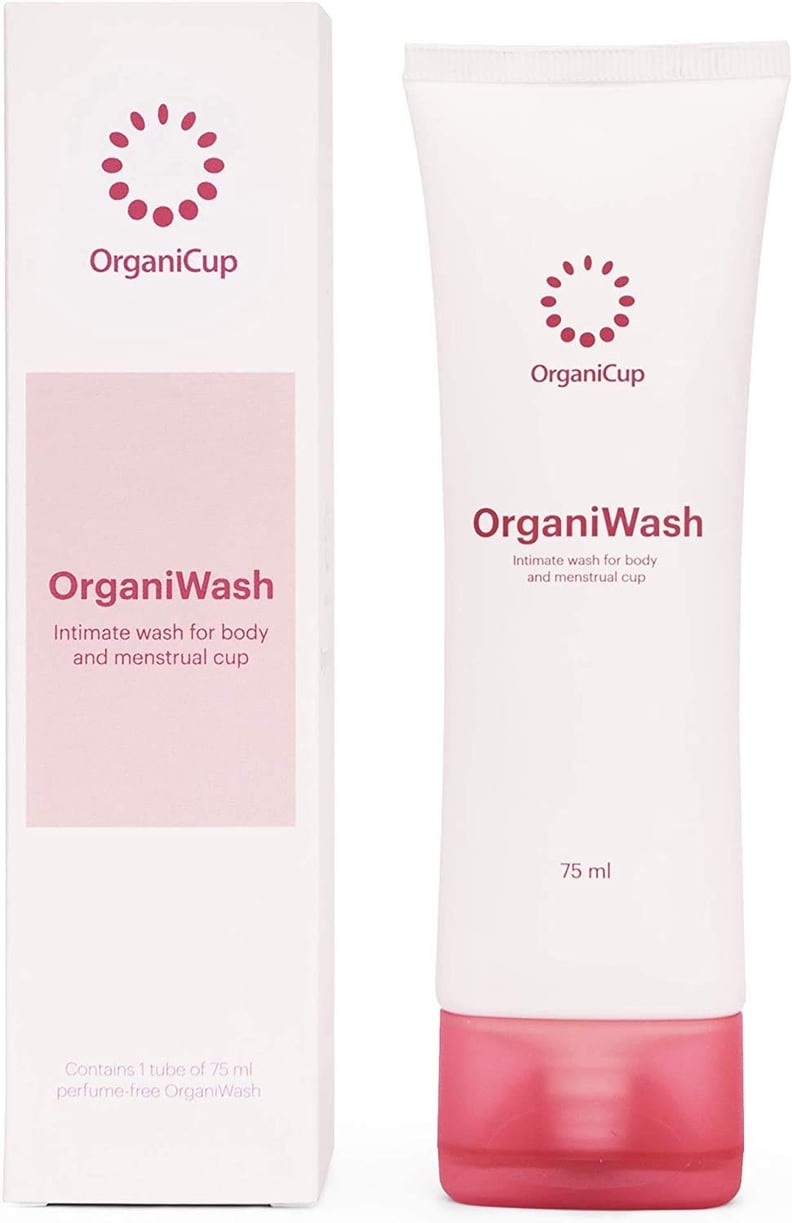 Organiwash
Some Amazon reviewers claim only a little drop Organiwash ($8) is needed to effectively cleanse their cups. The formula itself is pH-balanced, free of perfume, and is designed for use on the body as well.