Menstrual Cup Wipes to Turn to When You Don't Have Access to Soap and Water
As POPSUGAR editors, we independently select and write about stuff we love and think you'll like too. If you buy a product we have recommended, we may receive affiliate commission, which in turn supports our work.
Between the tasks of emptying the contents of your menstrual cup and putting it back in, many brands recommend sanitizing the cup with mild, unscented soap and water.
But, there may be an occasion when you need to empty your cup in order to prevent leaks but won't have access to running water and soap that's safe for the vagina — for example, when you need to use a porta potty during an all-day park hang or picnic. That's where menstrual cup wipes come to the rescue. They are specifically formulated to clean a menstrual cup when water is not readily available.
It's important to note that these cup wipes don't do double-duty: they aren't meant to cleanse the vulva or vagina — just the cup. If you are prone to irritation or infections, it's also a good idea to check in with your doctor before buying or using menstrual wipes. Of course, following the directions on each individual pack is key, too.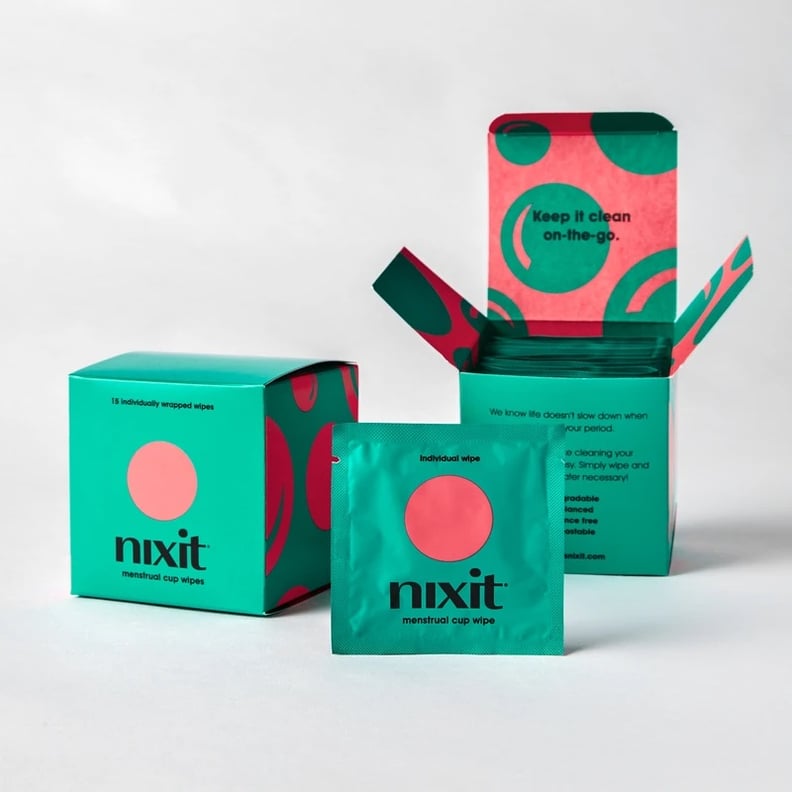 Nixit Wipes
The Nixit Wipes ($9 for 15 wipes) are individually wrapped, pH-balanced, and free of fragrance. Toss one in all the bags you regularly use in case of a menstrual-cup-cleansing emergency.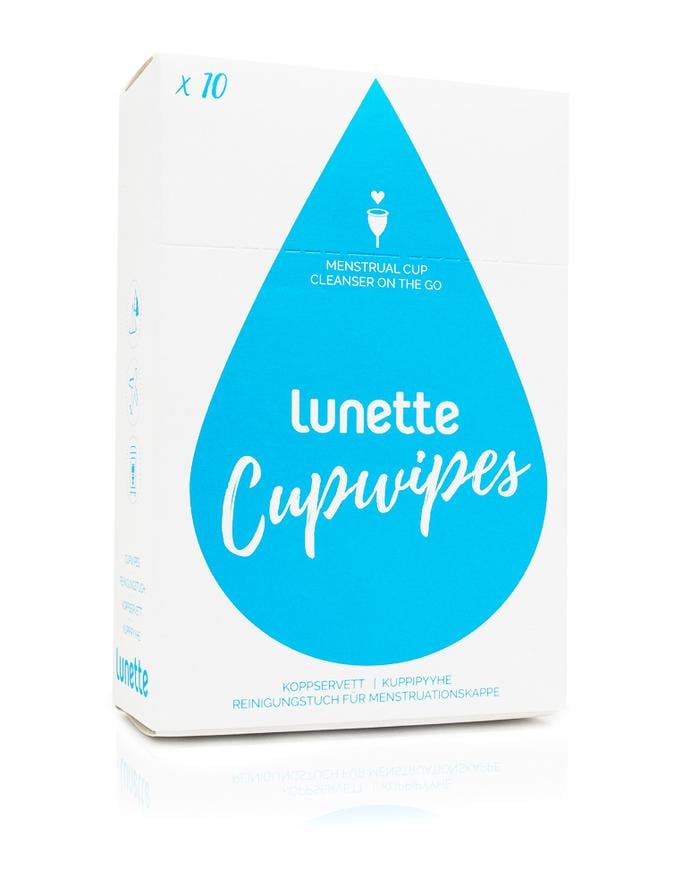 Lunette Cupwipes
The Lunette Cupwipes ($5 for 10 wipes) are specially formulated to thoroughly cleanse your cup — not your body. That's why the brand recommends waiting until the cup is completely dry before inserting it again.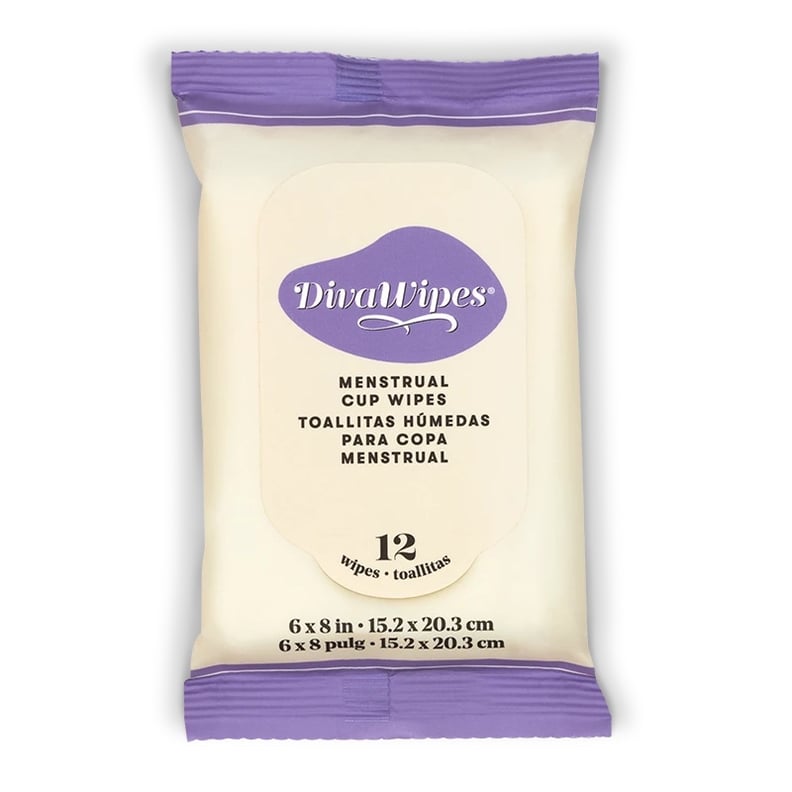 Divacup Wipes
The 100 percent compostable Divacup Wipes ($12) are made without dyes, alcohol, and fragrance. Unlike the other wipes on this list, all 12 live in this little peel-up packet.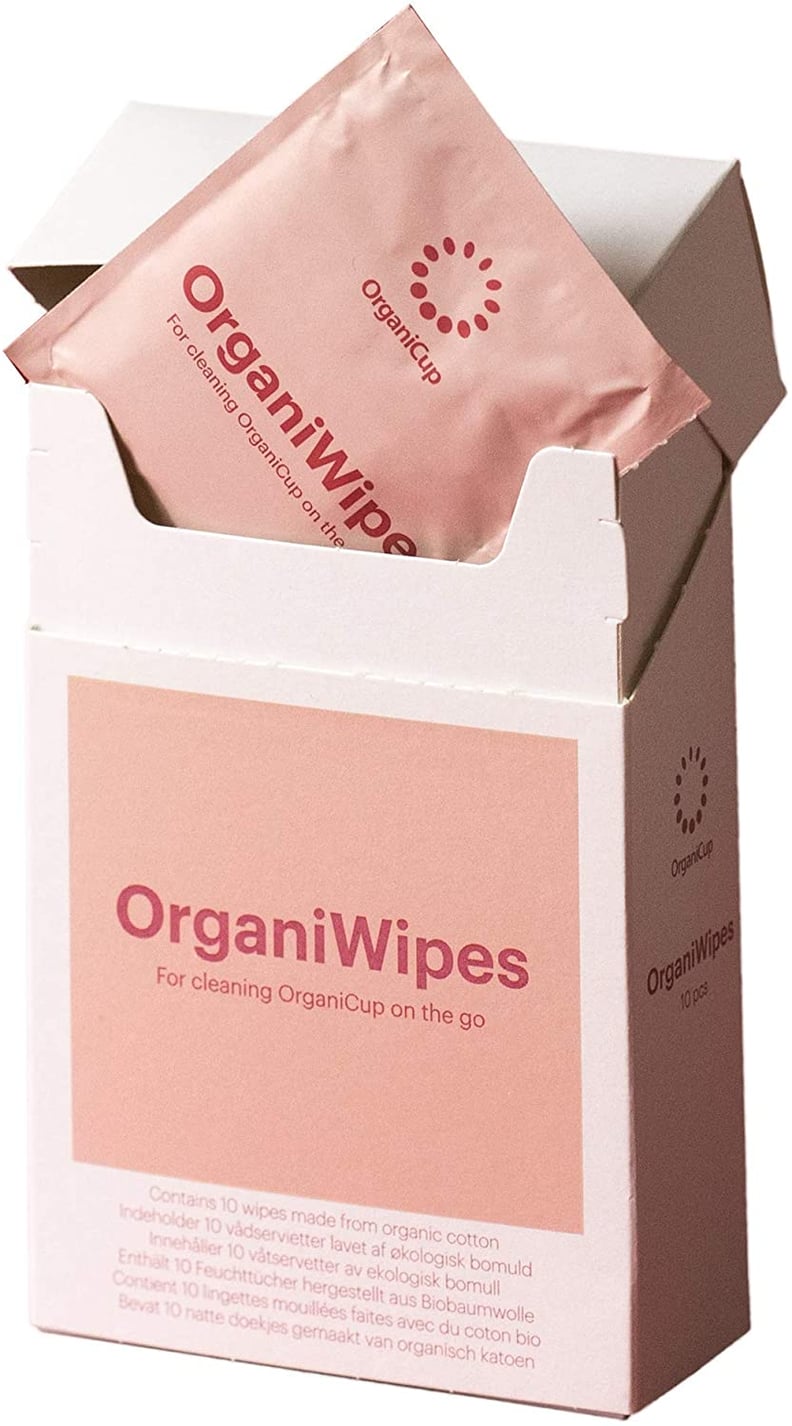 OrganiWipes
Another individually wrapped option, the OrganiWipes ($5 for 10 wipes) will come in handy when you don't know what your restroom situation will look like.