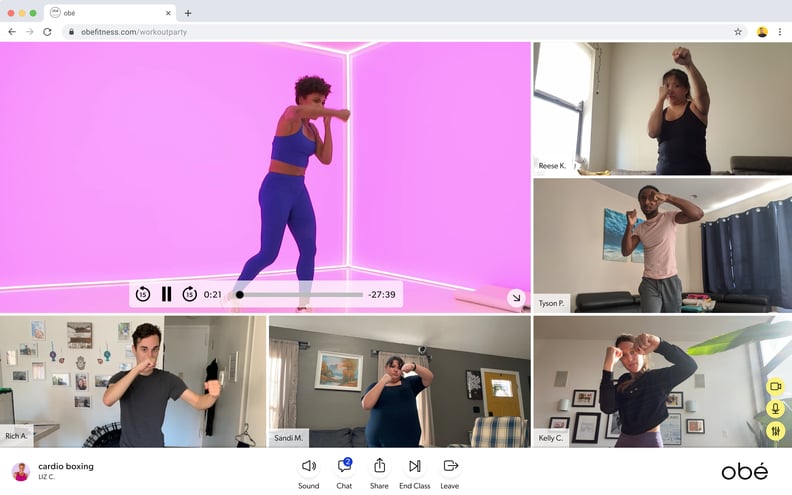 Obé
Obé
It feels like there are endless ways to work out at home these days, but even with all of the great apps to choose from, you may still be missing your favorite in-person exercise class for one major reason: the socializing.
Now, thanks to Obé, you can get even closer to replicating the class experience in your own home. The fitness app just launched a brand new feature called "Obé Workout Parties" that allows you to invite up to seven friends to join you virtually for your workout. No more dealing with FaceTime and the pesky struggle to hit play at the exact same time.
You've probably had your fair share of Zoom happy hours, book club sessions, and even remote work meetings by now. Think of the Workout Party as an updated, sweatier version of these virtual get-togethers.
Obé members are able to choose any live or on-demand class on the platform and start a Party with friends who are also members. In the pre-Party, guests can video chat with each other before starting the workout — good news for those who miss the locker room catch-up sesh that usually precedes an in-person class with friends.
Then, once you begin the workout, you'll be able to see and hear other participating members as well as the class. A Party can have anywhere from two to eight participants, so start drafting your guest list!
Click here for more health and wellness stories, tips, and news.