The Order of the Parade of Nations at the 2022 Olympics
Here's When Each of the 91 Teams at the 2022 Olympics Walk in the Parade of Nations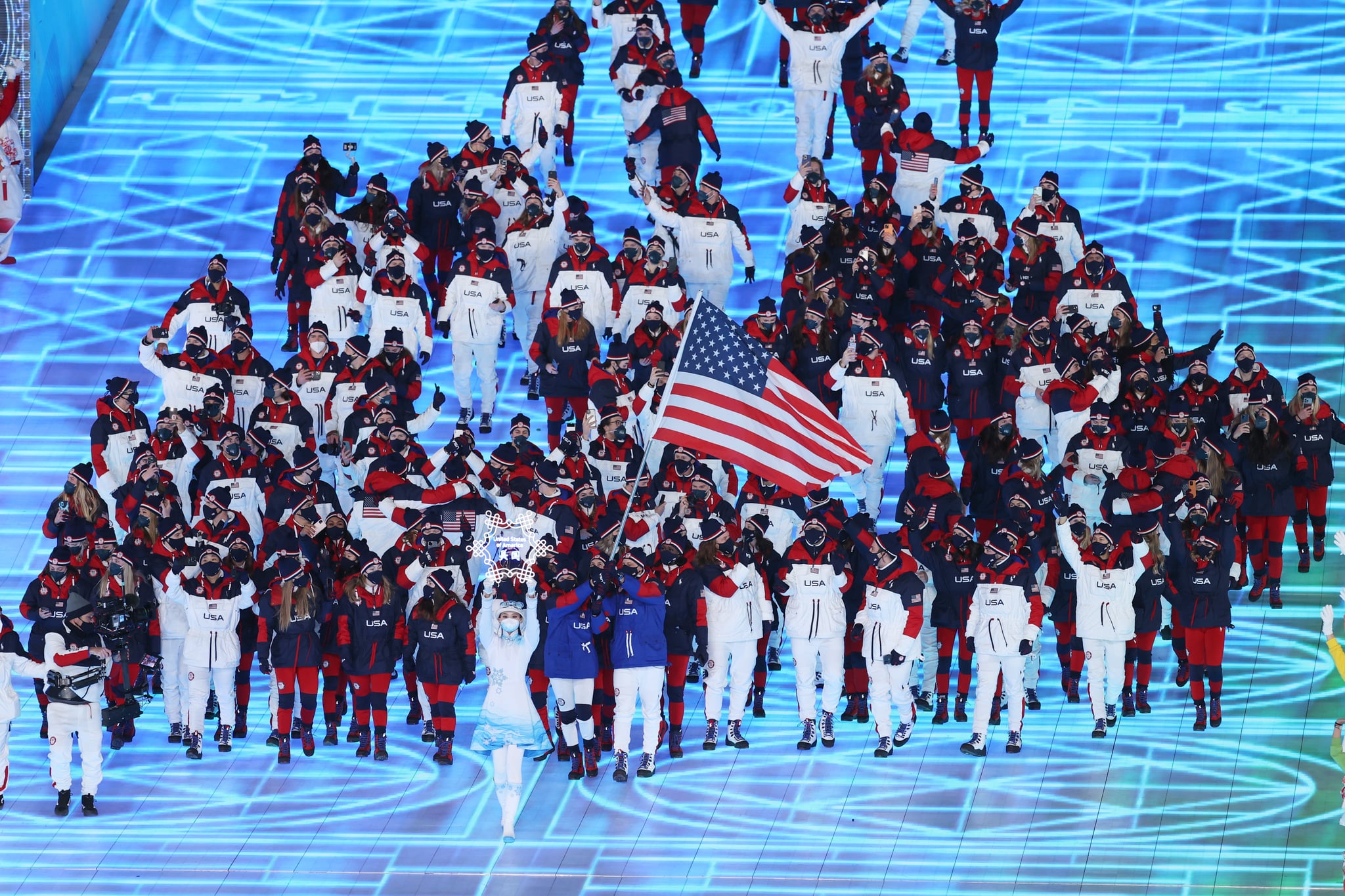 The 2022 Winter Olympics kicked off on Friday evening in Beijing with an opening ceremony shrouded in controversy — but despite the unusual circumstances and criticism of these Games, many of the Olympic traditions remain, including the Parade of Nations. For those tuning in to the opening ceremonies in primetime (the broadcast begins at 8 p.m. ET on NBC), we've pulled together a guide listing each of the countries in the order they appear.
This year's Parade of Nations consists of 91 teams who enter Beijing's National Stadium, also known as the "Bird's Nest," behind their country's flag. The procession is organized according to the Chinese language, which does not follow an alphabet. Instead, the order is determined based on the number of strokes in the first character of the countries' names in Chinese, from lowest to highest. As always, Greece enters first and the future and current hosts of the Winter Olympics — Italy and China — round out the ceremony.
Curious when your team will arrive? Ahead, you'll find each of the participating countries and teams in the order they appear in this year's Parade of Nations so you can plan accordingly.
Greece
Turkey
Malta
Madagascar
Malaysia
Ecuador
Eritrea
Jamaica
Belgium
Japan
Chinese Taipei
Hong Kong
Denmark
Ukraine
Uzbekistan
Brazil
Pakistan
Israel
Timor-Leste
North Macedonia
Luxembourg
Belarus
India
Lithuania
Nigeria
Ghana
Canada
San Marino
Kyrgyzstan
Armenia
Spain
Liechtenstein
Iran
Hungary
Iceland
Andorra
Finland
Croatia
Saudi Arabia
Albania
Argentina
Azerbaijan
Latvia
Great Britain
Romania
Russian Olympic Committee
France
Poland
Puerto Rico
Bosnia and Herzegovina
Bolivia
Norway
Kazakhstan
Kosovo
Bulgaria
United States
American Samoa
US Virgin Islands
Thailand
Netherlands
Georgia
Colombia
Trinidad and Tobago
Peru
Ireland
Estonia
Haiti
Czech Republic
Philippines
Slovenia
Slovakia
Portugal
South Korea
Montenegro
Chile
Austria
Switzerland
Sweden
Mongolia
New Zealand
Serbia
Cyprus
Mexico
Lebanon
Germany
Moldova
Monaco
Morocco
Australia
Italy
China