Oprah Was Told to "Embrace Hunger" as a Solution to Her Thyroid Problem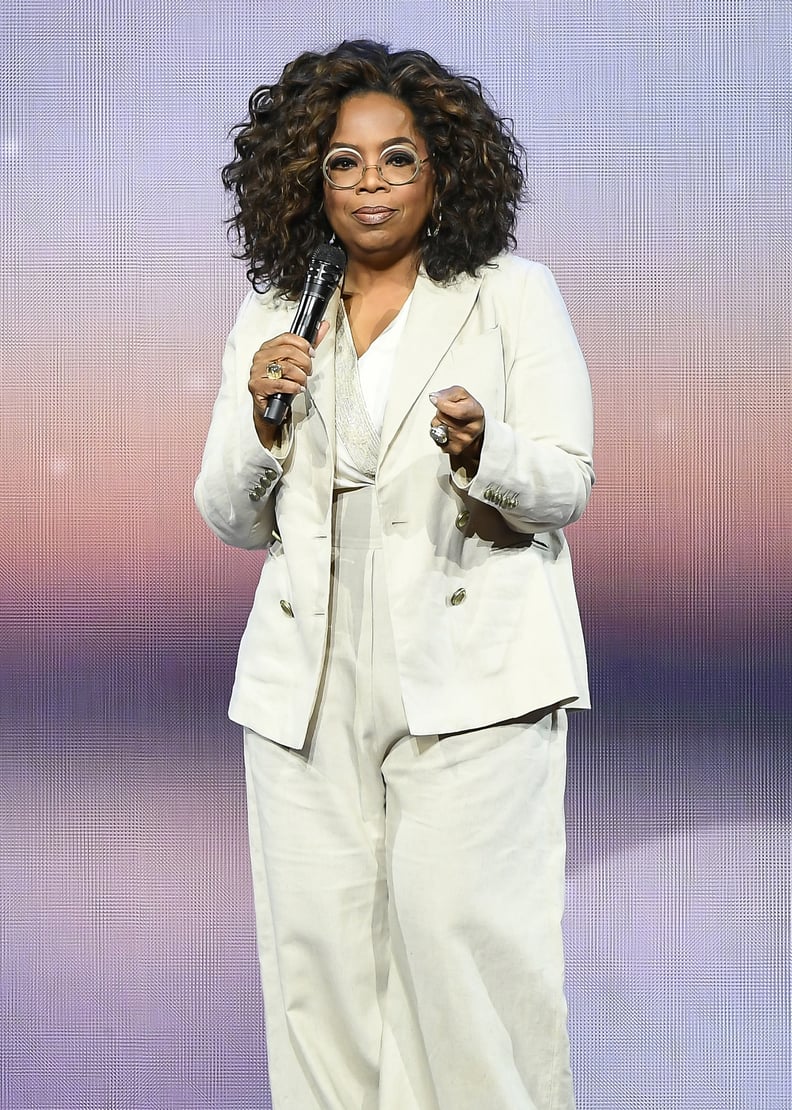 Getty Images/Steve Jennings
Getty Images/Steve Jennings
Oprah Winfrey may be one of the most well-known celebrities in the world, but that hasn't shielded the mogul and billionaire from experiencing some of the most common problems that permeate the healthcare system today, including misdiagnosis. Ahead of the release of "The Color of Care," a documentary produced by Winfrey centered around the racial inequities in the health system, Winfrey opened up about her own healthcare challenges.
In an interview with the Los Angeles Times, Winfrey started by acknowledging her celebrity privilege noting, "things change for you when you are a person who is known." She went on to say, "You get the doctor's appointment. You don't have to wait in line. You don't have to deal with a lot of excess delays that other people have. And so I have lived this life of privilege and advantage, and then been exposed to the best of healthcare."
But even with the best healthcare, Winfrey has still received some less-than-healthy treatment and advice. After experiencing heart palpations for "an entire year" without a correct diagnosis and going to five different doctors, Winfrey sought out a thyroid specialist. "I'm very much on 'The Oprah Winfrey Show' and he knows exactly who I am but he goes, "Well, young lady, you are just going to have to embrace hunger, otherwise you're going to gain a lot a lot of weight." Winfrey was shocked by the inappropriate response and dismissal of her problem. It completely changed the way she viewed the doctor-patient relationship, she says. "I did multiple shows [about] people speaking up to their doctors and being able to feel like you are an equal partner with them in securing the best health treatment for yourself. That you need them and they need you to help them understand what's actually going on with you," she says.
After her experience with the thyroid doctor, though, Winfrey learned "that you need multiple opinions and you need somebody advocating for you." She went on to say, "I don't care who you are. I would never go into a hospital by myself. Even as a person of note, with a name, I would never go into a hospital by myself. I would always have somebody go with me who's advocating for me. That's a hard, hard road to navigate by yourself, especially if you're ill."
Winfrey's documentary, directed by filmmaker Yance Ford, will explore challenges like this within the healthcare system, particularly during COVID-19 and among families of color who lost loved ones trying to access care before they died. Winfrey says she was inspired by the particular experience of Gary Fowler. Fowler, a Black man, died in his home after several hospitals refused to treat him for Covid-19 symptoms. "As we continued to hear how the racial disparities in our country were exacerbated by the effects of the pandemic, I felt something needed to be done. This film is my way of doing something, with the intention that the stories we share serve as both a warning and foster a deeper understanding of what changes need to take place to better serve us all," said Oprah, per Oprah Daily.

"The Color of Care" premieres Sunday, May 1 on the Smithsonian channel and will also be available for free on Smithsonian Channel's Facebook and YouTube until May 31.