Paris Hilton Reveals She Had an Abortion in Her Early 20s
Paris Hilton Opened Up About Having an Abortion in Her Early 20s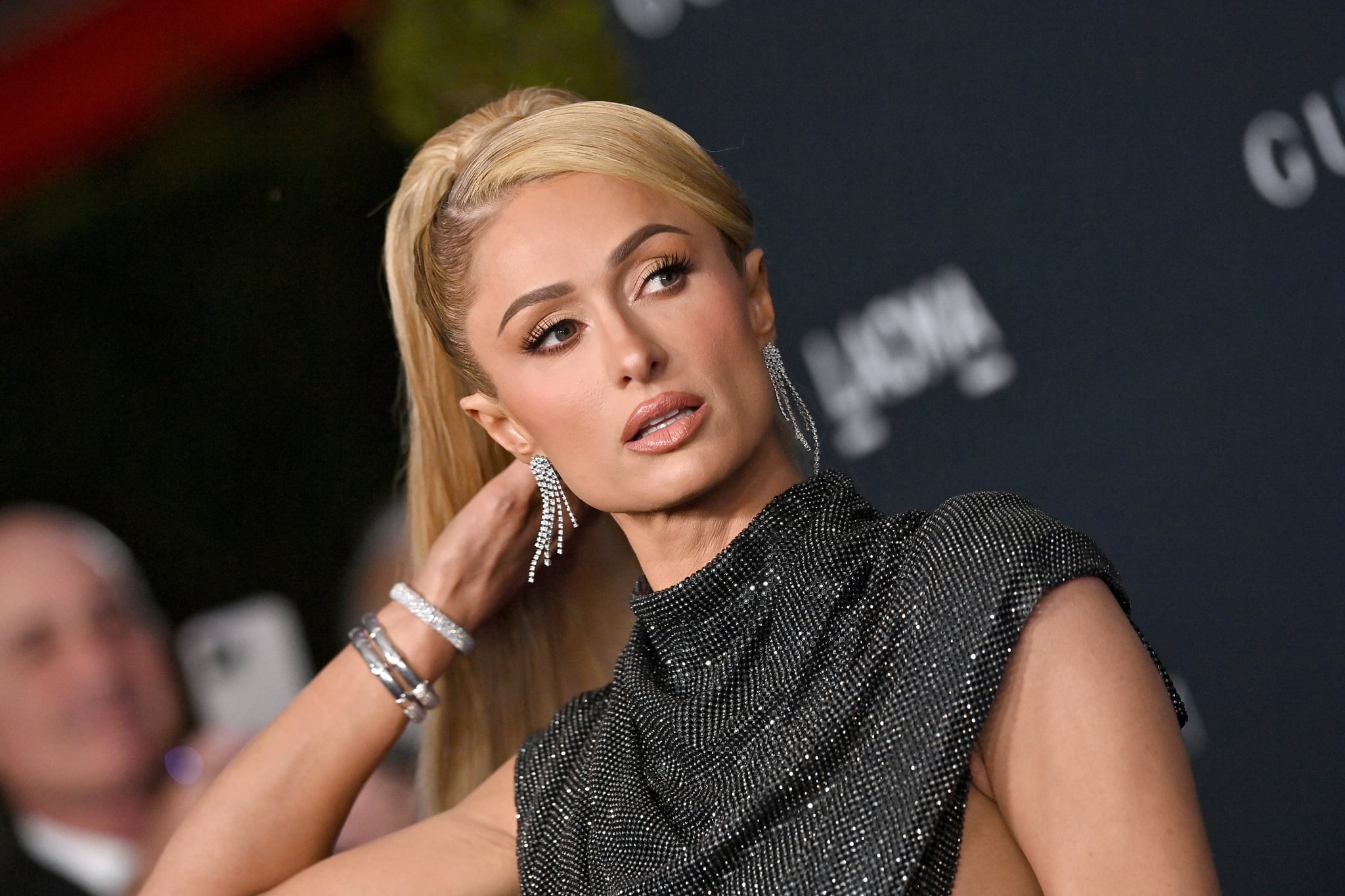 Image Source: Getty / Axelle / Bauer-Griffin / FilmMagic
Paris Hilton has found her voice as an activist following last year's Supreme Court decision to repeal Roe v. Wade, restricting women's access to safe abortions. Since the historic ruling, the new mom has leveraged her platform as a businesswoman and media personality to advocate for reproductive rights. For some, Hilton's decision to raise her voice in the political sphere seems unexpected, but the "Paris in Love" star revealed that she has a personal connection to the cause.
In Glamour UK's February cover story, published on Feb. 23, Hilton shared that she had an abortion in her early 20s. "This was also something that I didn't want to talk about because there was so much shame around that," she said. "I was a kid and I was not ready for that."
"It's your body, your choice and I really believe in that."
At the time of the procedure, Hilton was still finding her footing in Hollywood. She hadn't landed her starring role opposite Nicole Richie in "The Simple Life," and the party girl-heiress archetype she's become famous for had not yet made its nationwide debut. The novelty of her fame made it difficult to speak out about serious issues affecting her life — including the pervasive misogyny in Hollywood and the sexual assault she experienced as a teenager. Now, the star is ready to speak on her experiences, hoping that her stories will fuel progressive conversations.
At the forefront of Hilton's personal advocacy efforts is her dedication to reproductive rights and securing women's bodily autonomy. "I think it is important," she said. "There's just so much politics around it and all that, but it's a woman's body . . . Why should there be a law based on that? It's your body, your choice and I really believe in that. It's mind-boggling to me that they're making laws about what you do with your reproductive health, because if it were the other way around with the guys, it would not be this way at all."
Hilton has since become a mother on her own terms. On Jan. 15, Hilton welcomed her first child, a baby boy named Phoenix Barron Hilton Reum, via surrogate with her husband Carter Reum. The couple did not share the news publicly, however, until Jan. 24.
"I felt my life has been so public, I really wanted to keep it private," Hilton said of the news. "Of course, it was hard not to tell anyone, because it's such an exciting time. But I also loved being able to share this with just Carter."
Hilton added that her friend Kim Kardashian played a pivotal role in her journey to motherhood, recommending that Hilton freeze her eggs. "Carter and I had already been talking about the future and then the world was shut down, so I was like, 'What do you think about us making embryos?'" she said. "And he said, 'Yeah, let's do it.' And we've done it seven times . . . I have all boys. I have 20 boys." Recently, Hilton underwent the IVF process again and is currently waiting on the results with the hope that a baby girl might be in her future.
While Kardashian also recommended Hilton use a surrogate, it was her experiences at Provo that ultimately solidified the decision in Hilton's mind. "The shots, the IVs that they put in [she claims they used to regularly take samples of her blood]," she said. "When I was in 'The Simple Life,' I had to be in a room when a woman was giving birth and that traumatized me as well. But I want a family so bad, it's just the physical part of doing it. I'm just so scared . . . childbirth and death are the two things that scare me more than anything in the world."
Though Hilton finds the physical aspect of becoming a mother daunting, she said caring for her son has brought her immense joy. "I'm so obsessed with my little angel and when he looks into my eyes, I just melt," she said. "He's such a good baby."