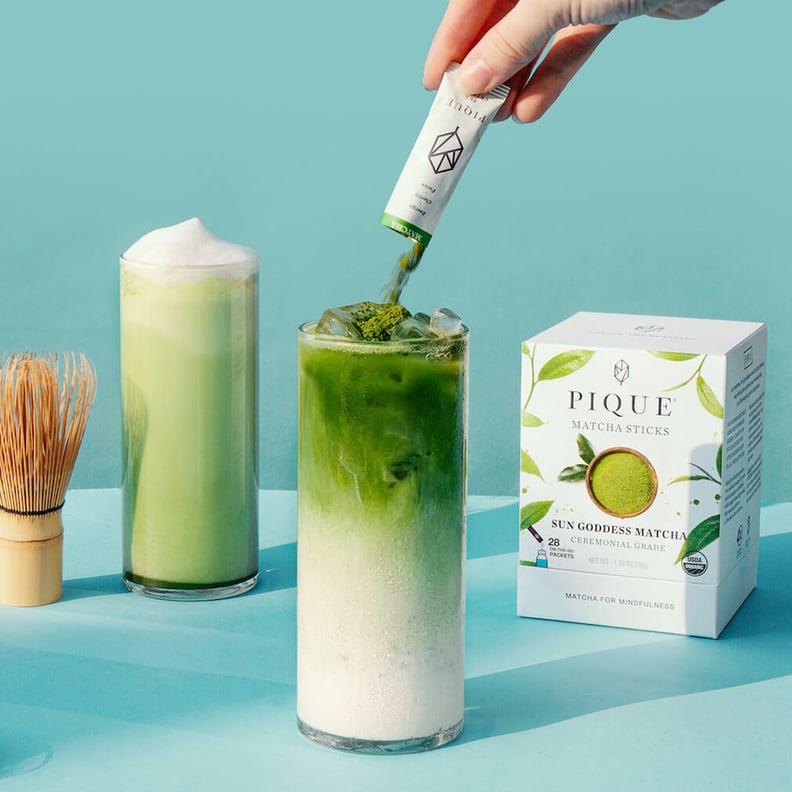 Pique Tea
Pique Tea
As POPSUGAR editors, we independently select and write about stuff we love and think you'll like too. If you buy a product we have recommended, we may receive affiliate commission, which in turn supports our work.
I made the switch from coffee to matcha six years ago, and I love the way I feel when I drink my daily cup (or two). I'm ashamed to say that I used to buy a matcha every day, but in the pandemic, I started making my own lattes at home, and it's been a game changer for me. I've found that the single most important ingredient in a great matcha latte is the matcha powder itself. The higher quality the matcha, the better the drink will taste, and my new go-to has been the Pique Tea Sun Goddess Matcha Sticks ($58 for 28 servings).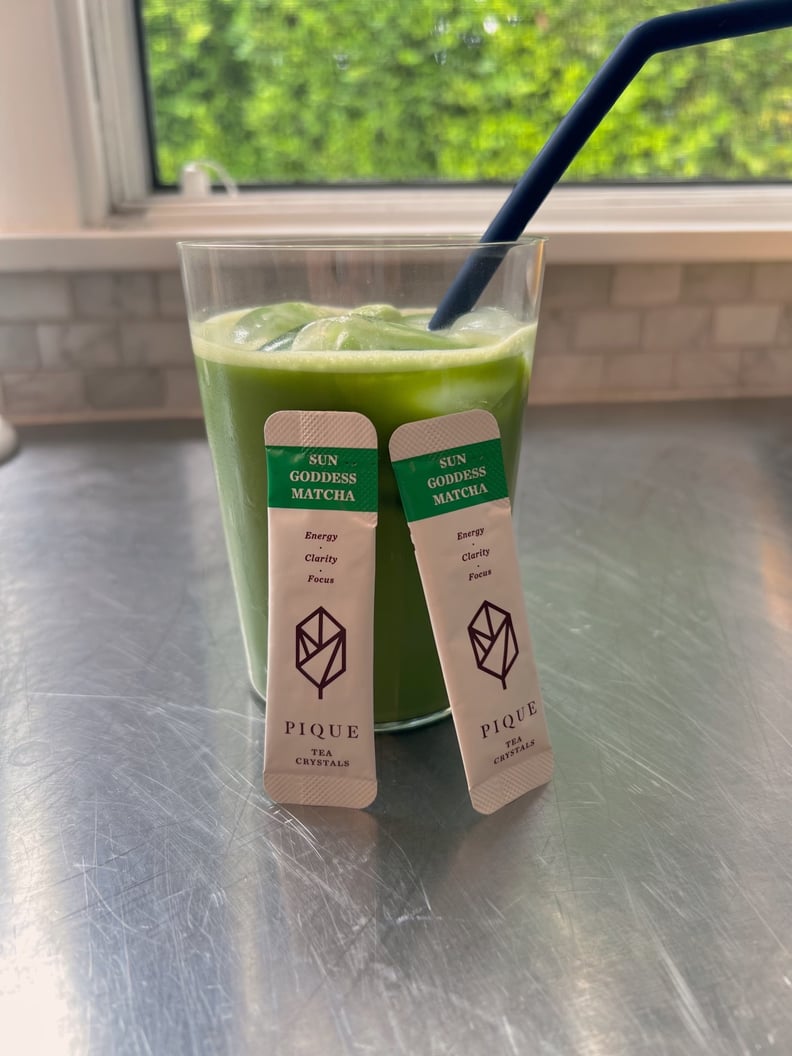 The best part of this product is that it comes in individually packaged sticks. This makes it ideal for traveling; I can stick them in my bag without worrying about matcha spilling everywhere. Plus, they're perfectly portioned, so there's no need to measure out matcha or worry you're using too much or too little. I also love these because the matcha is really high quality. It's ceremonial grade, and also 100 percent organic, which I love. Plus, the taste is crisp, not bitter or chalky. I drink this literally every morning and consider it an essential part of my daily wellness routine. If you've been curious about trying matcha, let these Pique Tea matcha sticks ease you into the ritual.