This Pole Artist's TikTok Videos Are a Must See! We Are Floored By Her Gracefulness and Strength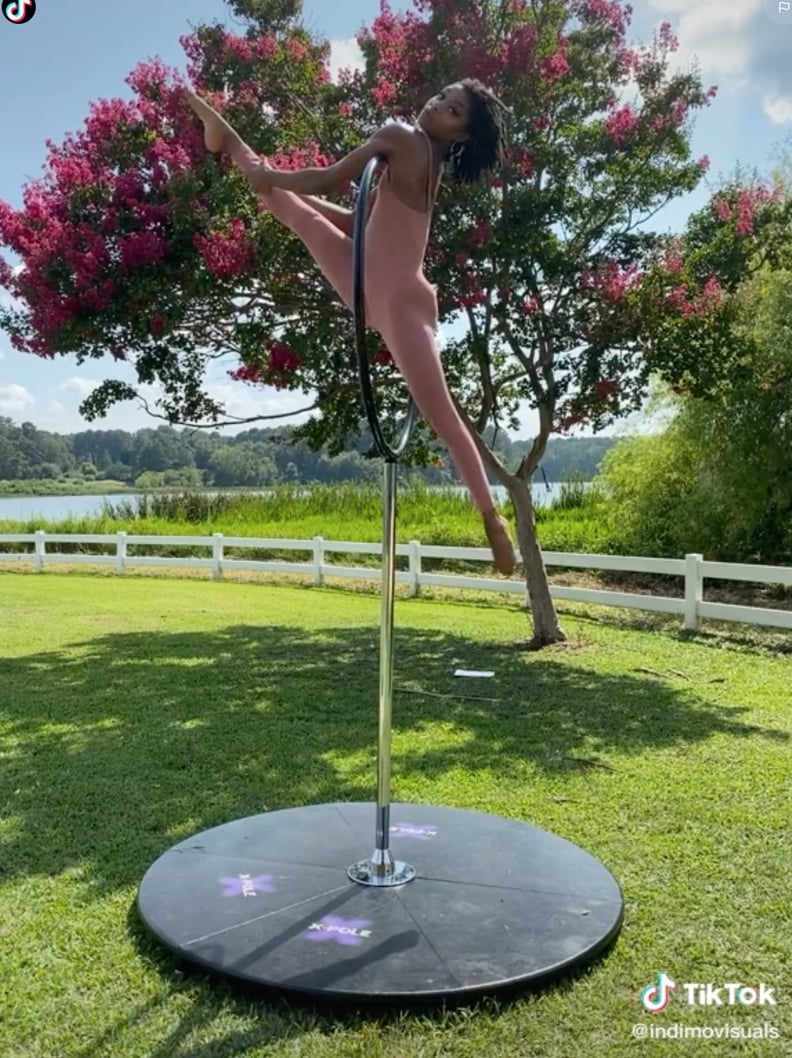 If you want to feel truly inspired to move your body, scroll through these amazing TikTok videos from Morowa, known as @Indimovisuals. As a pole artist, aerialist performer, and XPERT Certified Pole Instructor, her strength, flexibility, and grace on various equipment including a pole, hoop, and a hanging pole strap will leave you floored. She told POPSUGAR, "I believe challenging one's current abilities in all areas of life is one of the greatest tools for learning self! I'm enamored by aerial arts for the rush it gives and the sense of empowerment of conquering new skills and fears while simultaneously learning one's own internal barriers and challenges."
Morowa got into being a pole artist after becoming pregnant with her son and was looking for a new passion to help condition her body and build strength and confidence through movement. She grew up as a competitive cheerleader, then fell in love with aerial arts because she said, "I just fell in love with being the the air and being upside down!" Morowa added, "Pole fulfills this rush that I live for currently, and I'm grateful for the art itself, and what it's revealed to me about me along the way." Enjoy watching these amazing videos, and it may even inspire you to go buy a pole!