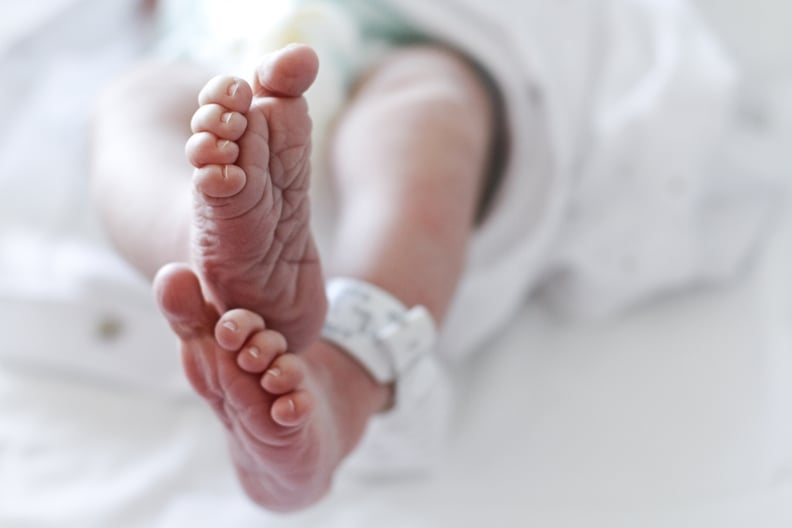 Isabel Pavia | Getty
Isabel Pavia | Getty
No one wants to see a bad grade on their report card, especially when those low scores were preventable. Well, March of Dimes released its annual report card for the National Center for Health Statistics data and found that the preterm birth rate is at its highest since 2007, earning the US a D+ for maternal health. "Our country, unfortunately . . . is one of the least safe places to give birth and be born," Zsakeba Henderson, MD, March of Dimes's senior vice president and interim chief medical and health officer, tells NPR.
The report shows that over 10 percent of births are preterm, meaning hundreds of thousands are at risk for infant deaths or long-term effects on health and development. Births under 37 weeks of pregnancy are considered preterm and require special care due to potential short and long term complications like chronic health issues, impaired learning, and psychological problems, per Mayo Clinic.
"The report card indicates the maternal and infant health crisis is worsening for all families," the nonprofit writes in the introduction. However, there is a clear widening of racial disparities in maternal and infant health. "We also noted persistent racial disparities across maternal and infant health measures that we believed were heightened by the impacts of the COVID-19 pandemic," Dr. Henderson tells NPR. Infants born to Black and Native American moms are 62 percent more likely to be born preterm than those to white women, according to the report.
In the same report, while infant mortality has declined slightly, the rate was still significantly higher among Black and American Indian/Alaska Native populations. But the good news is that the 2022 midterms have shown that policy solutions are possible to help solve some of the problems, like increasing access to Medicaid and investing in public health infrastructures.

The specific cause of preterm births is unknown, but certain factors can put you at a higher risk including chronic conditions (like high blood pressure and diabetes), conceiving through IVF, being pregnant with twins or multiples, or previously having a preterm birth, according to Mayo Clinic. Other risk factors include age (pregnant people under 18 or over 35 are higher risk), in addition to socioeconomic disparities, like lack of access to quality prenatal care.
Soon-to-be parents should aim to stay fully informed about what will happen throughout pregnancy and postpartum. You are your own best advocate, so be sure to ask questions when it comes to warning signs and when to ask for help. Recently, March of Dimes released the new app "Compass by March of Dimes," to provide a list of questions parents can ask their health care provider at each stage, which can be downloaded from the App Store or Google Play.