Stanford Awards Selena Gomez For Her Mental Health Advocacy
Selena Gomez Is Honored by Stanford For Her Mental Health Advocacy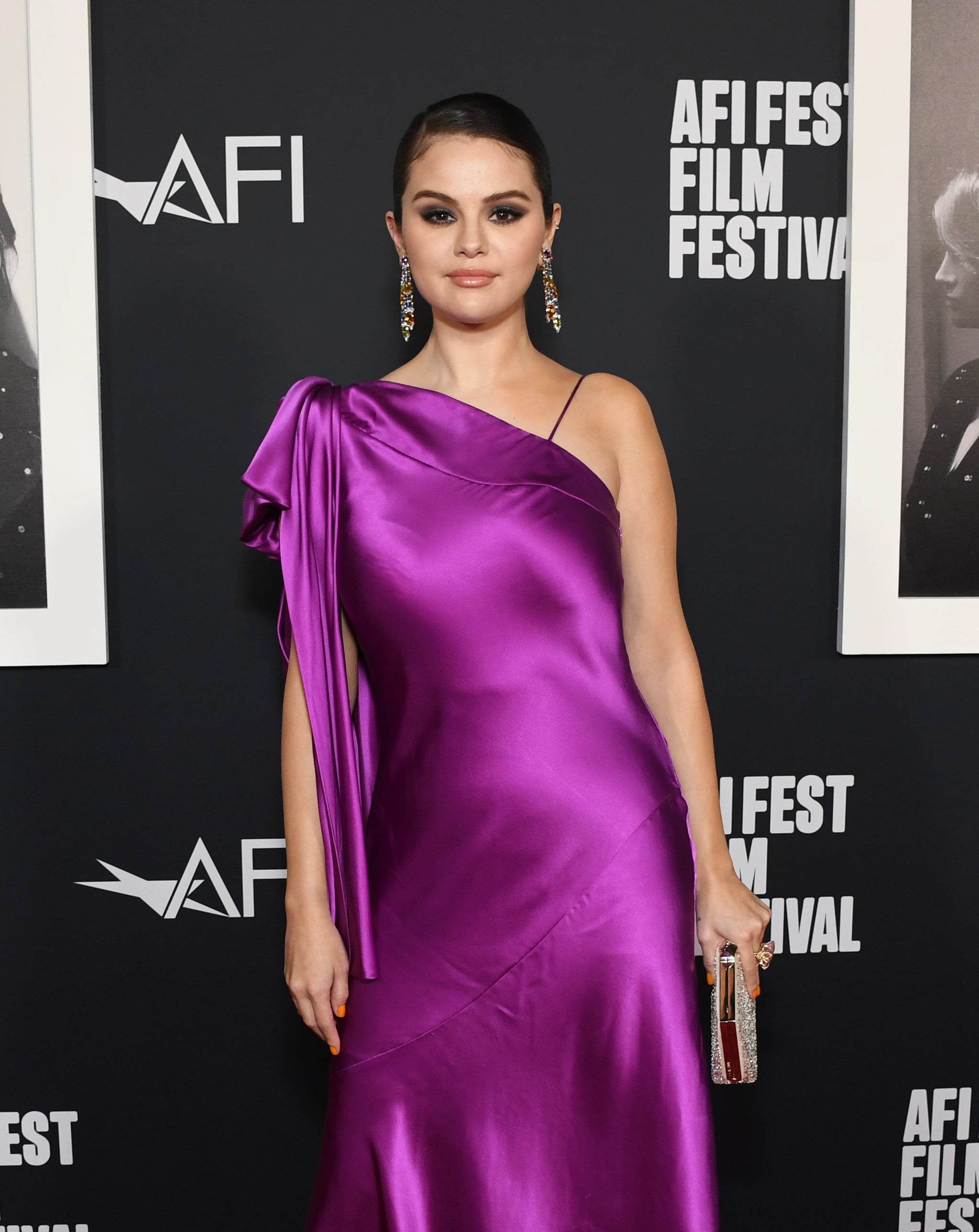 Following the release of her breakout documentary "Selena Gomez: My Mind & Me," the Rare Beauty founder is receiving national recognition for her work as a mental health advocate. On Nov. 10, Selena Gomez was honored with the first Mental Health Innovations ("Mentee") Award for Excellence in Mental Health Advocacy at the Mental Healthcare Innovations Summit, put on within the Stanford School of Medicine. According to the Stanford Healthcare Innovation Team, Gomez was chosen for her "contributions to mental health, particularly for her advocacy fighting shame and stigma, as well as her commitment to expanding access to resources as a social entrepreneur and digital mental health pioneer."
The new documentary, which follows Gomez's journey with depression and bipolar disorder, attempts to shine light on the ups and downs of mental illness with a candor many wouldn't expect from such a well-known star. Gomez lets fans in on some of her most vulnerable moments, reads excerpts from her own journal, and makes an effort to break down some of the stigma surrounding diagnoses like hers. Now, with the creation of the Rare Impact Fund, Gomez is going beyond just awareness and is raising funds to make mental health resources more accessible for underrepresented groups.
On its website, Stanford adds that the former Disney channel star "inspires millions of people with her art, yet Gomez transcends these roles by vulnerably sharing her mental health journey, reminding us that suffering is universal." Ultimately, it's this kind of transparency and willingness to open up in such a public way that makes Gomez deserving of an award like this. "While some of us meet the criteria for clinical diagnoses and some of us don't, to be human is to know what it is like to experience pain, adversity, shame, and fear," Stanford continued. "And Gomez has chosen to use her platform to normalize the ups and downs that define the human experience."