Selma Blair Opens Up About Her Experience With Alcoholism
Selma Blair Says New Memoir Helped Her Process Sexual Assault and Alcoholism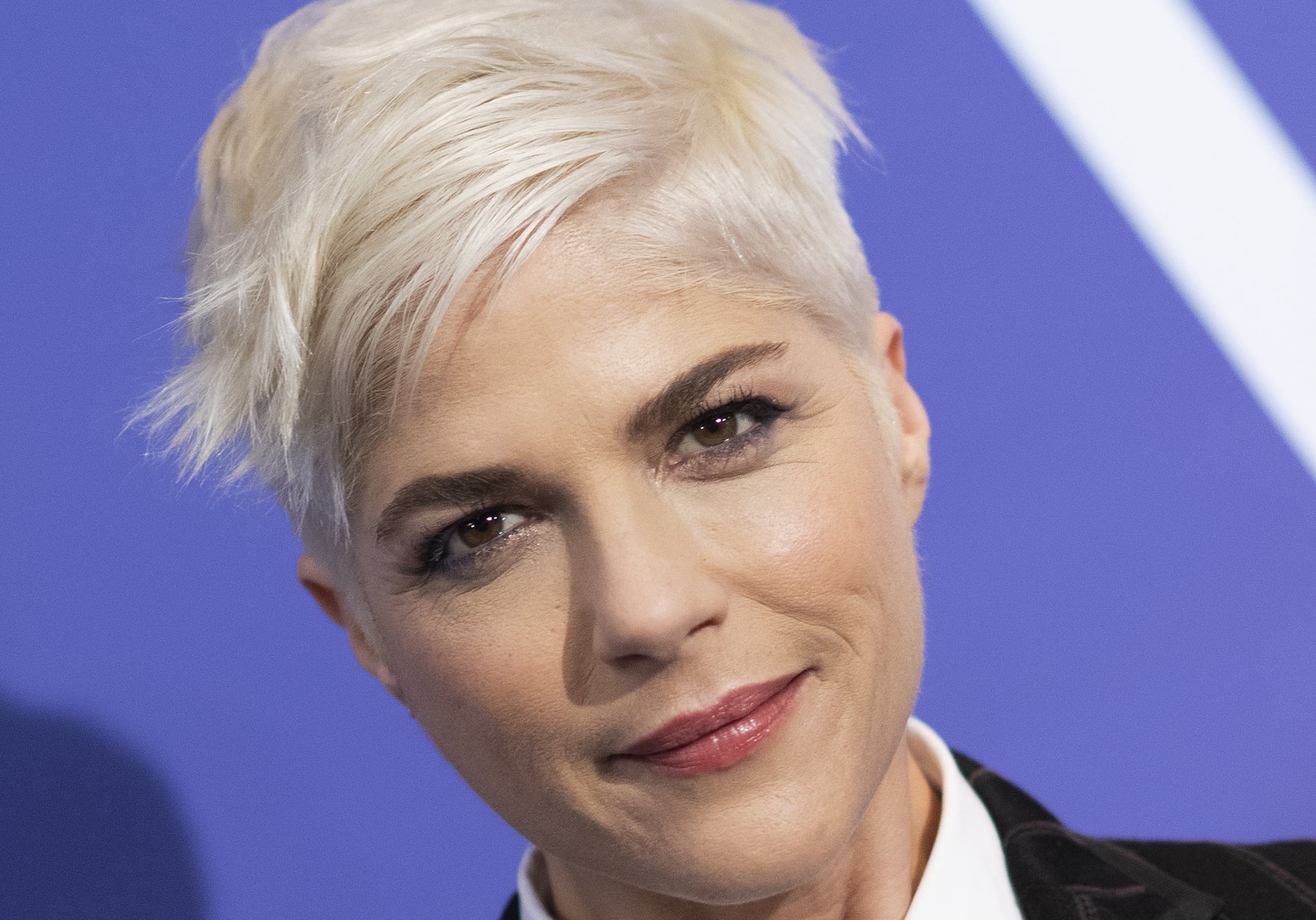 Content warning: This post discusses substance use and sexual assault.
Selma Blair isn't allowing any more space for shame in her life. The actor is currently preparing to release "Mean Baby," a memoir that details her decades-long experience with alcoholism, as well as various instances of sexual assault. Ahead of the book's release on May 17, Blair shared excerpts with People and spoke to the publication about her decision to share so openly.
In one excerpt, Blair recalls getting drunk for the first time at age 7 during a Passover Seder. "No one was paying attention to my consumption level," she writes. "I got drunk that night. Very drunk. Eventually, I was put in my sister Katie's bed with her. In the morning, I didn't remember how I'd gotten there." As she got older, Blair would sneak sips of alcohol to cope with anxiety. "I usually barely even got tipsy," she writes. "I became an expert alcoholic, adept at hiding my secret."
"I don't know if I would've survived childhood without alcoholism," she told People. "That's why it's such a problem for a lot of people. It really is a huge comfort, a huge relief in the beginning. Maybe even the first few years for me because I did start really young with that as a comfort, as my coping mechanism."
"My sense of trauma was bigger than I knew."
In addition to her alcohol use, Blair said writing the memoir helped her process the multiple times she was sexually assaulted, including a traumatic incident in which she was raped at a spring-break party during college: "My sense of trauma was bigger than I knew. I did not realize that assault was so central in my life. I had so much shame and blame. I'm grateful I felt safe enough to put it on the page. And then can work on it with a therapist and with other writing, and really relieve that burden of shame on myself."
Blair has now been sober for nearly six years. In a 2018 Instagram post celebrating her first two years of sobriety, Blair wrote, "I prayed for a miracle at my lowest points. I am a living miracle."
Blair also offered an update on her health and multiple-sclerosis diagnosis in an interview with "Today" on May 11. "It is the strange thing about MS. It really is so variable, and changes. I'm feeling really great now," she said. Blair described generally feeling lighter since writing her memoir. "I'm really, really happy to be able to walk into this space of empowerment, realizing I am a calm and stable grownup," she said. "I'm OK, even though I've not always been."