Serena Williams Talks Body Confidence in British Vogue
Serena Williams Has Been Criticized For How Her Body Looks, but She's "Really Thankful" For All It's Done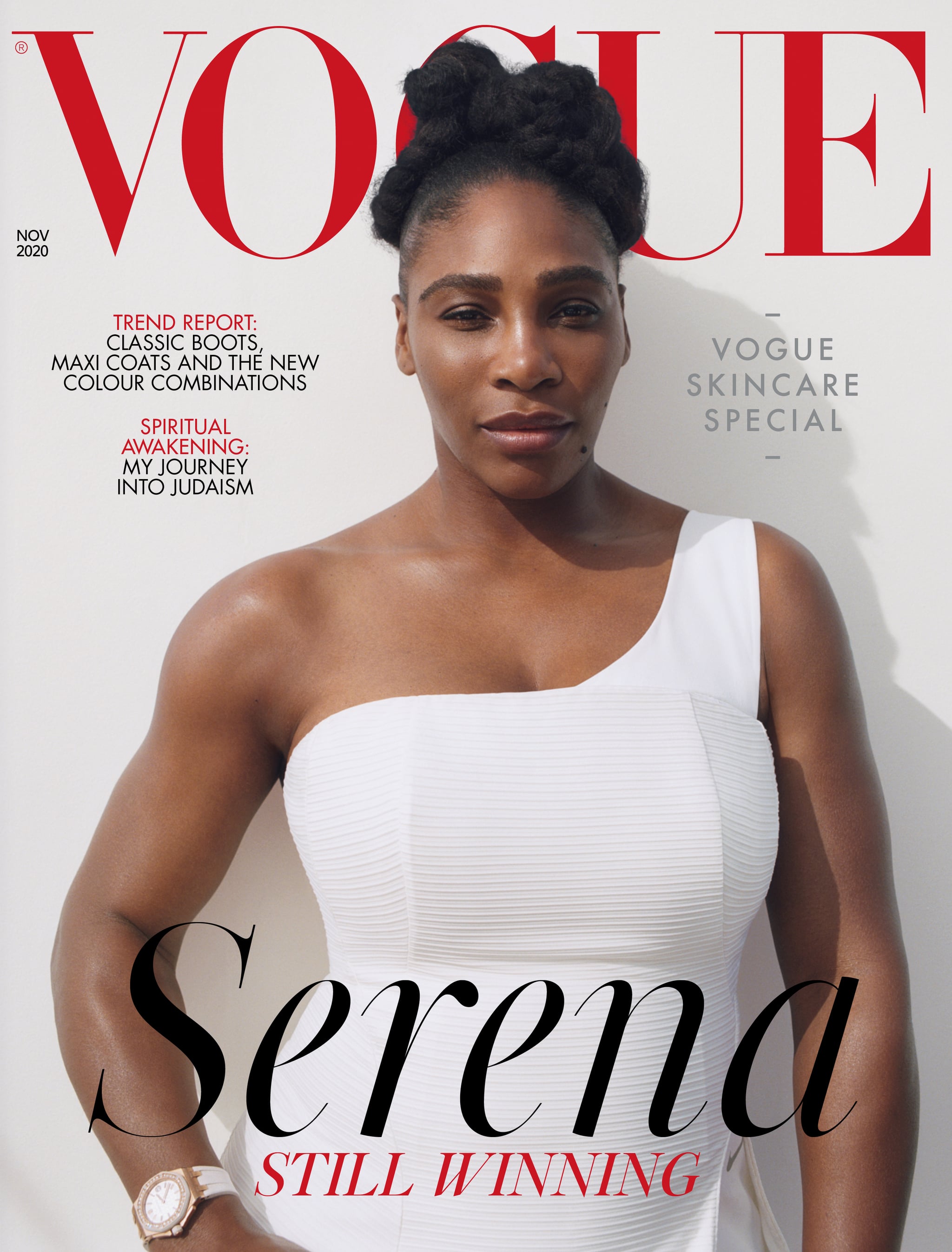 Serena Williams is arguably the greatest tennis player of all time, but her ascension to greatness wasn't easy. Along with her older sister, Venus Williams, the two had to fight for respect on and off the court. They were two Black girls from Compton, CA, and they didn't look or play anything like their competition. From their iconic hairstyles to uniforms, the Williams sisters stayed true to who they were and played the game their way.

Throughout her distinguished career, Serena has won four Olympic gold medals, 23 grand slams, 73 singles titles, and 23 doubles titles. But regardless of the accolades, she's been scrutinized, ridiculed, and body-shamed for simply being a Black woman. People have said she has "too much muscle," she's "built like a man," and worse.
In a recent interview for the November issue of British Vogue, Williams said her daughter, Olympia, renewed her appreciation for her body. "How amazing that my body has been able to give me the career that I've had, and I'm really thankful for it. I only wish I had been thankful for it sooner."

Hearing those insults over the years couldn't have been easy to ignore, but we're glad Williams is able to appreciate everything her body has done and will do instead of fixating on how it looks. Her body has allowed her to give birth, to compete at the highest level, and to set record after record and it should be celebrated for all of those things, not critiqued by the white gaze or subjected to racist, European standards of beauty.

Williams said increased visibility and representation in media has further helped her to appreciate her body. "When I was growing up, what was celebrated was different. . . . I didn't see people on TV who looked like me, who were thick. There wasn't positive body image. It was a different age," she said. Aside from her success as an athlete, by simply showing up as her authentic self and loving the skin she's in, Williams has and will forever be a role model for Black women and women of color around the world.