Sha'Carri Richardson in New Documentary, Sub Eleven Seconds
Sha'Carri Richardson's New Documentary Details Her Turbulent Breakout Year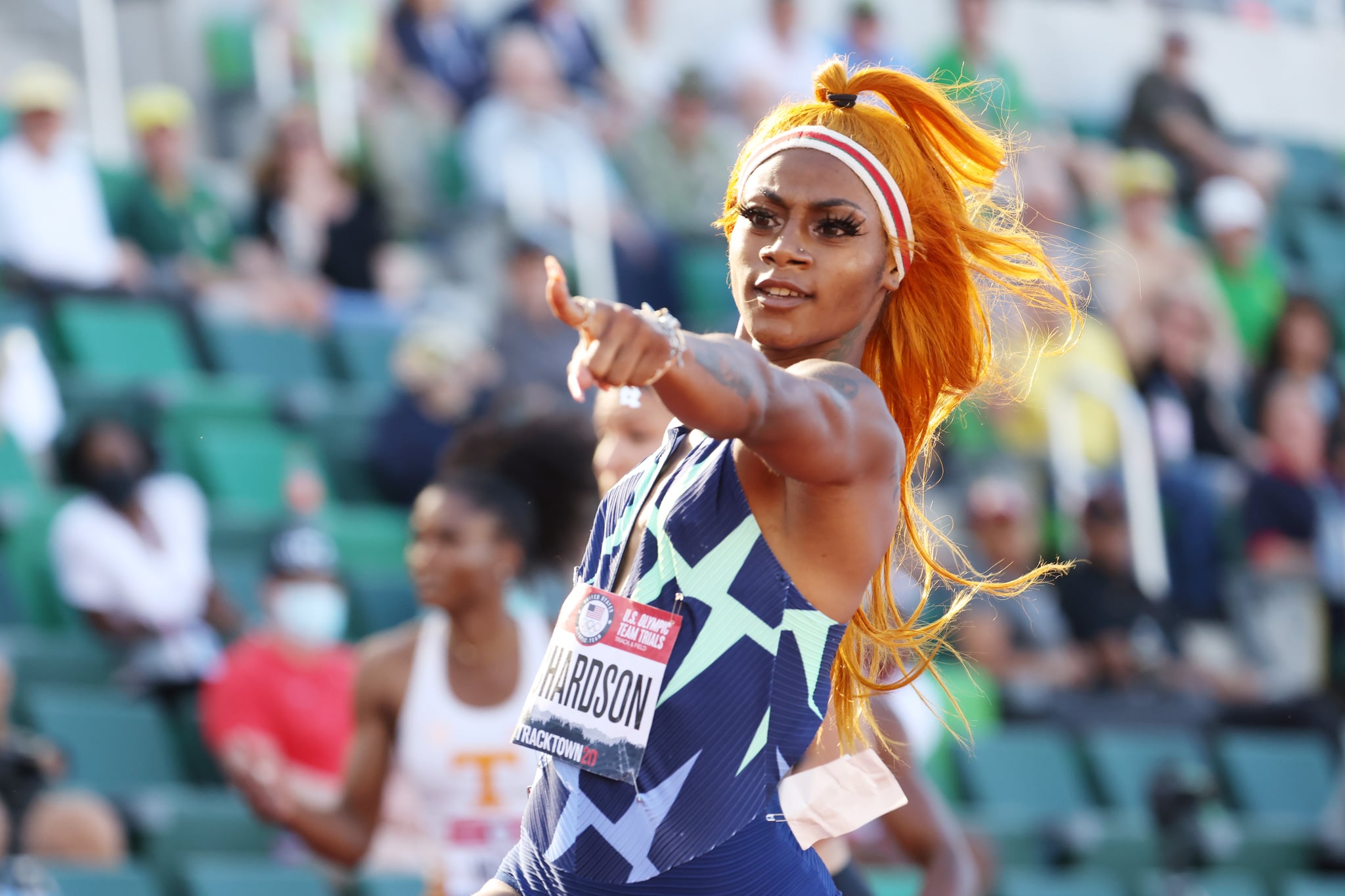 Image Source: Getty / Andy Lyons
Sprinter Sha'Carri Richardson rocketed to the top of the sports world last summer, missed the Olympics after testing positive for marijuana, and generally left us invested in her journey and fascinated by her story. In that vein, we have some good news: Richardson is the subject of Sub Eleven Seconds, a new documentary film set to premiere at the 2022 Sundance Film Festival. (The name is likely a reference to Richardson's 100-meter sprint times; her personal best is 10.72 seconds.)
Directed by Bafic with executive producer Virgil Abloh, the short film is described as a "rumination on time, loss, and hope" on the Sundance website and as a "poetic imagining" of Richardson's quest to qualify for the Olympics. "Time is my blessing and my curse," Richardson says in the trailer snippet she posted on Twitter. "On the track, I've been blessed to run fast. Off the track, time has cheated me. You don't know when something or someone will be taken from you."
Richardson could be referencing the death of her birth mother, which sent the sprinter into an "emotional panic," she told Today at the time; she used marijuana, she said, as a coping mechanism after getting the news. The positive test meant Richardson was no longer eligible to compete at the 2021 Olympics, despite winning the 100-meter sprint at the Olympic Trials in very memorable fashion. As it turned out, missing the Olympics only heightened the conversation around Richardson, who at 21 promises to be a fixture in American track and field for years to come.
As for Sub Eleven Seconds, the trailer snippet left us with some major questions, and we can guarantee we'll be watching this documentary the second it drops on streaming services. Watch the trailer for yourself below.
January 18, 2022