Why Hydroxychloroquine May Be Dangerous to COVID-19 Patients
Hydroxychloroquine Is Not Proven to Treat COVID-19, and It Has Serious Side Effects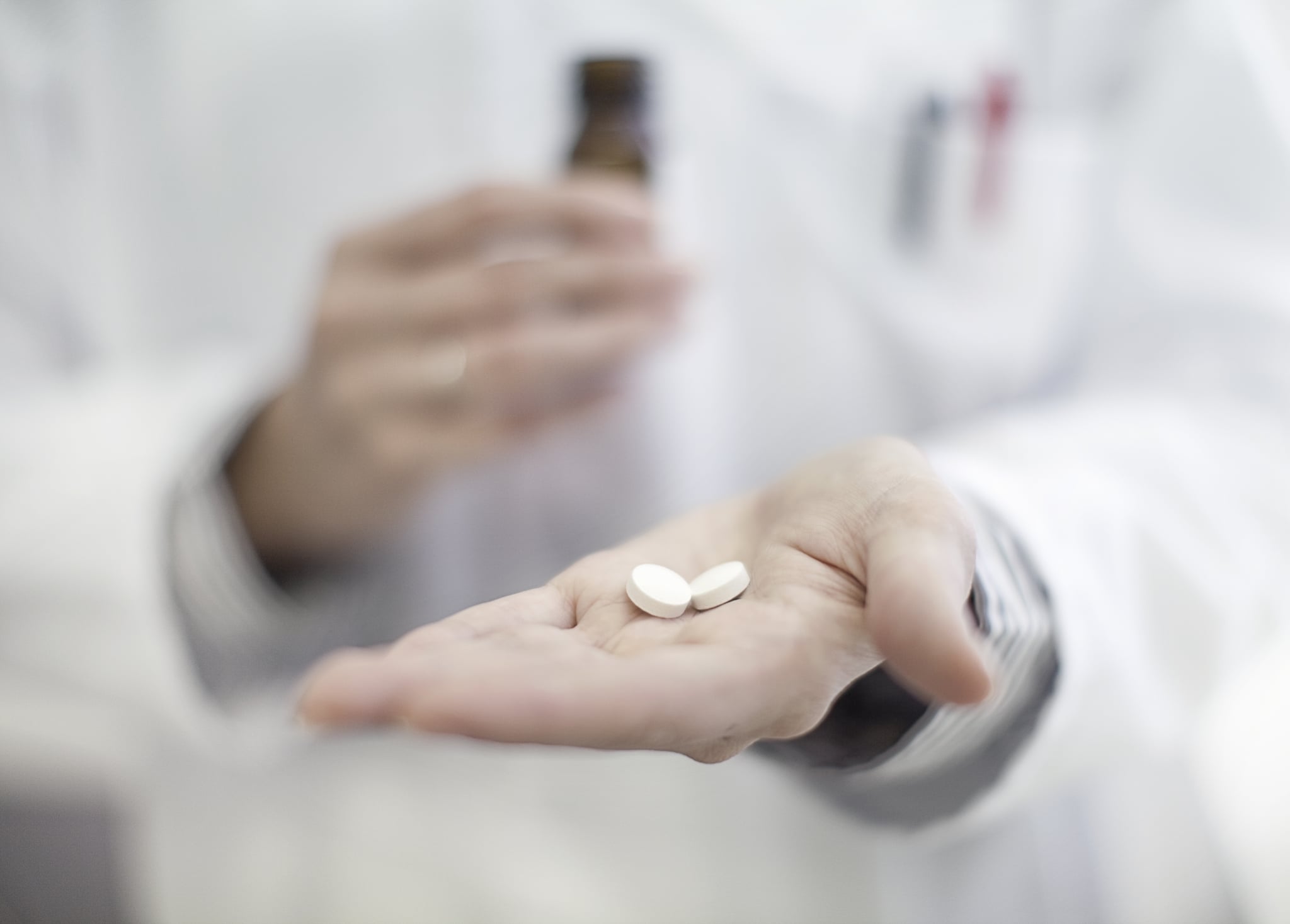 The antimalarial drug hydroxychloroquine has been promoted several times by the White House as a potential treatment for the novel coronavirus (COVID-19). Most recently, on May 18, President Donald Trump told reporters he had been taking the medication as a preventive measure. This narrative remains controversial, not only because pushing the drug for COVID-19 could lead to shortages for those who take it regularly, but also because hydroxychloroquine has been shown to have severe and even deadly side effects.
According to the Food and Drug Administration, there's no evidence yet that hydroxychloroquine is safe or effective for treating or preventing COVID-19, and use of the drug has been linked to several side effects, most notably in the heart. "Hydroxychloroquine and chloroquine can cause abnormal heart rhythms such as QT interval prolongation and a dangerously rapid heart rate called ventricular tachycardia. These risks may increase when these medicines are combined with other medicines known to prolong the QT interval, including the antibiotic azithromycin, which is also being used in some COVID-19 patients without FDA approval for this condition," the agency said in a statement. "Patients who also have other health issues such as heart and kidney disease are likely to be at increased risk of these heart problems when receiving these medicines."
The FDA's warning comes on the heels of a clinical trial in Brazil, which was intended to study the effects of the drug for treating COVID-19. As described in the Journal of the American Medical Association, researchers stopped giving higher dosages to critically ill patients when deaths began trending upward. The study authors noted that "a higher dosage of chloroquine diphosphate for 10 days was associated with more toxic effects and lethality, particularly affecting QTc interval prolongation."
Not only did the trial show severe side effects from the drug, but it was also unable to provide any evidence that this course of treatment could benefit COVID-19 patients. "The preliminary findings from the CloroCovid-19 trial suggest that higher dosage of chloroquine should not be recommended for the treatment of severe COVID-19, especially among patients also receiving azithromycin and oseltamivir, because of safety concerns regarding QTc interval prolongation and increased lethality," the study authors explained. Based on this early data, experts currently do not recommend the use of hydroxychloroquine for COVID-19, and the search for an effective treatment continues.
POPSUGAR aims to give you the most accurate and up-to-date information about the coronavirus, but details and recommendations about this pandemic may have changed since publication. For the latest information on COVID-19, please check out resources from the WHO, CDC, and local public health departments.