Listen to Spotify's Top Workout Songs of 2020
Spotify Announced the Most Popular Workout Songs of the Moment, and Yep, This Checks Out
Spotify just dropped some fitness and wellness listening data to ring in the New Year, including the top five most streamed songs of the moment, so grab your phone and get ready to update that playlist!
Just like last year, the most-played workout song is "Till I Collapse" by Eminem, followed by "I Don't Care" by Ed Sheeran and Justin Bieber. Number three is Tones and I's "Dance Monkey," then "If I Can't Have You" by Shawn Mendes. Rounding out the list is "Beautiful People" by Ed Sheeran and Khalid. Spotify grabbed the data by analyzing over 54 million workout-themed playlists.
The company also found that the most popular kind of workout playlist is for running, followed by yoga — proof that we love a chill playlist as much as a fast-paced pump-up one. Meditation playlists were on the rise as well, with streams shooting up by 113 percent over the past year. And it looks like evening was the most popular time to work out for Spotify listeners, with streams peaking between 5 and 9 p.m.
Check out more fun findings ahead, then keep reading to listen to the top five songs for yourself!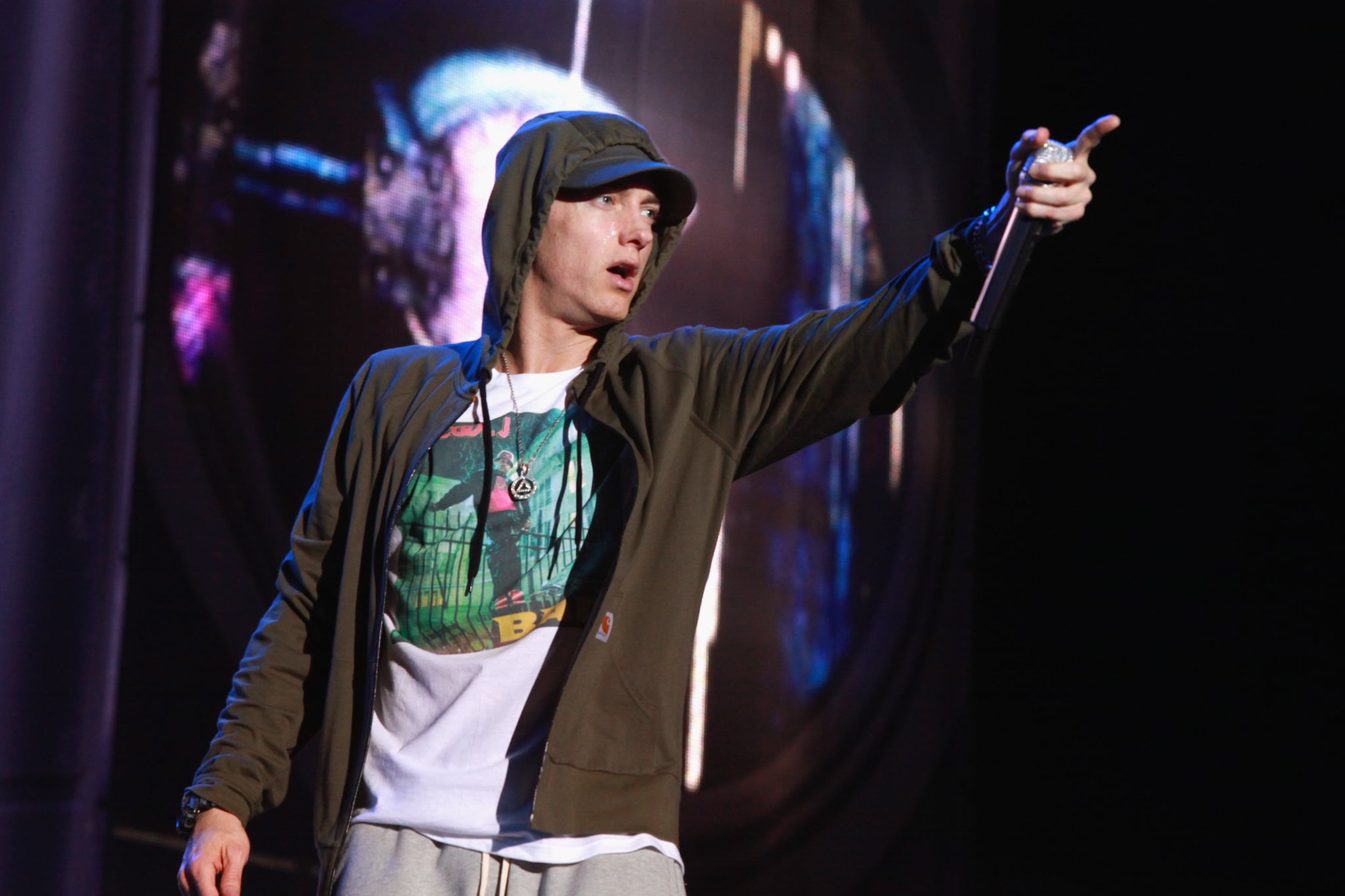 Image Source: Getty / Barry Brecheisen / Contributor