How to Make Starbucks Holiday Drinks Dairy-Free
Make Your Seasonal Starbucks Order Dairy-Free With These Simple Tips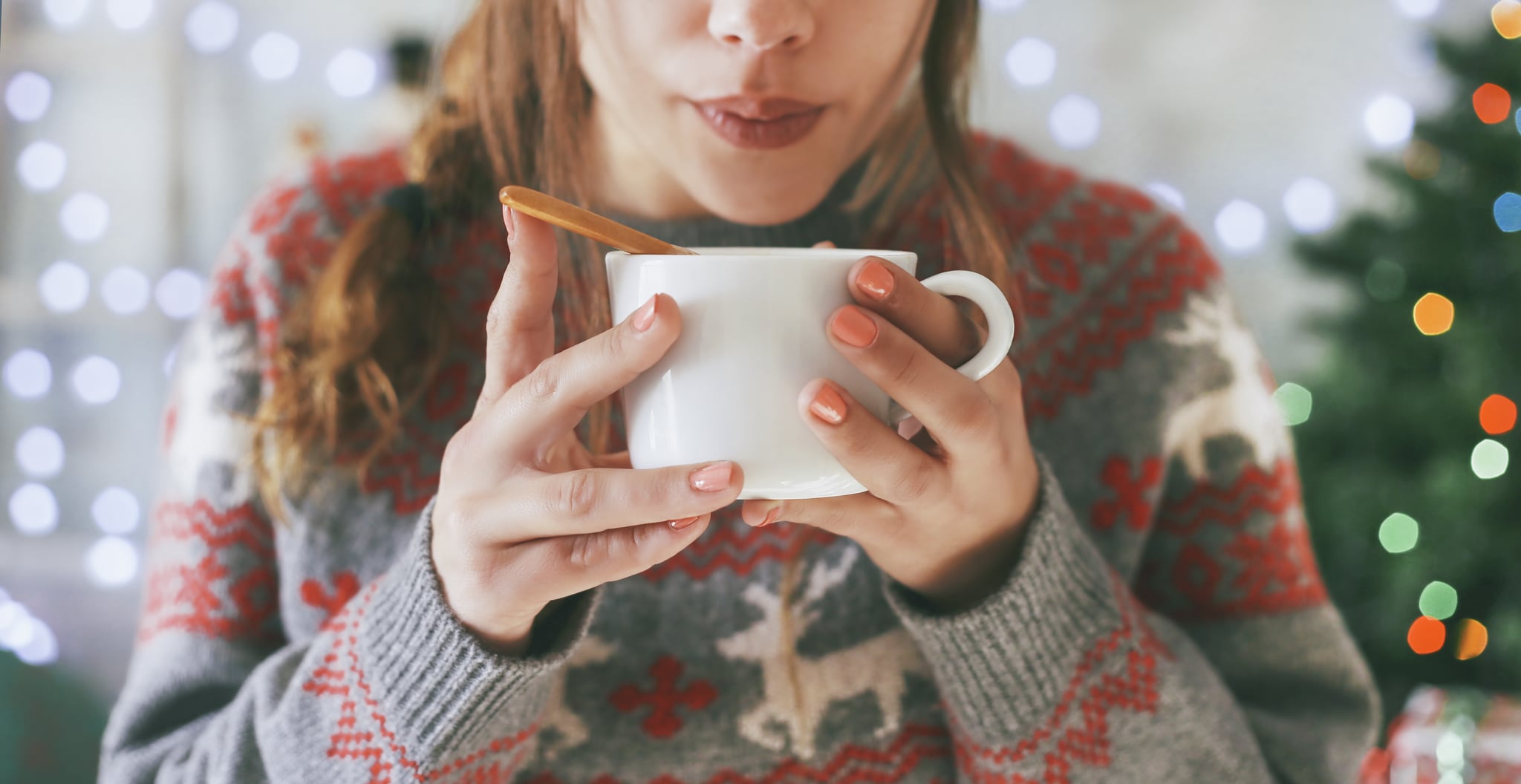 Anyone who's already got the Hallmark channel on will agree — it's never too early to get into the festive spirit, and Starbucks is right there with you. This week, the coffee chain rolled out its beloved seasonal drinks for 2020.
While the menu looks absolutely delicious, full of toasty flavors and chocolatey goodness, the dairy-heavy items may be triggering to people who are sensitive to lactose.
But that doesn't mean you can't enjoy the spirit of the season in the form of your morning cup of coffee. With just a few simple modifications, most Starbucks drinks can be made dairy-free, including a few of the holiday offerings.
Keep scrolling for instructions on how to order some of these seasonal favorites without dairy. Unfortunately, the white-chocolate-flavored products, including the Toasted White Chocolate Mocha and the Peppermint White Chocolate Mocha, cannot be ordered without dairy, as the white chocolate syrup contains milk powder. The Eggnog Latte should also be avoided, since eggnog is milk-based.
Luckily, there are still plenty of yummy drinkable treats to choose from, and if you hurry to order one from your local Starbucks today, you can get a free collectible holiday cup while supplies last. And remember, to ensure no allergy issues, be sure to confirm with your barista that no dairy is present in the drink when you order.
Peppermint Mocha
This may be the quintessential Starbucks holiday beverage. It's like drinking a cozy cup of hot chocolate, with an added jolt of espresso and a festive candy cane flavor. It can be made dairy-free with some pretty simple modifications. Just ask your barista to swap the milk for almond, coconut, or soy milk, and skip the whipped cream topping.
Peppermint Hot Chocolate
If you're not in the mood for caffeine, the Peppermint Hot Chocolate is a tasty alternative to coffee. To make it dairy-free, you just make the same modifications as you would to the mocha. Choose between almond, coconut, and soy milk, and hold the whip!
Chestnut Praline Latte
You may not have chestnuts roasting on an open fire, but this latte will put you in the holiday spirit nonetheless. As with the Peppermint Mocha, all you have to do to make this drink dairy-free is switch to almond, coconut, or soy milk, and ask for no whipped cream. This is available iced, as well.
Cinnamon Dolce Latte
Though the Cinnamon Dolce Latte is not technically a seasonal beverage, it is warm and spiced, which is exactly what we want out of our coffee during the winter. Take your pick of almond, coconut, or soy milk and definitely skip the cinnamon dolce topping — it contains whipped cream and extractives of butter. This is also available iced.
Pumpkin Spice Latte
First of all, please note that the actual Pumpkin Spice Latte menu item cannot be ordered dairy-free. Like with white chocolate mochas, the pumpkin spice syrup already contains milk powder. However, you can get close to the fall favorite by ordering a Vanilla Latte with the milk substitute of your choice and adding the pumpkin spice topping. The pumpkin flavor may not be as strong as you'd like, but the vanilla syrup will bring the sweetness.
Click here for more health and wellness stories, tips, and news.