Sue Bird Talks About the 2020 Tokyo Olympics
Basketball Superstar Veteran Sue Bird Talks Looking Ahead to Gold at Tokyo 2020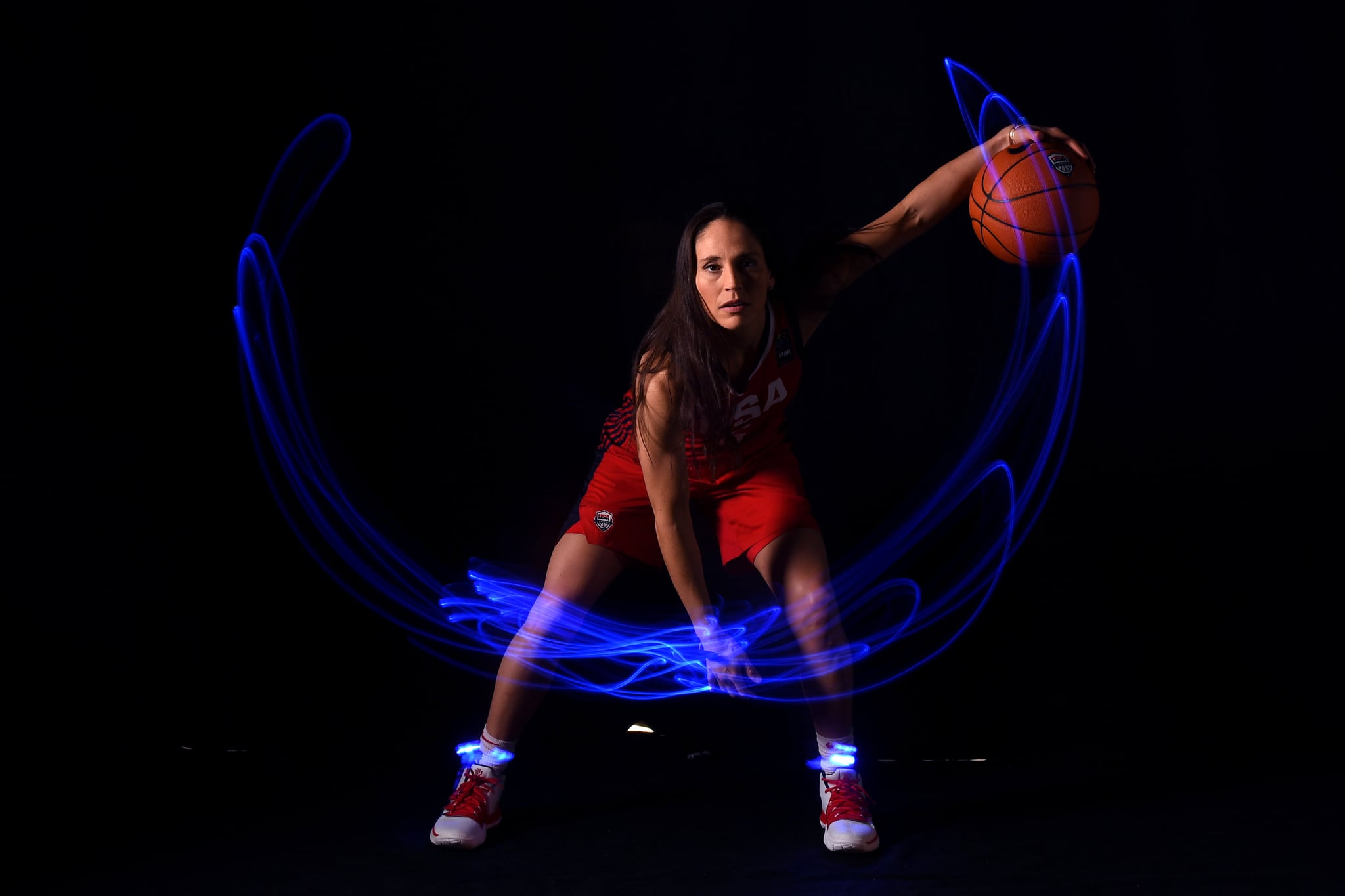 Given that Sue Bird is the most decorated FIBA World Cup athlete in history, and she's been to almost as many Olympics as there are fingers on her hand, she knows a thing or two about pressure. Sue's professional basketball career, spanning close to two decades now, has taught her how to keep her cool. "Do I have moments where I don't? Yes," the 39-year-old Seattle Storm guard told POPSUGAR. "But for the most part, I'm able to stay calm and still perform even when the pressure's on."
Sue has seen this temperament carry over into her everyday life. "Maybe there's difficult times, not just for myself, but maybe a family member or a friend. I'm able to be calm in those scenarios." That ability to thrive under stress has always been inside her, she said.
Gearing up for Tokyo 2020, the US women's national basketball team, led by veterans like Sue and Diana Taurasi, is set to compete in the Olympic Qualifying tournament taking place Feb. 6 through 9 in Serbia. The team already has an Olympic berth because of its 2018 FIBA World Cup win, but playing together to determine the right roster chosen out of this pool of women, Sue said, is the best possible scenario. That roster will come out sometime this Spring.
"What we've decided to do, or what USA basketball decided to do, was use it as an opportunity to train both with previous Olympians, those who have been there," Sue said, "but also get a good mix of players where it's their first time, players where they're truly fighting to get on the team." For those younger or less experienced athletes, it's good to throw them in the fire, she explained, because that's how it is at the Olympics. It's an effective way to see if they can handle the heat.
For those would-be first-time Olympians on the national basketball team, Sue wants to remind them that they were selected for a reason. "The strength of our team is actually our depth and our talent," she said, so those first-timers shouldn't forget that and, at the same time, should remember to carry their weight. Off the court, she added, you should enjoy the experience. As someone who was lucky enough to take part in four Olympic Games — and win team gold all four times — she knows the importance of soaking in those special moments. (Not to mention, Sue is dating a fellow Olympian, soccer star Megan Rapinoe.)
Sue missed most of last season due to knee surgery but says she's completely healthy and is using this training time with the national team to condition more and get sharper ahead of the first half of the WNBA season and the Olympic Games this Summer. (Note: there's a break for about a month while those national team members are overseas). She'll also be focusing on recovery days. "Recovery is just as important as the workout day," she added.
Another gold in Tokyo for these women would tie the men's Olympic winning streak of seven — the women have been undefeated since 1996. Just like she's learned to do throughout her career, Sue says the key is keeping it simple. It's all hard work, but they shouldn't get ahead of themselves. "The way we got here, the way we got to this place where we have six in a row, where Diana and I have four in a row, it wasn't because we sat around and talked about trying to do that," Sue said. "We took it one game at a time, took it one moment at a time, and went out there and won."
To learn more, visit teamusa.org. The Tokyo Olympics begin July 24 on NBC.