Sunbeam Heated Back Wrap Review
This Heating Pad Soothes My Lower-Back Pain — and Stays in Place While I'm Using It
As POPSUGAR editors, we independently select and write about stuff we love and think you'll like too. If you buy a product we have recommended, we may receive affiliate commission, which in turn supports our work.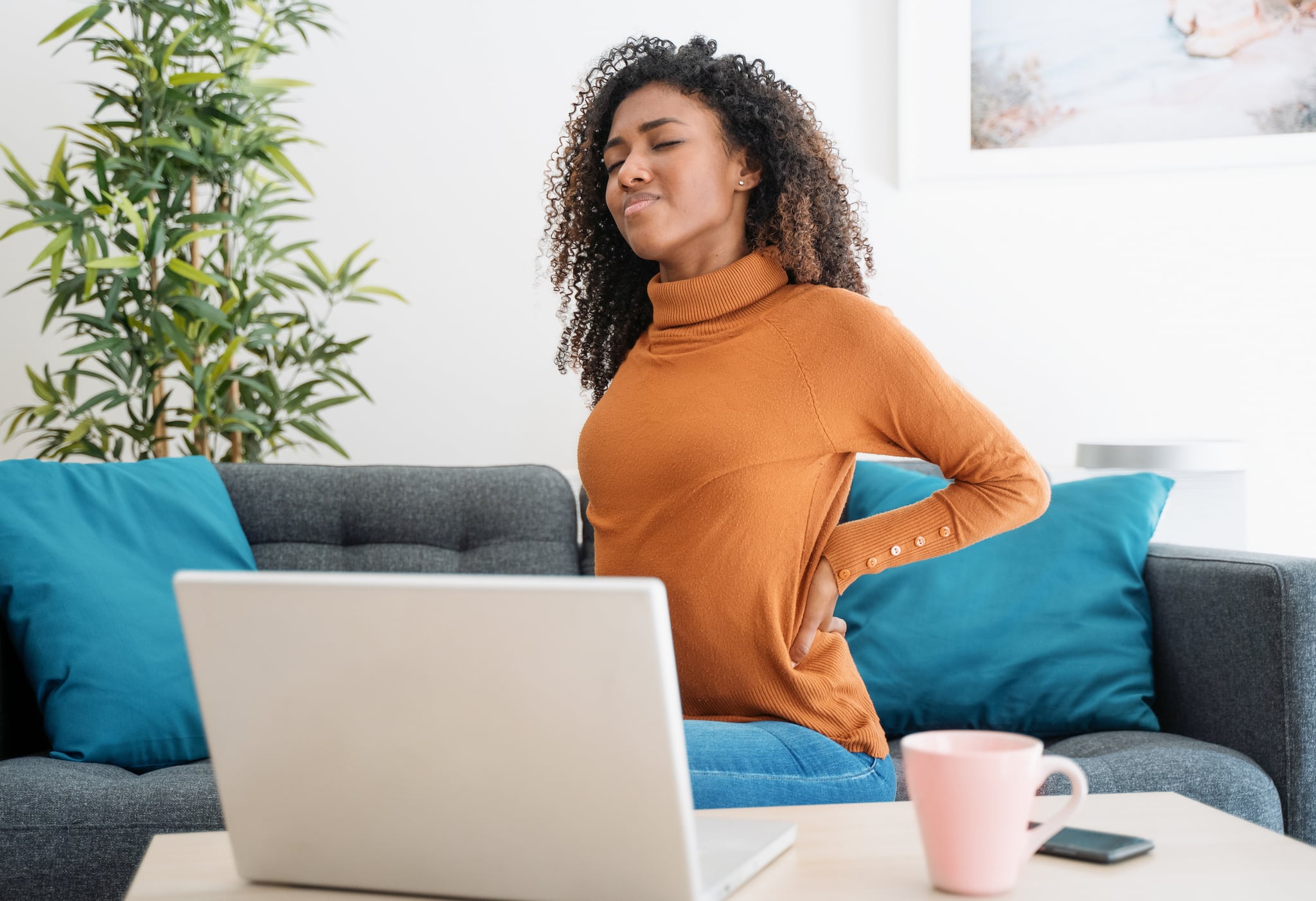 I'm not totally shocked that I'm struggling with lower-back pain right now. My work-from-home ergonomics need serious adjustments, and I haven't quite perfected my indoor-cycling bike setup (I'm definitely reaching too far forward). Regardless of the origins of my aches, I'm happy to report I've found some relief with the Sunbeam Heated Back Wrap ($35).
Prior to using the back wrap, my soothing solutions were mediocre at best. I'd attempt to prop my tiny, portable microwavable heating pad against a pillow on my couch, and then I'd lean back on the pillow so the heat would hit my sore spot. This would work for approximately 60 seconds before the portable heating pad (which is much better suited for period cramps) slumped over, totally missing the area of discomfort.
What I love about the Sunbeam Heated Back Wrap is that it's specifically designed to provide back-pain relief thanks to its flexible design and large surface area that wraps around and contours to the shape of the back.
Perhaps even more appealing, the heating pad has a stretchy waist belt with Velcro that sticks together in the front, so it actually stays in place — meaning you won't have to adjust the pad every single time you move. I'm fairly fidgety, so this is key.
Wrapped in a soft and cozy fleece cover, it has four different settings — warm, low, medium, and high. On top of dealing with back pain, I'm always cold, so the high setting keeps me nice and toasty (especially as the temperature drops).
The heating pad also has a nine-foot cord, as well as an auto-off feature that turns off the heat after two hours — which is superimportant if you're one to doze on the couch.
In the event that I tweak my back again (hopefully not by hunching), I'm glad I have this wrap tucked away in my drawer.
Click here for more health and wellness stories, tips, and news.
Image Source: Getty Images / tommaso79