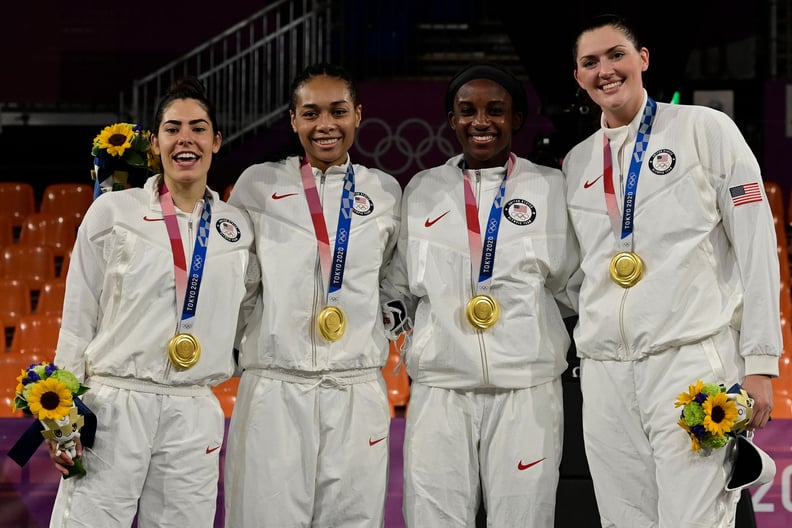 3x3 basketball made its Olympic debut at the 2021 Games in Tokyo, and Team USA came out victorious. According to NPR, 3x3 basketball is meant to "evoke the fun, upbeat vibe of a street pickup match." 3x3 basketball is more fast-paced than a regular basketball game; each game is just one 10-minute period and is played on a half court with one hoop. Whoever scores the most points after the 10 minutes is up or gets to 21 points (whichever comes first), wins.
On July 28, Team USA beat the ROC in the gold medal game 18 to 15. The four players on the US women's team are Stefanie Dolson, Allisha Gray, Kelsey Plum, and Jackie Young, who all made history by taking home the first Olympic medal in 3x3 basketball.
Scroll through to see photos from the intense game and victory ceremony. Congrats to Team USA!