Venus Williams x Stitch Fix: Goodbye Gymtimidation Tips
Venus Williams and Stitch Fix Team Up For an Empowering Fitness Campaign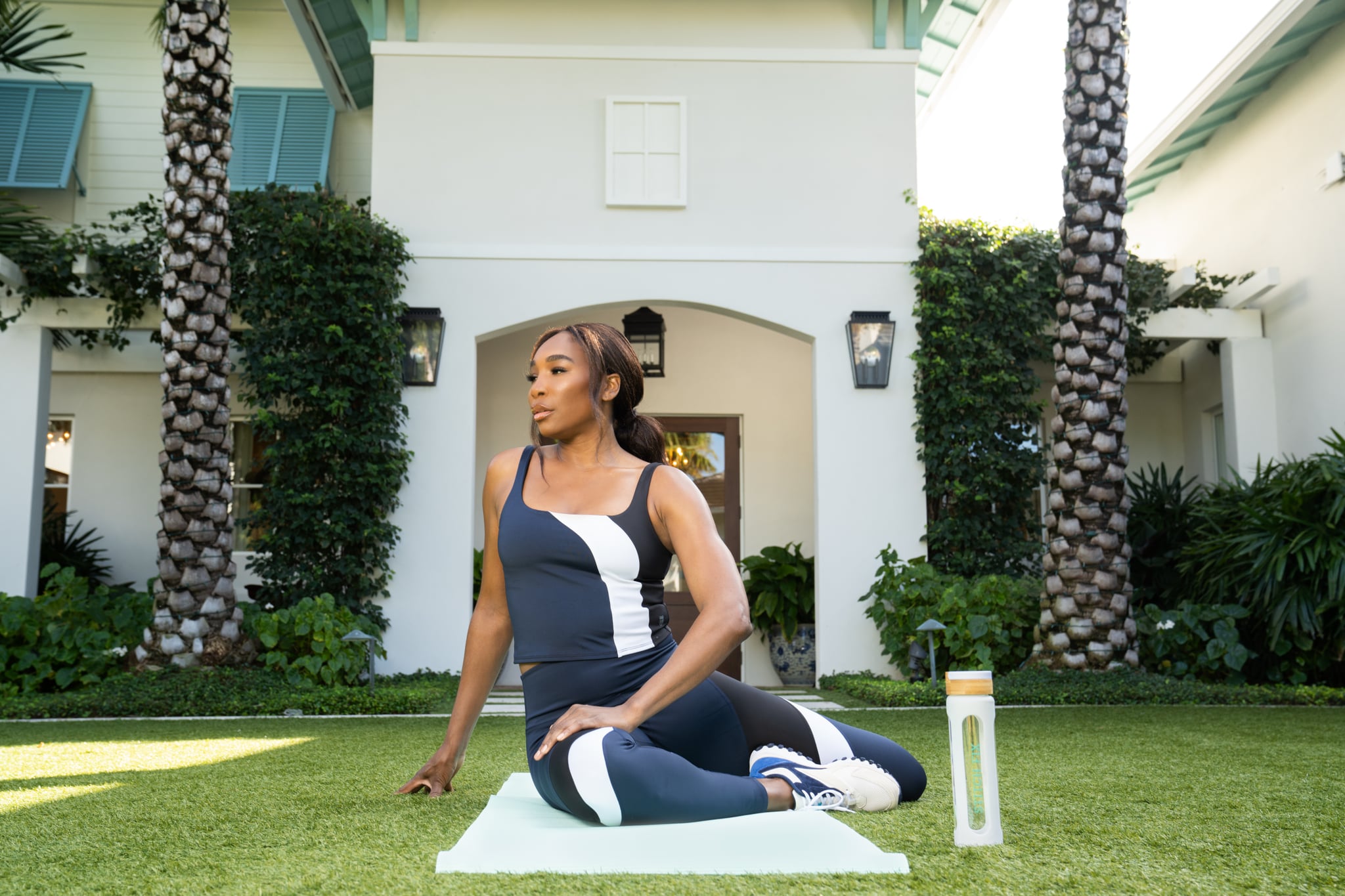 Knowing how nerve-wracking beginning a workout routine can be, curated clothing brand Stitch Fix and tennis legend Venus Williams have announced the "Goodbye Gymtimidation" campaign. The phrase "gymtimidation" — a combination of gym and intimidation — describes feelings of fearfulness and anxiety around entering a gym. The company says gymtimidation affects women more than men — including Williams, who's experienced it herself — and hinders them from reaching their fitness and wellness goals. This combined effort offers encouragement to those who are anxious about starting their fitness journey through confidence-building tips from Williams and stylish activewear from Stitch Fix.
The clothing company currently offers activewear in sizes XXS-3X from over 30 brands and says to stay tuned for updates regarding EleVen, Williams's activewear brand, coming later this year. You can shop for workout pieces on Stitch Fix through a scheduled delivery service or through a personalized store after taking your own style quiz.
Whether you're looking to start using your at-home gym or join a public one nearby, initiating a steady exercise routine can be daunting. Ahead are some of Williams's personal tips, provided by Venus Williams via Stitch Fix, to say goodbye to gymtimidation.
Venus Williams's Motivational Tips For Starting a Wellness Journey
Develop a Routine: "I encourage everyone to develop their own
personal routine to get in the right headspace. It's important to feel good in order to perform your best, so do whatever works for you and commit to it." Williams also mentioned that she uses deep breathing to keep herself present.
Wear an Outfit That Makes You Feel Confident: Williams advised that people wear activewear that makes them feel their best. "Feeling confident in my workout outfit is a huge priority for me. I always perform my best when I feel my best, and hey, there's nothing wrong with looking good at the gym!"
Get in the Zone: "Sometimes getting in the zone can be as simple as listening to the right song on my way to the gym." Williams shared her personal favorite workout jams here.
Set Your Intention: Williams advised setting an intention that reminds you that you're working out for you. ". . . I like to take the time to set my intention and remind myself that I'm doing this for my body and my mental well-being."
Image Source: Courtesy of Stich Fix and Venus Williams / Craig Ambrosio