You've Seen All the Beachbody Success Stories, Here's How to Get Started on Your Own Plan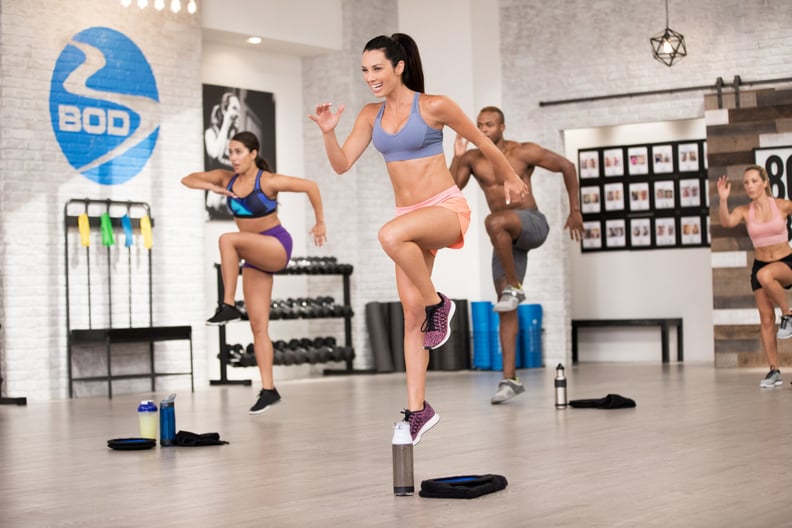 Beachbody
Beachbody
If you're into any type of workout or weight-loss program, chances are at some point or another, you've stumbled across Beachbody. While the company is known for putting out programs like P90x and 21 Day Fix, as well as nutritional products like its Shakeology brand, Beachbody is more than that. It combines fitness, nutrition, and support, for a trifecta of tools that can help you lead a healthy lifestyle.
Cofounders Carl Daikeler and Jon Congdon started Beachbody in 1998 with big dreams and one mission: to help people achieve their goals and enjoy healthy, fulfilling lives.
Now, the brand has grown across multiple channels in the fitness, nutrition, and support sectors. It's found OnDemand so that people can follow the workouts in their own time in their arena of choice, programs come with a nutritional guide to help achieve success, and the programs include Beachbody coaches and a community website that can help answer questions and provide support when you just can't get back on track.
Looking to try Beachbody? Here's everything you need to know about the program.
How It Works
You select your program from one of 40 programs designed to get you results. Then, you access and use the meal plans associated with that program. Members have streaming access to more than 600 workouts, accountability tools, trainer tips, meal plans, and more. Plus, you get clean-eating solutions from Beachbody OnDemand's exclusive cooking show, FIXATE.
It Has Well-Known Trainers
Beachbody works with a number of trainers who have been lauded throughout the workout circuit for some of their tactics. Some of the best-known Beachbody trainers include Shaun T., Tony Horton, Autumn Calabrese, Chalene Johnson, Joel Freeman, and Jericho McMatthews.
It Has Lots of Program Options
Beachbody isn't just one program — it's a bunch of programs that are under one umbrella. This works because you are able to get the nutritional and community aspects of Beachbody while picking an exercise program that works the best for you. Some of the most popular programs include the 21 Day Fix, Insanity, and P90X, while other programs, like 80 Day Obsession and Focus T25, are also available. This encourages people to stay committed and try out other programs, too.
It Is Constantly Evolving
After realizing there was a need for a sole nutritional component, the brand is launching 2B Mindset in May, its first nutrition-only program, featuring registered dietitian Ilana Muhlstein. Muhlstein herself lost more than 100 pounds and is now working with Beachbody to help those people who are putting a focus on healthy living or weight-loss through nutrition. The program, she said, is a healthy approach to eating that lets you feel full and satisfied while arming you with proven strategies that will help you coexist with food in real-world situations, satisfy cravings, and anticipate setbacks before they happen — so you can win the weight-loss struggle every single time.
Gyms Turn to It, Too
Beachbody Live is Beachbody's division of live workouts that are taught to trainers around the country to be taught in gyms nationwide, said Liz Zarins, public relations representative for Beachbody. It takes top performing programs, such as Piyo, P90X, Insanity, and Core De Force, and teaches them in gyms around the country. It distributes new formats bimonthly to trainers.
Looking to get started on your own Beachbody journey? Visit the Beachbody website to pick your program. Pricing varies and starts at $99 for a 12-month membership, which comes with a 30-day money back guarantee. But, for $160, you can get a 12-month membership along with a 30-day supply of Shakeology and the portion fix container system. This selection also comes with a 30-day money back guarantee.