I've Been Intermittent Fasting For Over a Year, and This Is What I Eat in a Day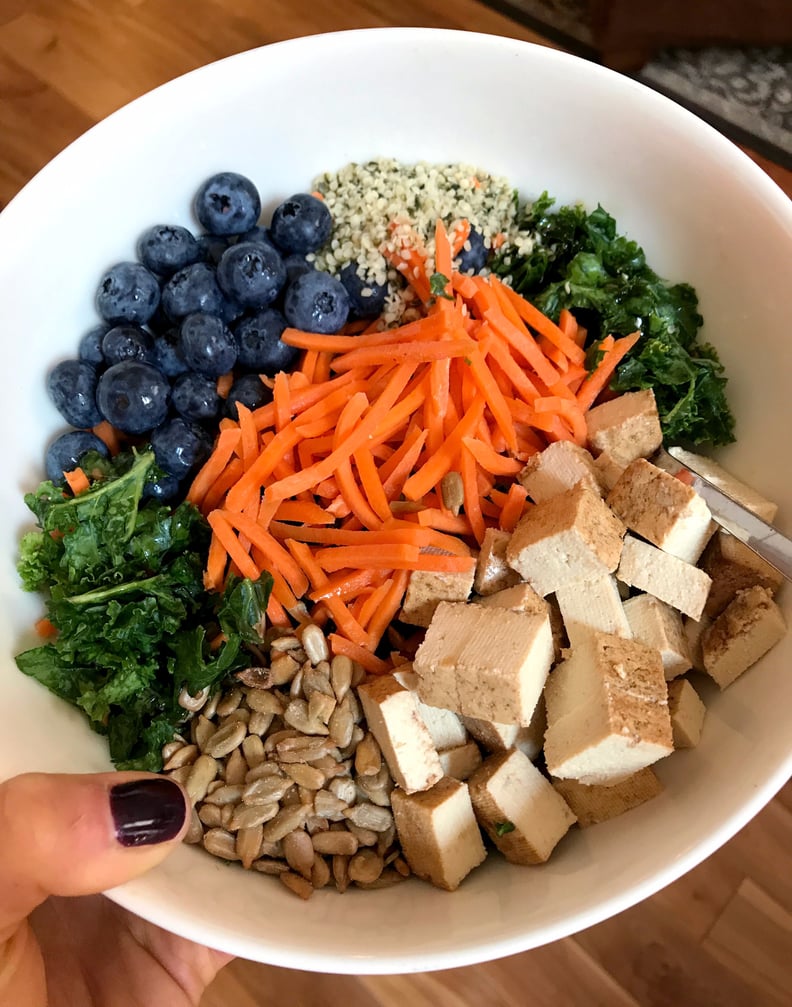 POPSUGAR Photography | Jenny Sugar
POPSUGAR Photography | Jenny Sugar
So I've fine-tuned my eating schedule. I've tried the Warrior Diet, eating only four hours a day, and I've also tried shifting my eating window and skipping dinner instead of breakfast. After almost nine months of intermittent fasting, I've discovered that eating from noon until 6:30 or 7 p.m. works best for me. I usually eat lunch, a snack, dinner, and sometimes a snack or dessert after dinner. Here's an example of what I eat in a day.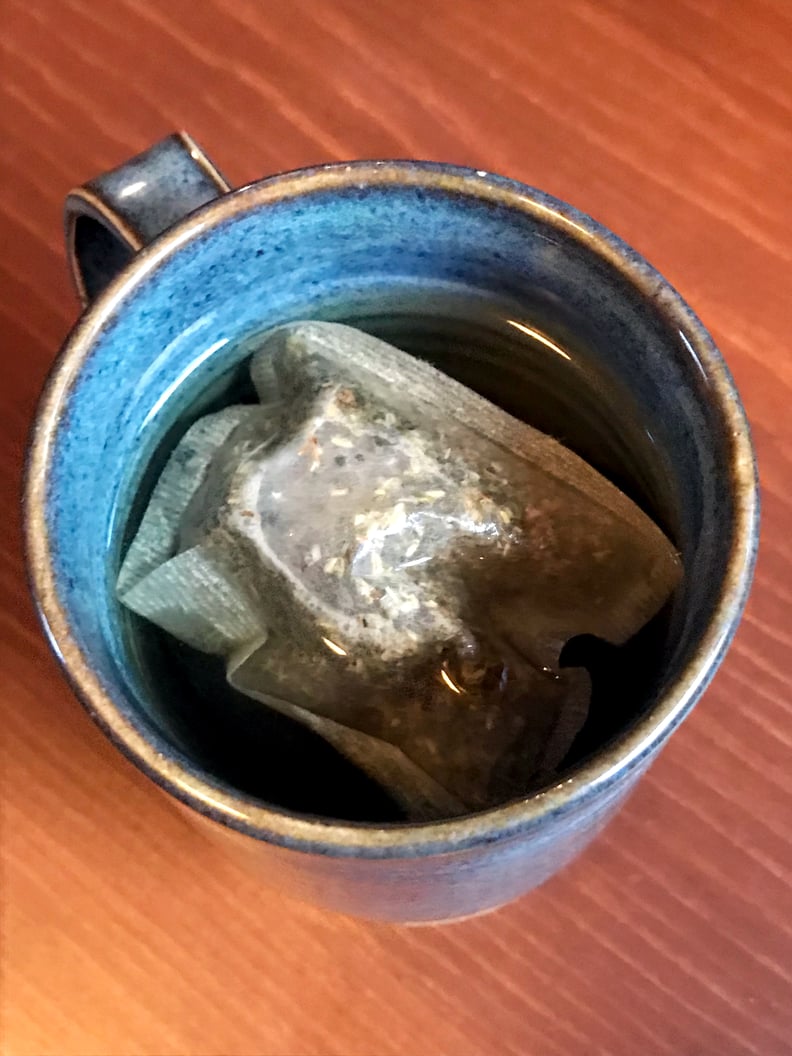 9:30 a.m. — Peppermint Tea
In the morning while I'm fasting, I drink a ton of water and a cup of hot ginger or peppermint tea. A couple times a week I may drink a cup of chai green tea or black coffee with a splash of unsweetened cashew milk.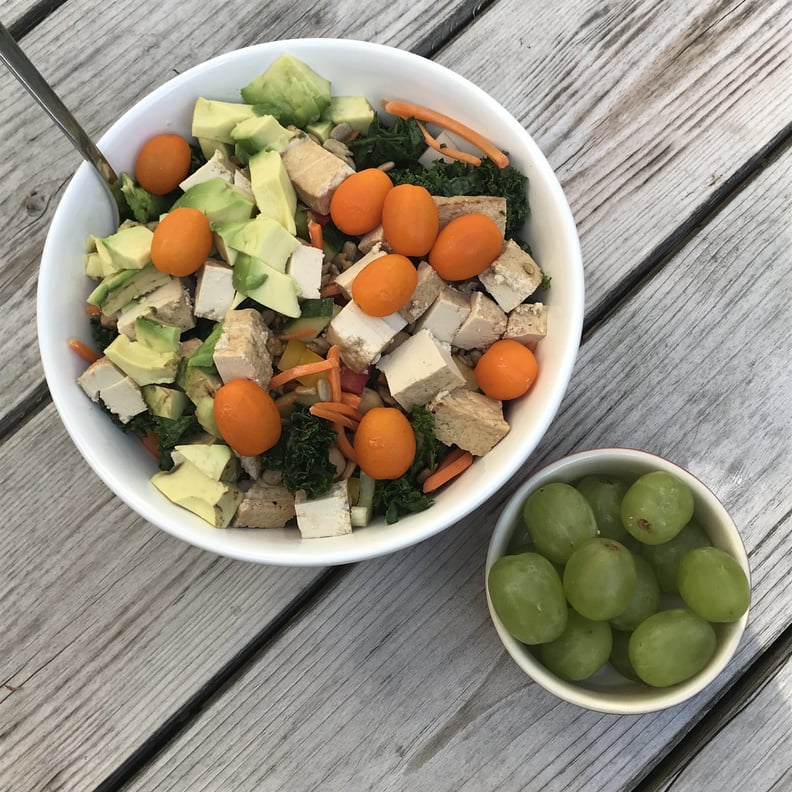 12:30 p.m. — Kale and Tofu Salad and Grapes
Between noon and 1 p.m. I have my first meal. It's usually an enormous kale salad complete with baked marinated tofu (I love Trader Joe's Organic Teriyaki Baked Tofu), chickpeas, carrots, peppers, cucumbers, celery, sun gold tomatoes, avocado, and salted sunflower seeds or hemp hearts.
Sometimes I put fruit like grapes, strawberries, or blueberries in the salad, and sometimes I eat my fruit before or after my salad. I eat this meal pretty slowly, taking about 45 minutes to enjoy it.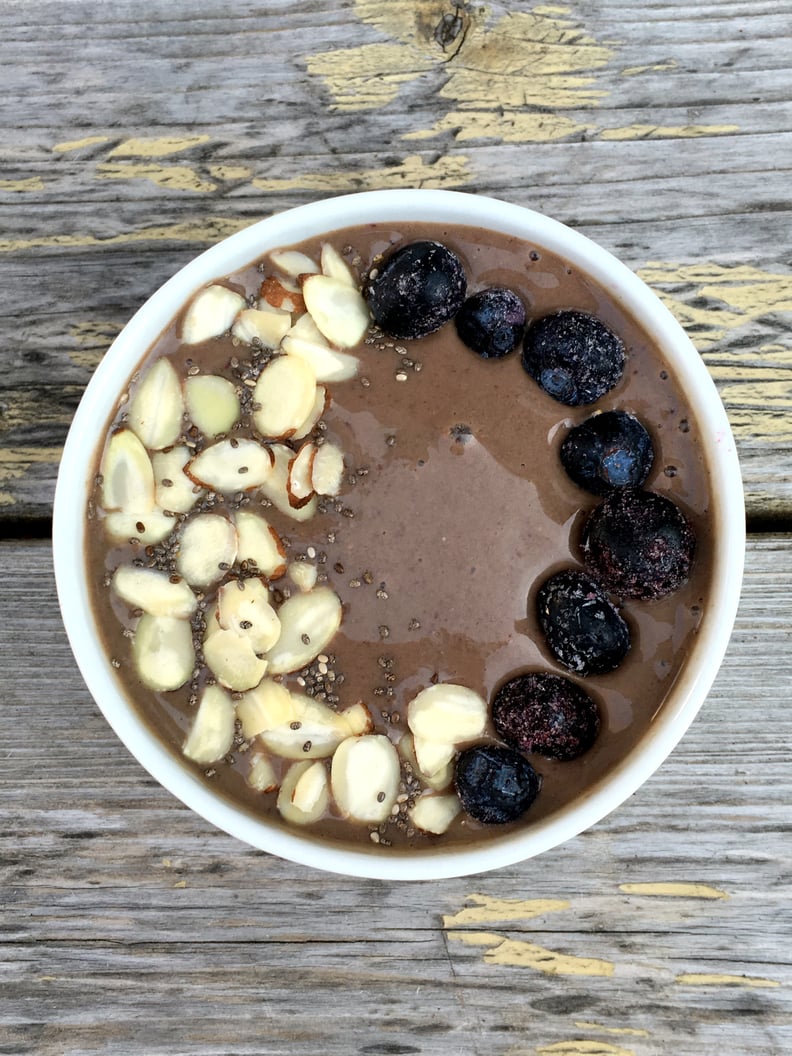 3:30 p.m. — Protein Smoothie Bowl With Blueberries and Sliced Almonds
Between 3 and 4 p.m., I have a little something, because if I don't, I'm famished by 4:30 and end up overeating at dinner. I like to use this time to fill up on protein. If I don't eat enough protein, the next day I feel hungry way before noon.
I go for a small protein smoothie with a handful of almonds, or if I have more time, a smoothie bowl. If I'm on-the-go, I go for a homemade vegan protein bar. This is definitely a snack, not a meal. Because if I eat too much, I'm not hungry for dinner, yet I eat it anyway and end up feeling stuffed and bloated.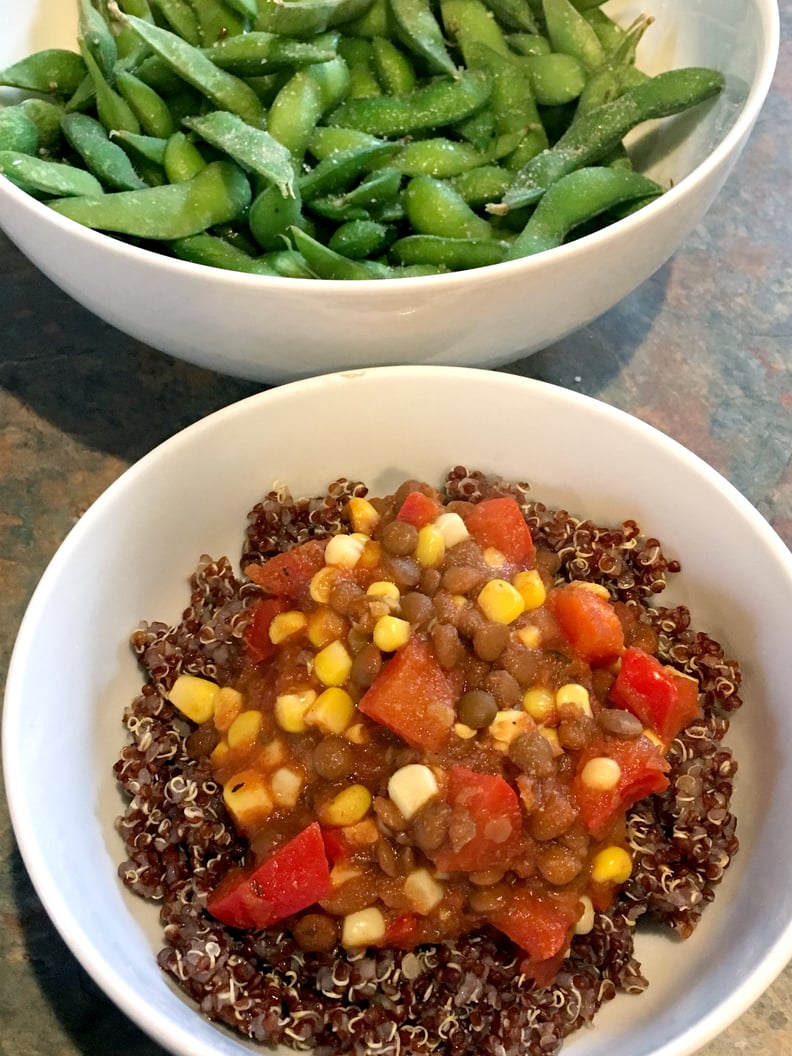 5:30 p.m. — Lentils With Quinoa and Edamame
Between 5 and 6:30 p.m. is family dinner time! This is another opportunity to load up on protein, complex carbs, and veggies. Lentils with quinoa and edamame is a weekly meal — I eat a lot of beans and whole grains. Chickpea curry with rice, roasted tofu with sweet potato and red pepper, high-protein veggie burgers, and tofu lasagna are also on the dinner menu.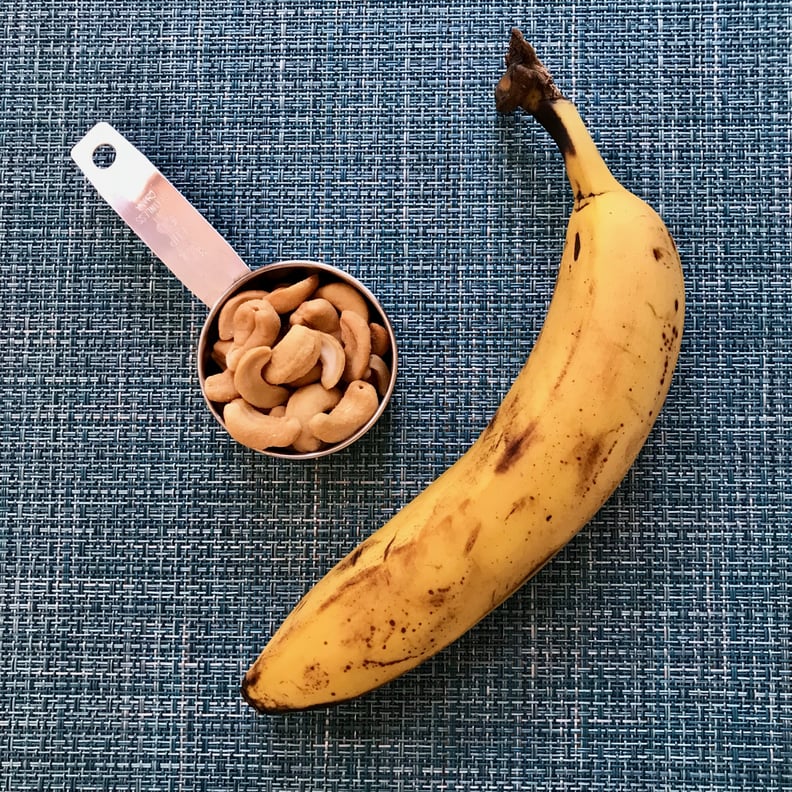 7:00 p.m. — Banana and Cashews
If I'm particularly hungry on a certain day because of a grueling workout, PMS, or because I ate dinner on the earlier side, I go for a little fruit with a quarter cup of nuts. OK, sometimes that fruit and nuts looks like a bowl of So Delicious Cashew Milk ice cream or a homemade vegan brownie (or both!). I aim to fuel my body with healthy foods most of the time, but I also enjoy treats because they make me happy.