Trader Joe's Hi-Protein Veggie Burger Review
What Has 26 Grams of Protein?! Trader Joe's New Veggie Burger
I'm just going to carry a box of these Trader Joe's Hi-Protein Veggie Burgers in my purse. That way, anytime someone asks me, "How do you get enough protein if you don't eat meat?" (for the gazillionth time), I'll just whip out these bad boys.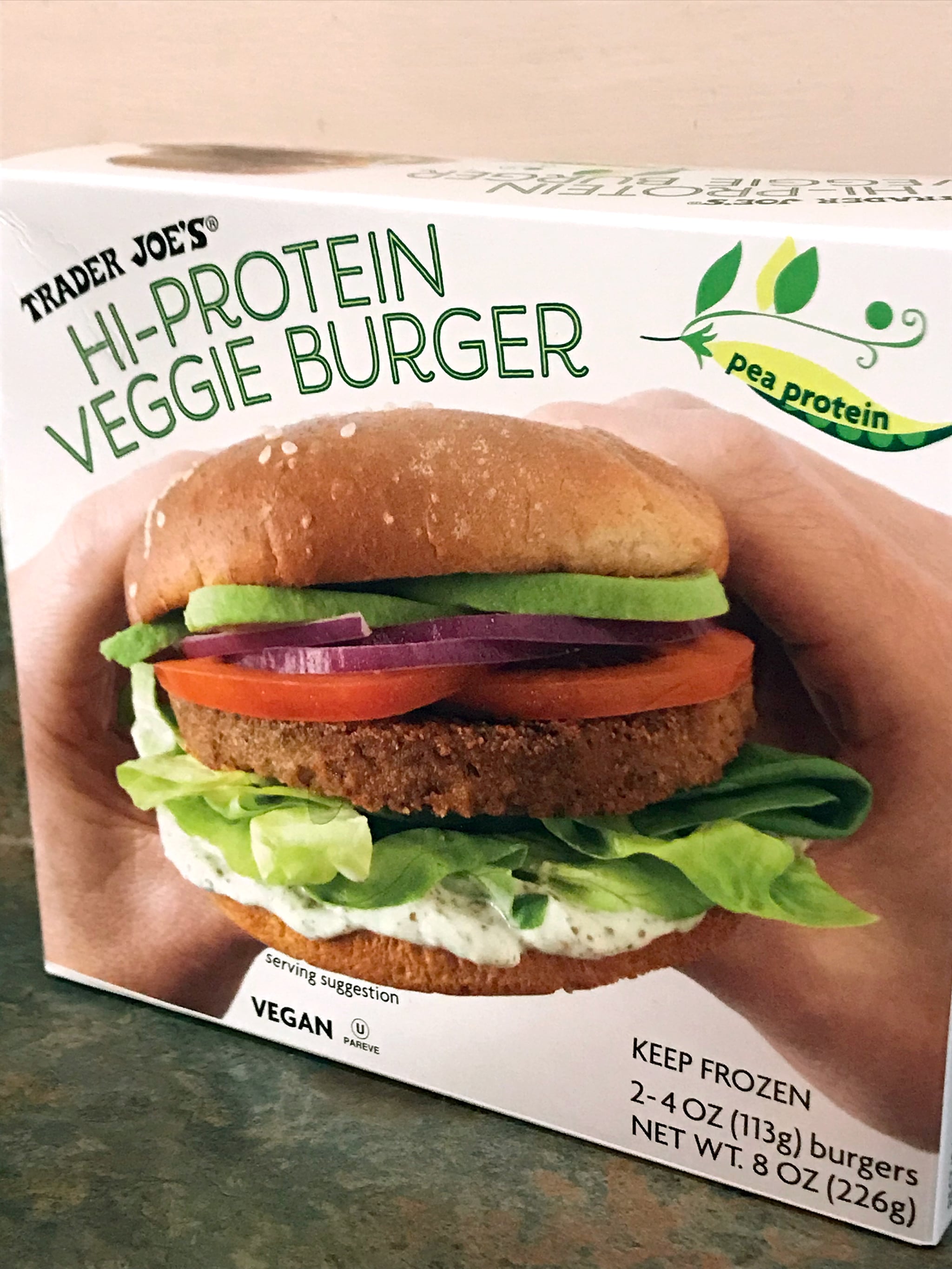 This new veggie burger has 26 grams of protein! In one 260-calorie patty! Plus it's vegan and low in carbs — just 12 grams! One patty also offers 40 percent of your daily iron, which is the second question I get asked.
Made from pea protein and black beans, these veggie burgers are not only an easy way to get a hefty dose of protein, but they also taste great. They're not super flavorful, so you might want to add spices, sauce, or Trader Joe's vegan pesto.
For $3.49, you get two individually wrapped patties. That's such a steal considering the only other high-protein vegan veggie burger I've ever found, the frozen Beyond Beef Beast Burgers with 23 grams of protein, cost $4.99 for a two-pack.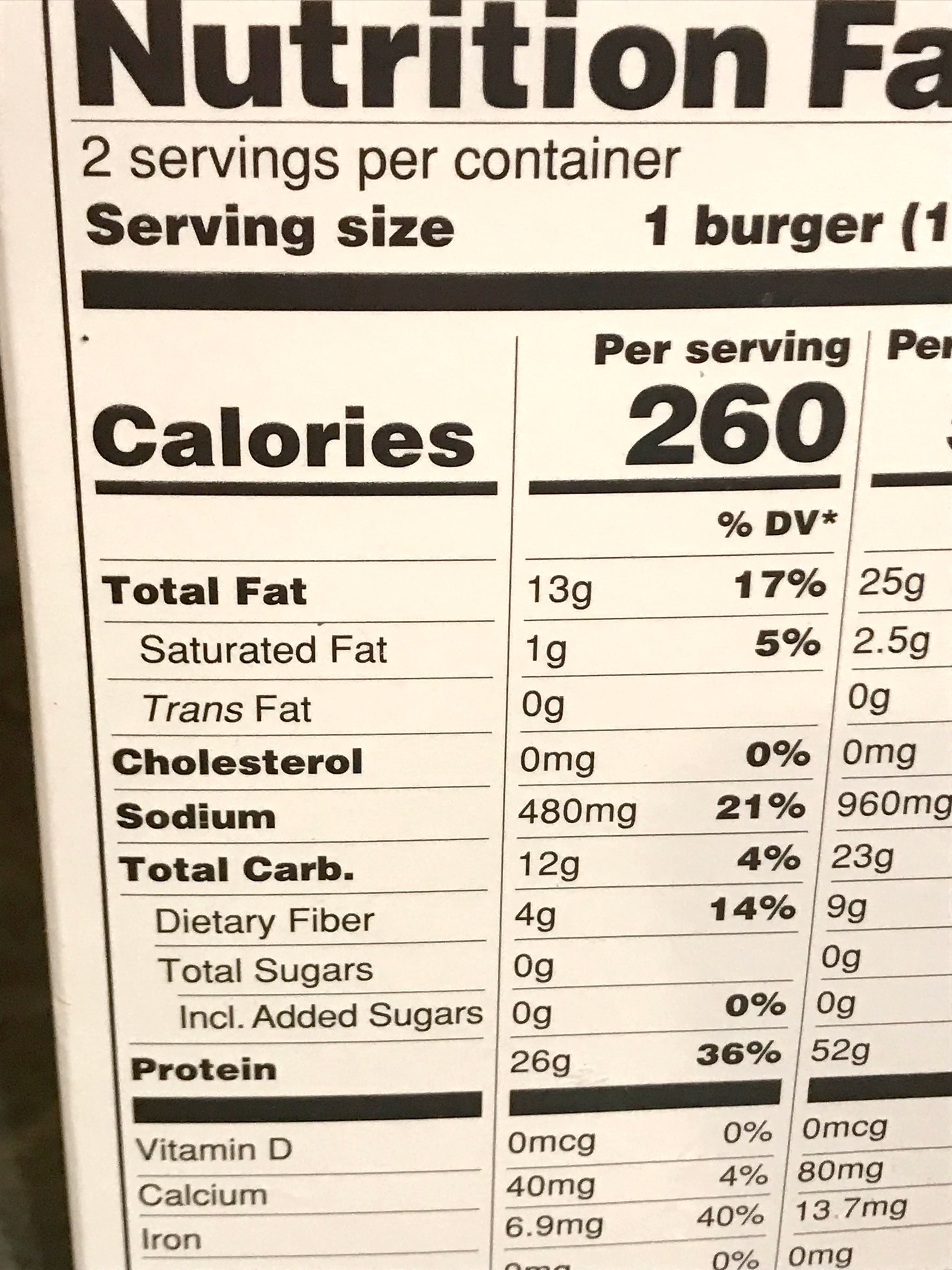 You definitely need to take the time to cook these right. Baking them in the oven for 10 minutes per side is recommended, but you can also pan fry them on the stove. Both yield crispy edges, which is what you want. Otherwise, if you half-ass it and microwave these, you'll end up with soft mushiness that just falls apart.
Enjoy these traditionally on a bun, or add cut-up pieces to salads, cooked quinoa, burritos, soups, or pizza. The possibilities are endless!