What Is Blaque Fitness?
Meet T'Nisha Symone: The Founder of the First Luxury Gym For Black People in New York City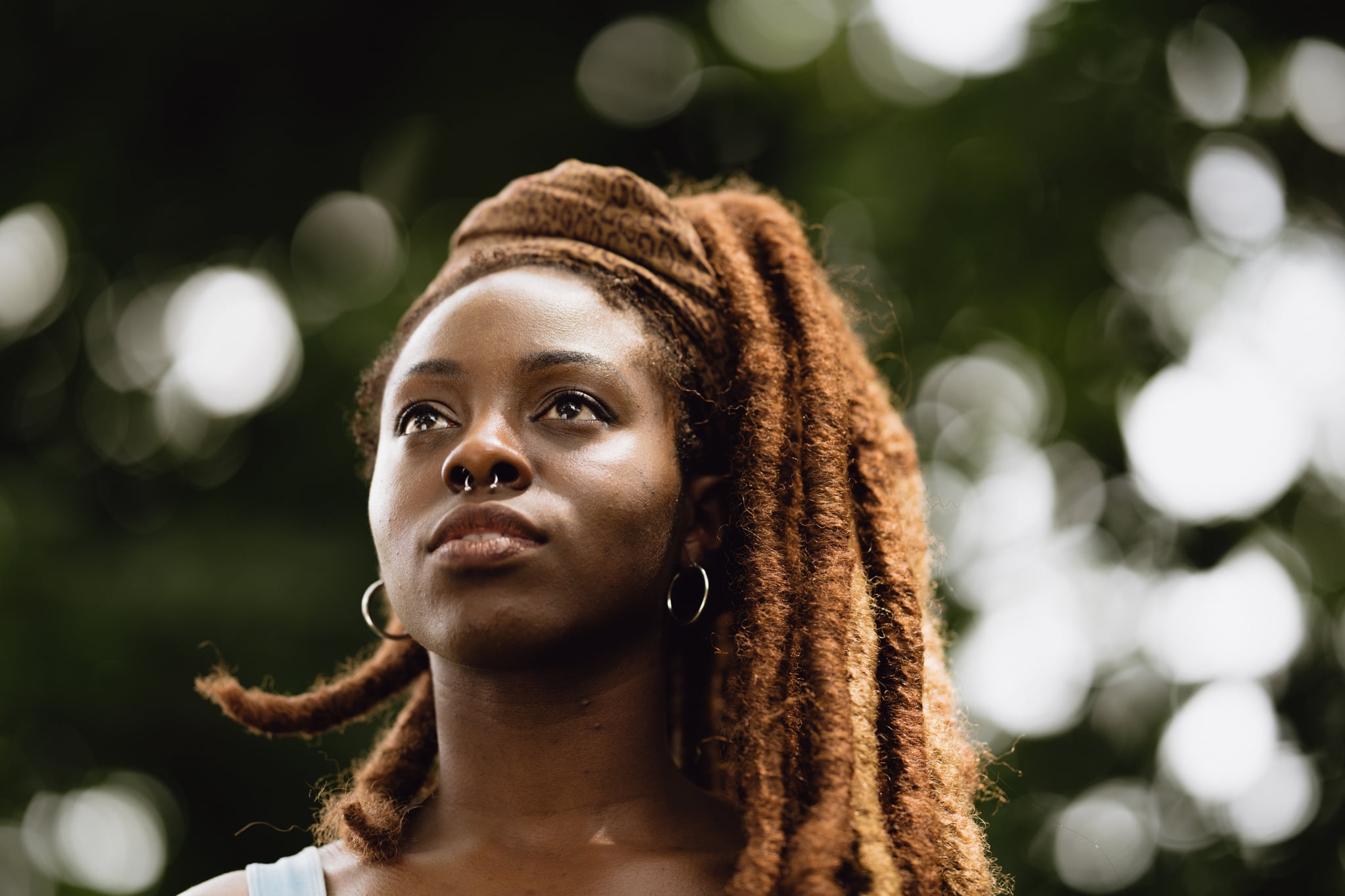 T'Nisha Symone, founder of Blaque, the first luxury fitness club for Black people in New York City, has worked in the fitness industry for 10 years, and aside from new training modalities, technology, and equipment, not much has changed in the fitness space.
"I noticed this common narrative of having to leave my community, leave where the other Black people in my life are in order to find opportunity," Symone told POPSUGAR.
"I trained almost all middle-aged white men who worked in finance," she added, explaining that as a Black woman in the predominately white spaces she was training out of, "there are these nuanced things you're aware of in your Black body." She's a Black woman and "not a Black woman who has has the body type that is lauded and beautiful in white spaces," she said. While she developed relationships with her clientele, she explained that "there was a sense of otherness in those spaces."
Symone also trained clients in Jamaica, Queens, and realized the juxtaposition between the studio she was training out of in Queens and the luxury space she was training out of in Manhattan. For example, the studio in Queens didn't have any amenities compared to the luxury gym she trained out of full-time in Manhattan. This observation made Symone think about how satisfying it would be to have a quality space to train her Queens clientele out of — a space that had the basic amenities along with products like whipped shea butter and coconut oil in the locker room, she said. The concept of going to a nice gym and being met with products made with Black skin and hair in mind excited her.
"It became so evident that it was so much bigger than whether or not the lotion moisturized my skin or the shampoo worked for my hair. It was really the recognition that this [fitness space] was designed for someone, and it wasn't Black people. And when that moment came to my mind, I just felt like 'That's such a problem,'" she explained. In that moment, Symone said it was "very clear" that the target customers being served in wellness spaces are not Black people, "and to me, that was enough to decide that this [a studio for Black people] was necessary."

"I think that the fitness industry as a whole has a really hard time with inclusivity in any way."
Symone knows that luxury has become synonymous with high prices but disagrees. "We've been told that luxury means inaccessible, we've been told that luxury means too expensive. And these things are not true. It's just what we've been marketed." Instead, she envisions a space where people are offered luxury training and amenities at an affordable price (currently there is not a set membership price), which is what Blaque will offer. Due to the coronavirus pandemic, the opening date of the brick-and-mortar space is unknown, but as soon as it's legal and safe for people, Symone said outdoor events and pop-ups will be taking place throughout New York City. In fall 2020, Symone is launching a digital platform via the Blaque website to meet the demand for training options in general and especially during the coronavirus pandemic.
"I think that the fitness industry as a whole has a really hard time with inclusivity in any way," Symone said. She explained that it's been presented as an industry exclusive to white women and a specific type of white man, "and there's not a lot of room for everybody else, all the people who still need the space, too." She added, "Representation is so important with how we structure this digital platform because we need a space where Black people see themselves in the people that are coaching them."
In addition to making sure that consumers feel represented through the digital classes and programming, Symone is also creating classes and workout experiences that are "genuinely reflective of our culture" and reinvesting in that culture instead of co-opting it. Ultimately, her goal is to give the Black community what they need when it comes to improving their health and wellness.
Symone is currently running a crowdfunding campaign to help Blaque and all the initiatives come to fruition, which you can support here. When Symone began training, she knew she wanted to do something within health and wellness that would have a lasting impact on her community, and through the creation of Blaque, that's exactly what she's doing.
Image Source: Joshua Kissi