I Traveled Through France With Only What I Could Carry on My Bike, and I Loved Every Mile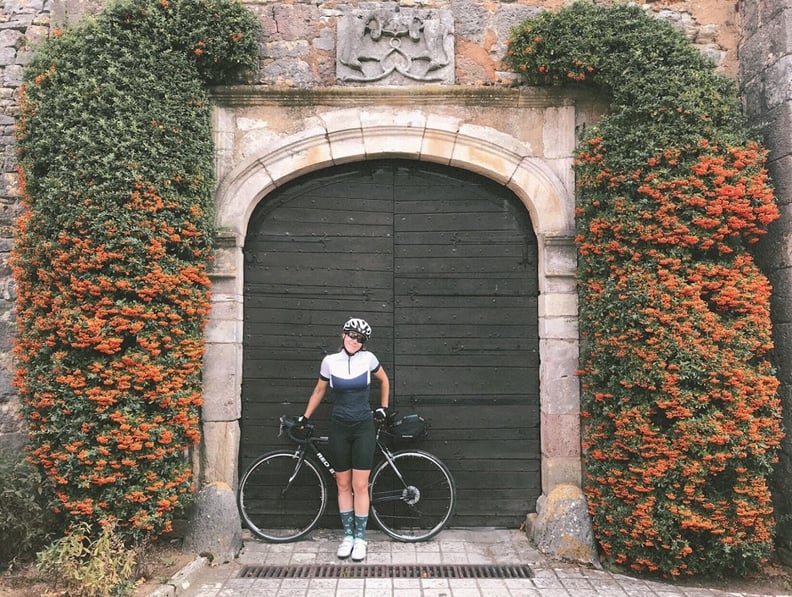 Leslie Tulip
My husband and I moved to Austria a little over two years ago and have traveled to many European countries since, but biking through the French countryside may be the single greatest trip I've ever taken. While I had never been much of an outdoorsy person, I finally found a hobby that stuck when I got into road cycling. And that's where the idea for our adventure was born.
I used to think I preferred a relaxed vacation. Sitting poolside sipping on a cocktail — how could anything be better? Don't get me wrong, vacations like that are dreamy, too, but an active trip can end up being so much more memorable. There's something exhilarating about getting away from your normal life and pushing yourself toward adventure. Even if you're not a particularly adventurous person by nature, just shaking things up and traveling in a new way can feel revitalizing.
After taking a train from Austria to France, I spent a week traveling with my own strength across hundreds of miles of hilly forest and farmland. It's something I never dreamed of doing, but it was an experience I'll never forget. Here's what I learned along the way.
It's a Completely Different Way of Seeing the World
Up until this trip, my husband and I had mostly traveled to major cities around Europe. We'd go to museums, concerts, cafes — all the usual metropolitan sights. Biking through small villages in France gave us a completely different look into the local culture. Getting to see how people live — their homes, their businesses, their churches — is something we would have never experienced if we were traveling any way other than by bike.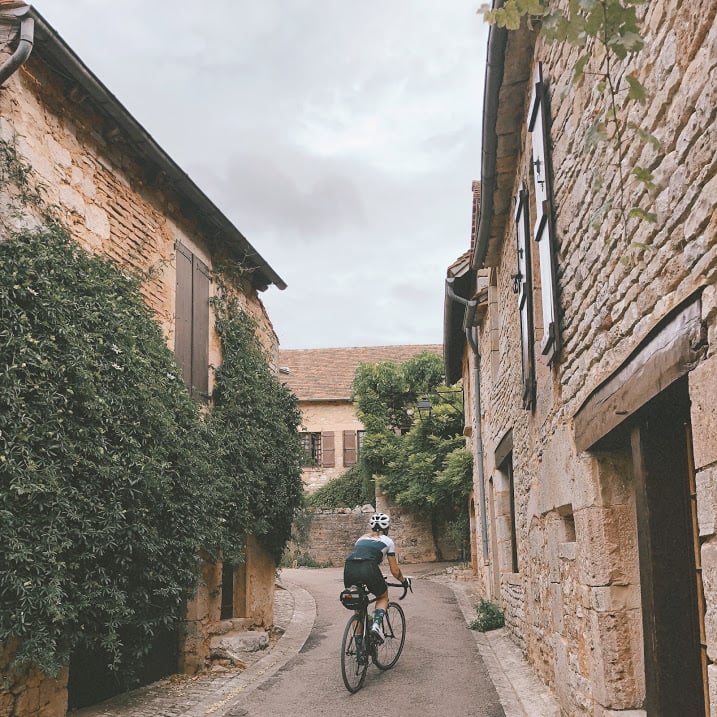 It's Challenging but Possible, Even For Newcomers
I am very new to cycling. In fact, I hadn't been on a bicycle in roughly a decade when I moved to Austria. I didn't spend years training for this trip. A few months leading up to it I tried to be intentional about getting out for rides and pushing myself so I would be prepared. Was it still a challenge? You bet! My legs were extremely tight after pedaling for seven straight days. But I did it, and I was amazed at my own strength day after day.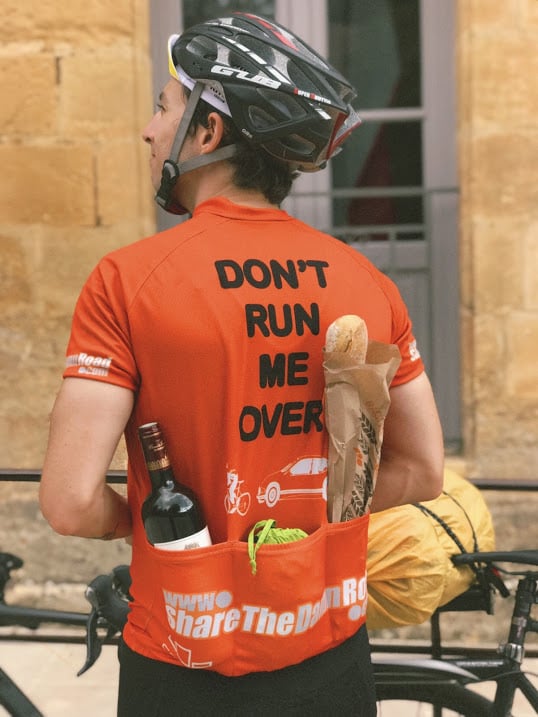 When You Get to Relax, It Feels So Good
After cycling an average of 37 miles every day, you better believe the evenings were spent feasting on French food and drinking French wine! And having as much crème brulée as my stomach could handle.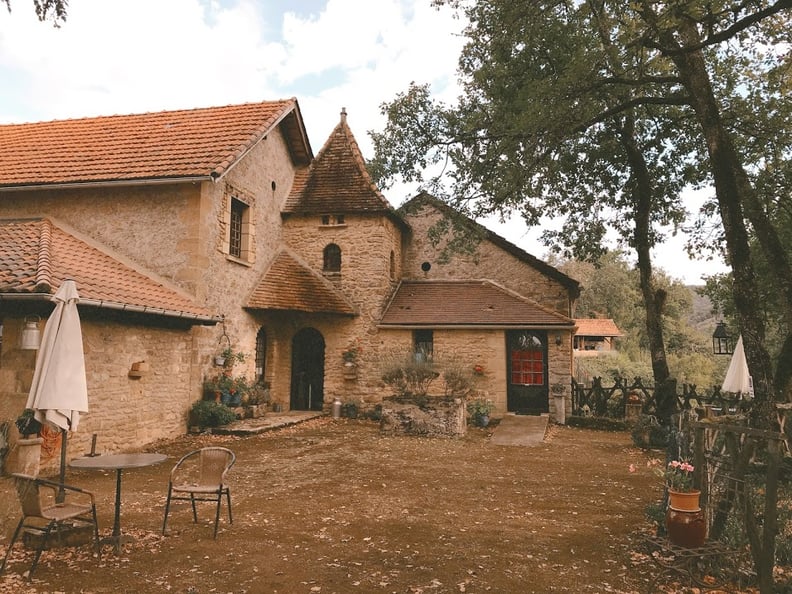 You'll Meet and Connect With People in a New Way
Typically I've used Airbnb to reserve an entire apartment when staying in cities across Europe. This time, I ended up booking a few bed and breakfasts as well. We only spent one night in each location, but at every B&B, we got to spend time with the hosts and other guests. The hosts were always so lovely, each with a story of how they came to run their business. It was a new experience mingling so closely with strangers, but it was a wonderful time and made me want to travel that way more often!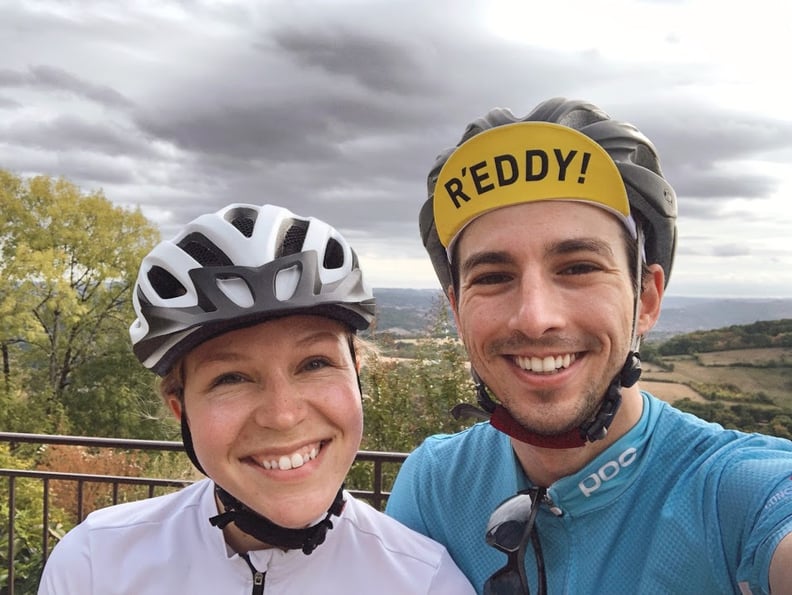 The Right Companion Makes All the Difference
The trip was as good as it was because I was with my best friend and partner. It was so much fun to travel together in a new way. Instead of learning how to navigate the metro in a new city, we were helping each other wash our bike clothes in a small bathroom sink somewhere in the French countryside, and I wouldn't have changed a thing.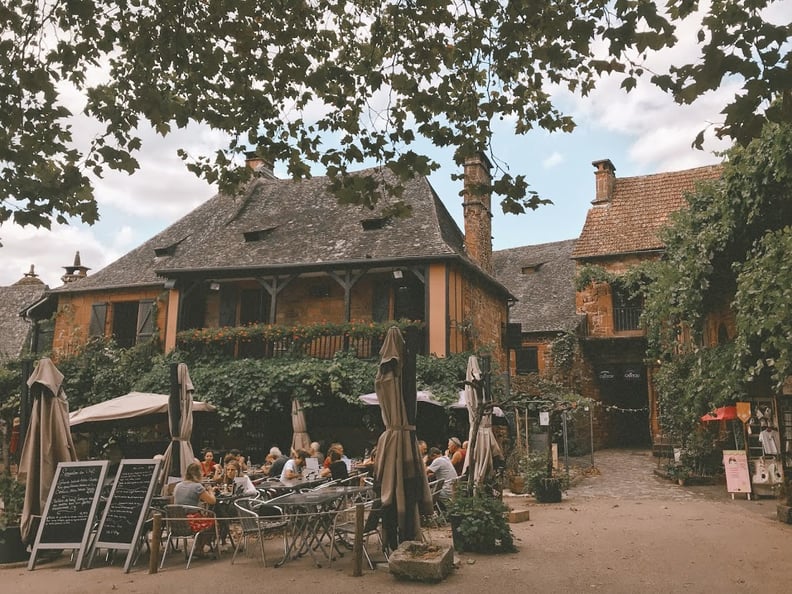 You Can Go at Your Own Pace
Because we had booked all our accommodations in advance, we had a specific endpoint we had to work toward each day. How long we took to get there, though, was entirely up to us. We could sleep in, eat breakfast, then slowly pack up and hit the road. We could take as short or as long of a lunch break as we wanted. We could stop to take all the pictures we desired because we were on our own timeline. There's no need to race from one spot to the next on a trip where the whole point is to take in the views.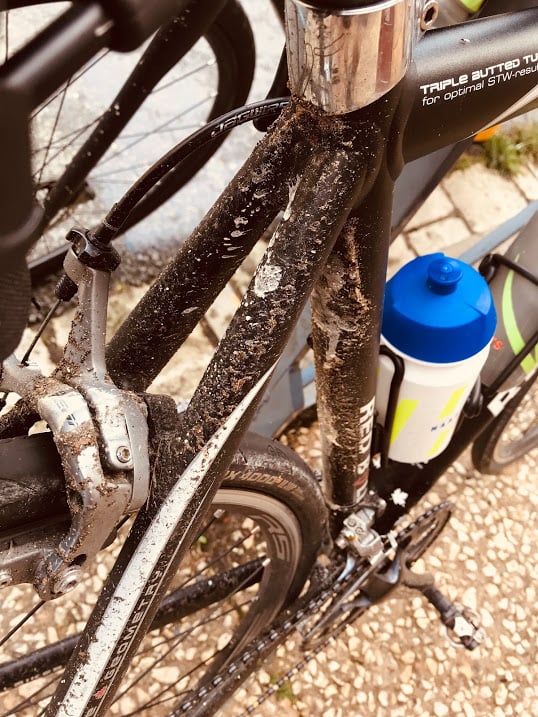 It Is a Commitment, Though
You have to keep moving, no matter what. One day we had to ride the last 25 miles in cold, heavy rain. It was miserable. It was scary. But there was a finish line (and a warm, dry hotel!) waiting for us on the other side. After riding through that day, I felt like I could handle anything else the trip could throw at me. I was there to ride, and I was going to keep riding.
You Find Out What You're Made Of
I tend to be my own worst critic. I don't always think I'm capable. But after every day of riding, I felt more and more amazed at myself. So often we don't know what we are capable of until we try. It is worth trying. Some days are hard and you may not always feel strong, but keep pushing. You'll be amazed at your own strength.