What to Know About Hummingway Reproductive Health Brand
This Reproductive Health Brand Is Focusing on Every Part of the Menstrual Cycle — Not Just Periods
As POPSUGAR editors, we independently select and write about stuff we love and think you'll like too. If you buy a product we have recommended, we may receive affiliate commission, which in turn supports our work.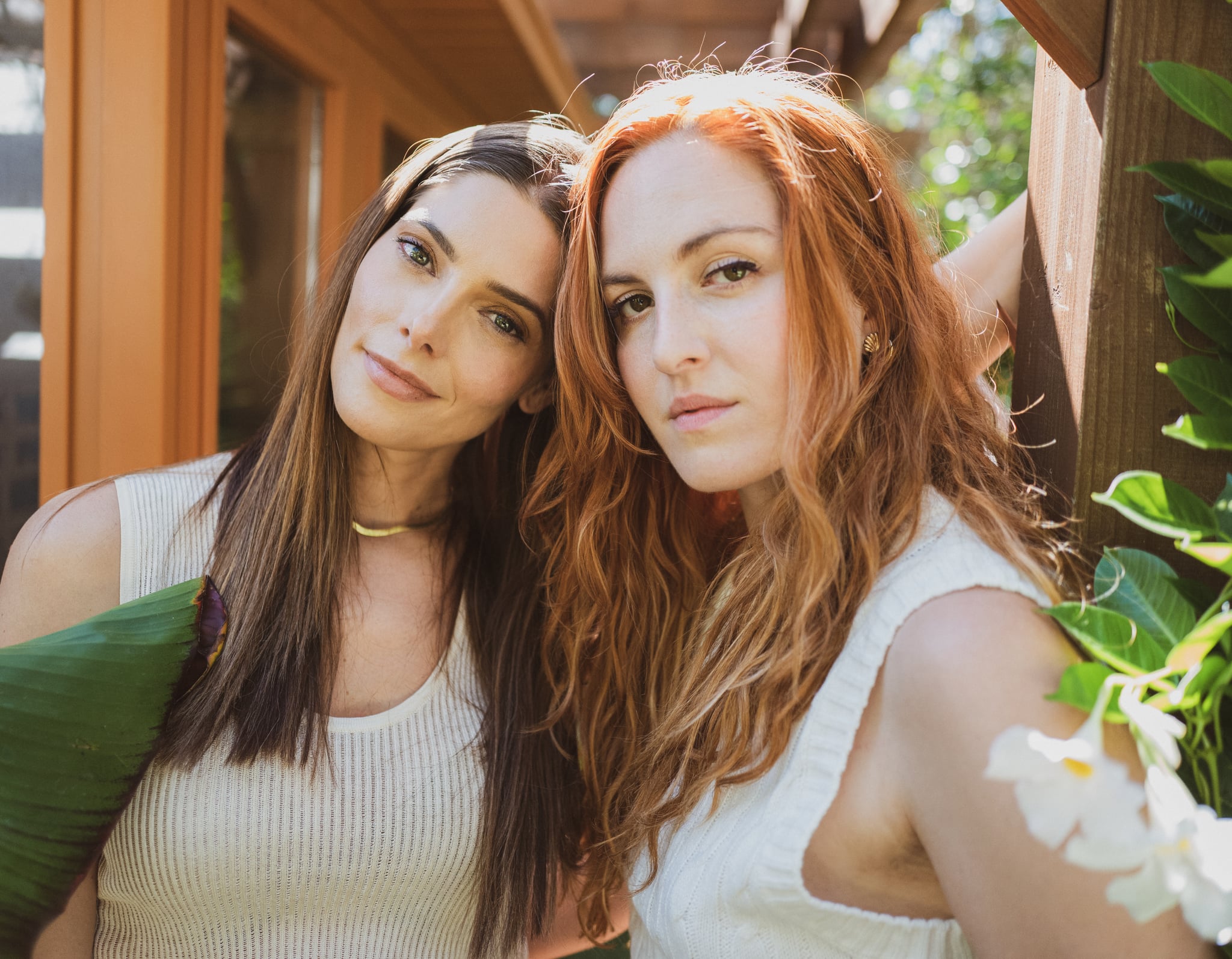 After going off hormonal birth control, Ashley Greene Khoury said she went from having no menstrual-cycle symptoms to her "hormones going wild and having every symptom under the sun." Mood swings, acne, and painful periods sent her to the doctor, but Ashley wasn't personally happy with the options that were presented to her — like getting back on hormonal birth control or taking medication for her acne. "The main thing I wanted to know was why it was happening and if there was anything I could do to stop it from happening," she told POPSUGAR.
Frustrated with feeling like she was "in the dark" about what was going on inside her body, she opened up about her experience to her sister-in-law, Olivia Khoury. While working together and researching, they felt that there wasn't a ton of clear and scientifically backed information out there about the menstrual cycle and natural solutions to symptoms. So to fill this void they noticed, the duo got to work on conceptualizing the newly launched reproductive and hormonal health brand Hummingway.
The brand seeks to offer products and resources that address and educate consumers on every phase and aspect of the menstrual cycle, not just the period portion that typically dominates the attention — an approach Hummingway has dubbed "Whole Cycle Wellness."
One of the key pillars of the brand is an educational platform within the Hummingway website called The Regular. This destination is filled with first-person stories and informational articles surrounding topics related to the menstrual cycle. Some examples include a penned essay by Olivia about her PMDD diagnosis, an explainer on prostaglandins and how the compound relates to menstrual cramps, and a piece on what each phase of the menstrual cycle may feel like to you.
The content is fact-checked by the brand's advisory board, which consists of a board-certified ob-gyn, a functional medicine naturopathic physician, a neuroscientist who specializes in the connection between the brain and the skin, and a holistic health coach.
This advisory board is also consulted during Hummingway's product development process. As the cofounders explained, these natural, vegan products will be made to help address the root cause of a menstrual-cycle symptom.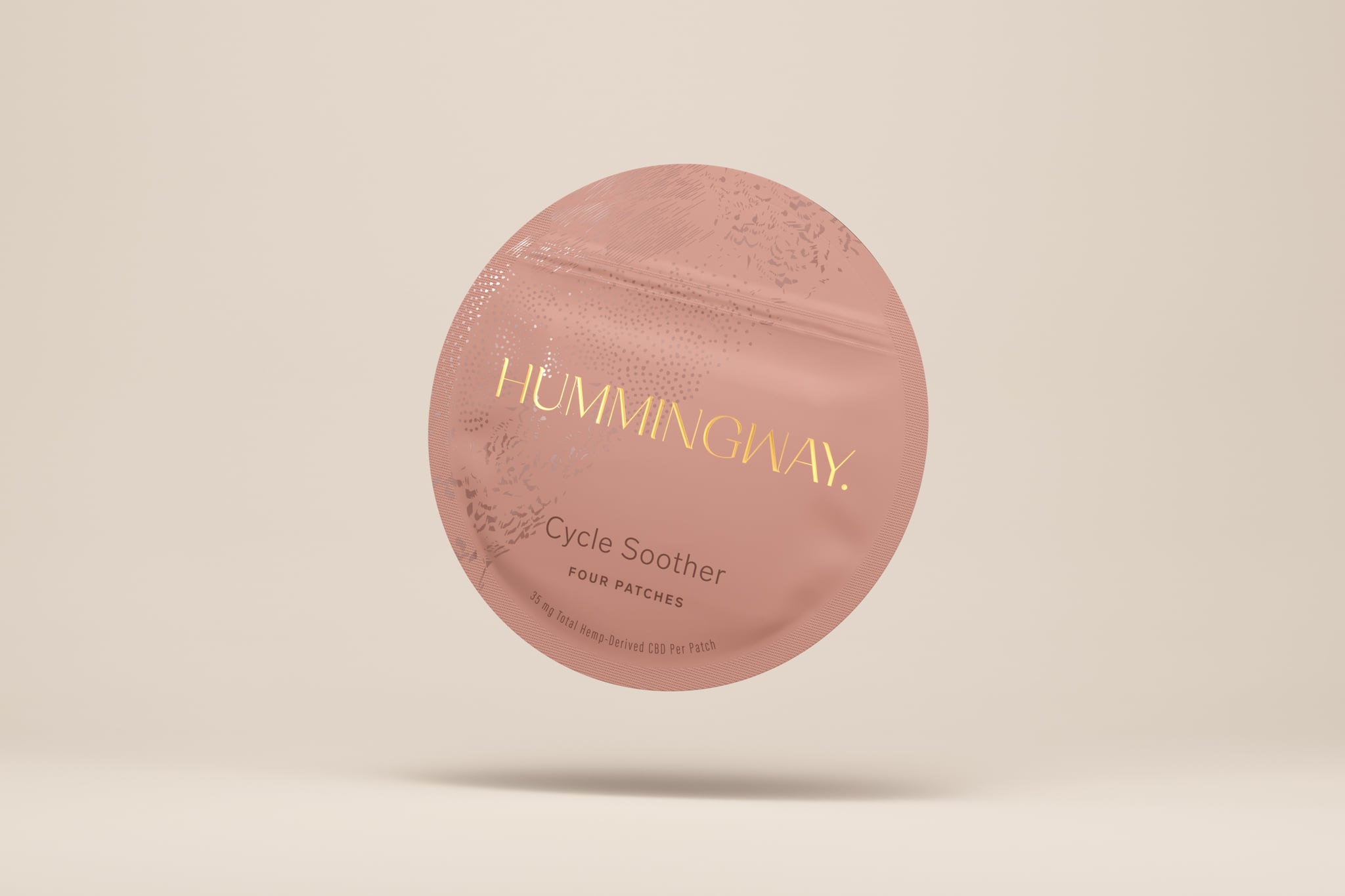 The brand's debut product is called the Cycle Soother ($29). It's a set of patches that are infused with hemp-derived broad-spectrum CBD and essential oils to help soothe muscle contractions that cause menstrual-cycle pain — like the cramps you may experience while on your period or during ovulation.
"It's designed so that you can wear it wherever you feel the pain, but a lot of us wear it on our uterine area near our abdomen. I have friends that wear it on their legs because that's where they get their cramps or on their backs," Olivia said.
Olivia also noted that the patch is transdermal and some people may feel its pain relief within 30 minutes.
What sets the Cycle Soother apart from many of the other pain-soothing patches on the market is that it can be used preventatively. The brand recommends applying the patch the night before predicted menstruation so the ingredients can get to work. It's also sweat- and water-resistant, meaning you can keep it on in the shower and while you exercise. In fact, the brand actually recommends leaving the patches on for a full 24 hours to experience the full soothing effects.
The Cycle Soother's connection to the menstruation portion of the menstrual cycle is clear, but in alignment with the brand's ethos of Whole Cycle Wellness, Ashley said Hummingway has plans to expand with products that can be incorporated into each menstrual-cycle phase to help create balance throughout the phases and mitigate symptoms before they begin.
Image Source: Hummingway