On the softball diamond, Monica Abbott is a living legend. An NCAA standout for Tennessee and a 2008 Olympian, the 35-year-old left-hander remains one of the best pitchers in the world in the 12th year of her professional career. And with softball back in the Olympics in 2021, Abbott once again has the chance to flash her skills on the world's largest stage. Two games into Tokyo, she did just that, pitching a complete-game, one-hit shutout against No. 3-ranked Canada and leading top-ranked Team USA to a 1-0 win to remain unbeaten in the Olympics this year. (To fit all the games in, the softball competition kicked off before the Opening Ceremony on July 23.) Abbott also got the start in the Americans' fourth game, holding Australia to one run into extra innings and keeping the US alive to get a walk-off win in the eighth.
At 6-foot-3, Abbott makes an intimidating opponent when she takes the mound. She nearly scrapes the ground with her glove as she starts her signature windup, then explodes forward, using every inch of her long legs and arms to whip the ball over the plate. And she's part of an iconic one-two punch pitching rotation with fellow '08 Olympian Cat Osterman, which means we're sure to see more of Abbott's dominance as the Tokyo tournament continues. So what else should you know about this world-class pitcher? Keep reading for seven fun facts that'll help you appreciate Abbott's brilliance even more.
01
Monica Abbott Grew Up in Salinas, CA
Abbott was born in Santa Cruz, CA, and grew up in Salinas, where she still lives when not traveling for softball. She's the second oldest of five siblings.
02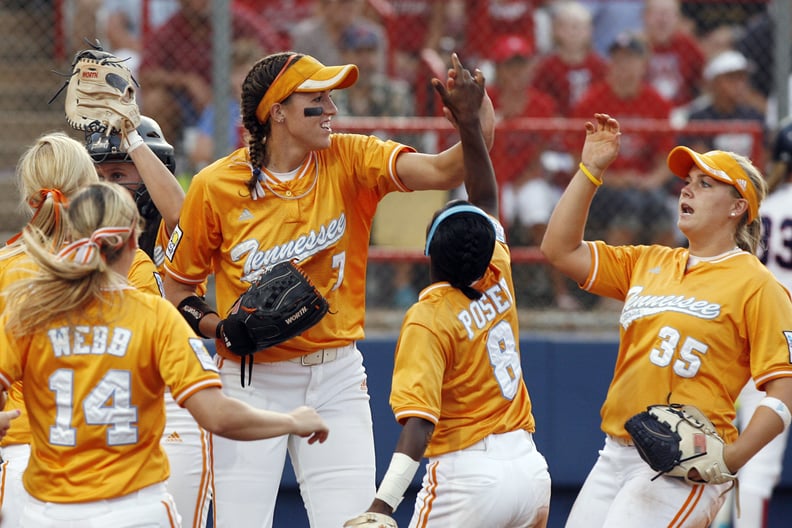 Monica Abbott Was an Ace Pitcher For Tennessee
Abbott became a bona fide star when she pitched for Tennessee from 2004 to 2007, throwing an incredible 23 no-hitters and six perfect games during her time as a Vol. She led the team to a runner-up finish at the Women's College World Series in 2007 and logged a 0.79 ERA over her entire NCAA career. She was also the first pitcher in NCAA Division I history to record 500 strikeouts in four separate seasons.
03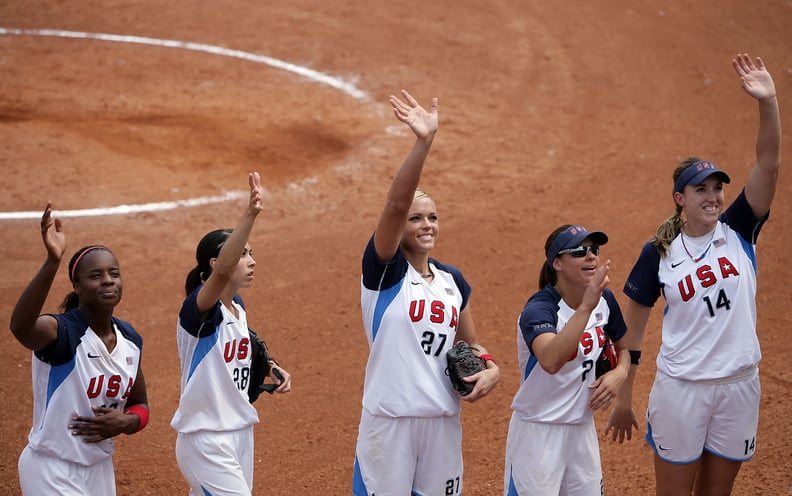 Monica Abbott Won an Olympic Silver Medal in 2008
Abbott was the youngest player on the 2008 silver medal-winning team at the Beijing Olympics, just 23 years old at the time. While Abbott herself had a successful tournament, posting a 0.29 ERA (earned run average) and striking out 32 batters over 24 innings, the team underperformed by losing the gold medal game to Japan. It was a stunning upset, with top-ranked Team USA fielding stars like pitcher Jennie Finch, shortstop Natasha Watley, and outfielder Jessica Mendoza in addition to Abbott and Osterman.
Abbott has been playing professionally ever since (more on that later), so she's in top form to help Team USA reclaim gold.
04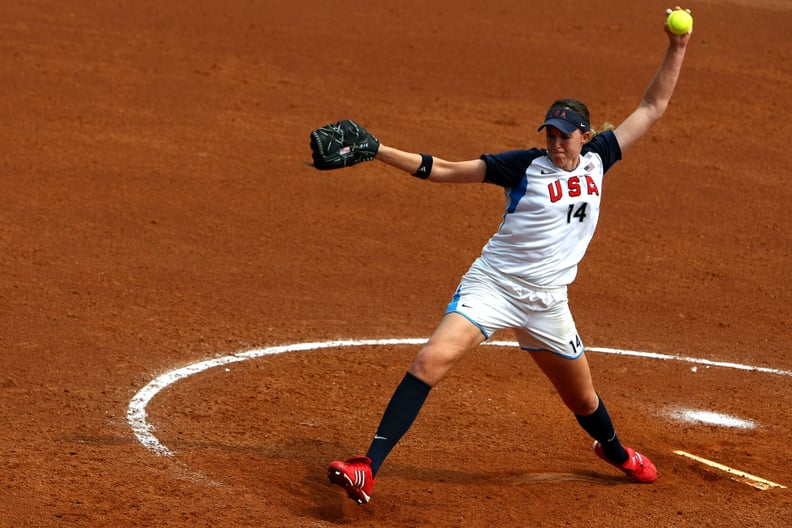 Monica Abbott Pitched the First Perfect Game in Olympic Softball History
Abbott made history on August 17, 2008, by throwing the first perfect game (no hits, walks, hit batters, or errors) in Olympic softball history. She struck out nine batters in the five-inning, 8-0 win against the Netherlands, which was shortened from the usual seven innings due to the Olympic mercy rule. The perfect game was nothing new for Abbott, who recorded six of them during her NCAA career, but to do it on the Olympic stage, when the pressure was highest, sent her to the history books.
05
Monica Abbott Pitches Professionally For Toyota Motor Corporation in Japan
Abbott might have an advantage with the Olympics in Tokyo this year. The pitcher has quite a bit of experience playing in Japan, having pitched professionally for the Toyota Motor Corporation in the Japan Softball League for 12 seasons. Abbott has won six championships in Japan and has been named league MVP in four different seasons.
06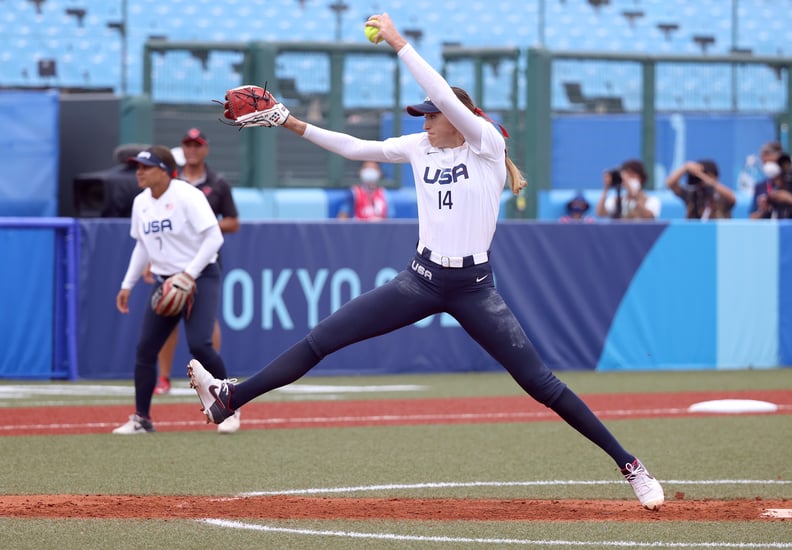 Monica Abbott Is Known For Her Velocity
Abbott routinely hits 70 miles per hour on her pitches, a velocity almost impossible to catch up to when it comes from a pitching mound only 43 feet away — and from a pitcher whose long stride brings her even closer than that. For comparison, a 72 mph pitch in softball is about the equivalent of a blistering 101 mph pitch in baseball. According to former Team USA teammate Jessica Mendoza, now an NBC commentator at the Tokyo Olympics (and a baseball analyst for ESPN), Abbott is "one of the hardest-throwing pitchers in the entire game." That speed benefits Abbott in multiple ways; she can blow fastballs past hitters only to leave them whiffing on her much slower changeup.
07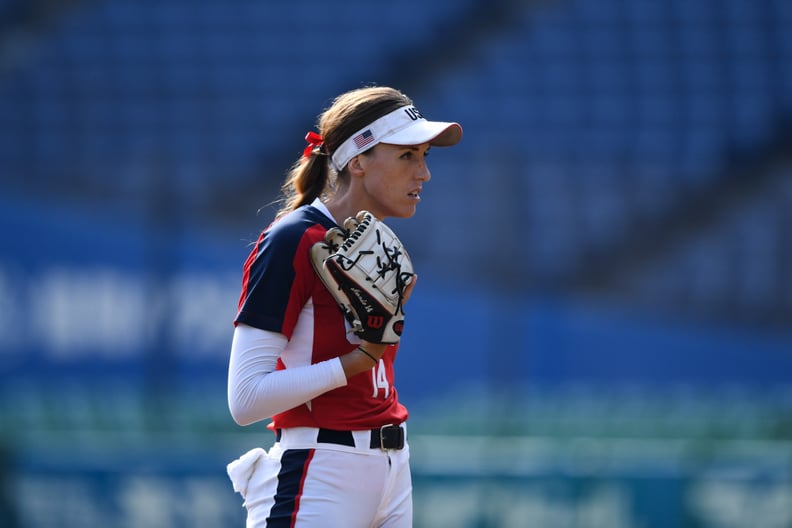 Monica Abbott Signed the First $1 Million Deal For a US Woman Athlete in a Team Sport
In 2016, Abbott became the first American woman athlete in a team sport to sign a $1 million contract when she signed with the Scrap Yard Dawgs of the National Pro Fastpitch League (NPF). She told ESPN at the time that the contract "represents an opportunity for the younger players in our game . . . For me, that's what I see in this deal. I see opportunities for other athletes, for the college girls coming in [to the league], for the college freshmen, for the 12-year-olds. I see opportunities for them to only be a professional softball player. To not have to have another career, another job. Hopefully it just raises the bar of our sport."
Abbott still plays for the team, which became This Is Us Softball to support racial justice in 2020.