Why Being Black and Sober Is an Act of Resistance
What It Means to Be Black and Sober Amid So Much Uncertainty and Unrest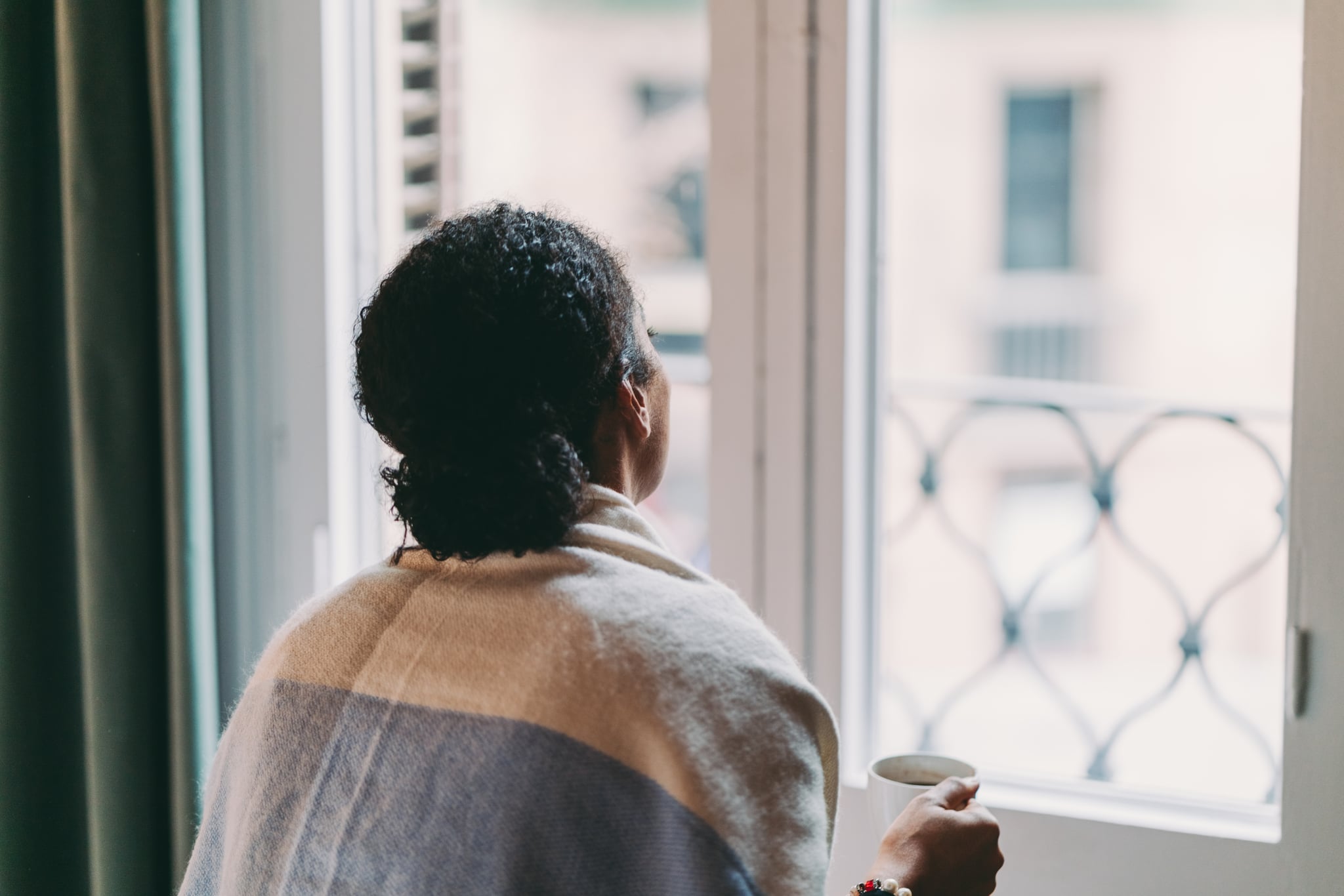 I was 25 years old when I decided to get sober. After a tough breakup, I had started to drink as much as possible. What began as occasional trips to bars with friends turned into daily visits by myself. I had been sober seven months when Los Angeles County went under a shelter-in-place order in March. Then, two weeks into social distancing, I caved and had a drink. I felt I had an excuse. Every time I heard the word coronavirus, I thought about drinking.
Drinking gave me a sense of relief that no Zoom meeting or Netflix series could provide. I would start with one mixed drink, I told myself, and then stop. But as time went on, and the news only seemed to get worse, I found myself finding comfort in "just one more drink." Every time I poured myself a drink, it gave me a reason to wake up the next morning.
Shortly after George Floyd's death in May, I finished an entire handle of vodka in less than 24 hours. I couldn't open my computer without being subjected to footage of police throwing tear gas, beating protesters, and running over crowds. I told myself I was drinking again in order to gain a deeper sense of control. There was so much in that moment that was unknowable — and so much that still is — and telling myself I possessed the self-control to drink like a "normal" person gave me some sense of autonomy over a situation no one really had a handle on.
But I didn't continue drinking because of the uncertainty surrounding the pandemic — I continued drinking mainly because I didn't know how to cope with the complexities of being a Black woman today. I finally decided to stop drinking again after I came across footage of a 27-year-old Black man getting shot in a Wendy's parking lot. He had been asked by police to take a breathalyzer test before he attempted to flee, presumably out of fear of being arrested or killed. Watching Rayshard Brooks die at the hands of the police scared me back into sobriety.
I know the only reason I'm alive today is because I'm sober. So, when I opened Instagram and saw body cam footage of the police shooting of Breonna Taylor — and read that the officers involved were allowed to remain on the scene, in violation of protocol — I chose to sit with my feelings rather than numb them with alcohol. When none of the officers were charged for her murder, I allowed myself to experience anger, frustration, and sadness all at once. But I refused to pick up the bottle, because my sobriety has meaning beyond myself.
I maintain my sobriety as an act of resistance. Resistance against deeply rooted hatred and bigotry.
To be Black and sober in an era tainted by a global pandemic and civil unrest speaks volumes. I'm sober to serve as an example to young Black people across the country. I maintain my sobriety as an act of resistance. Resistance against deeply rooted hatred and bigotry. Resistance against stereotypes that I'm expected to fulfill as a Black woman living in the US. Resistance against a system that was set up for me to fail. One day, I will raise Black children, and they will learn what it means to be sober. I will teach them to embrace what it's like to fully experience emotion, as painful as it may be.
Yes, I will continue watching the news and checking Instagram daily. Yes, I will want to drink. But what matters most is that I accept and deal with my feelings as they are. There is a deep sense of collective strength in being Black and sober — and there is a large Black and sober community across the world. You can find us in the Sober Black Girls Club, Stoners of Color, Served Up Sober, and so many other places. Like the slaves and domestics who came before us, we refuse to be broken by the pain that comes with being a Black American. Being Black and sober is beyond difficult, but with the support of family and friends, I continue to move forward one day at a time.
If you or someone you know is struggling with addiction, please go to aa.org, na.org, or call the Substance Abuse and Mental Health Services Administration at 1-800-662-HELP (4357).