I've Never Been More Excited, or Grateful, to Be Able to Work Out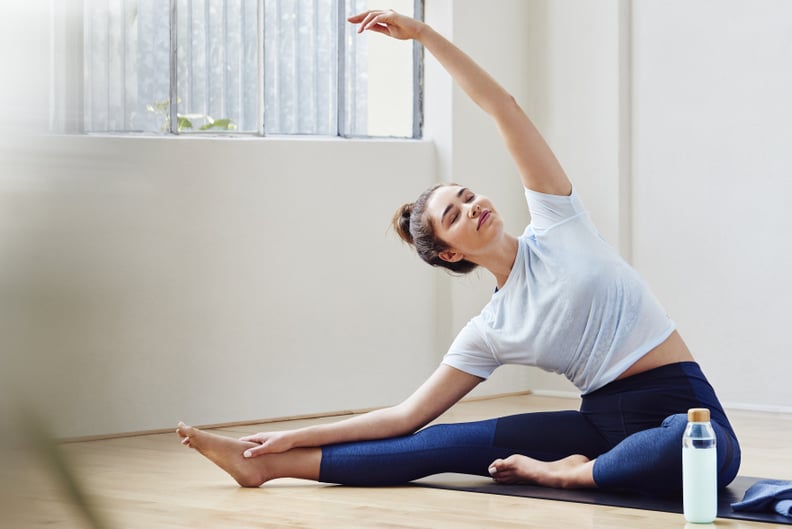 POPSUGAR Photography | Maria del Rio
POPSUGAR Photography | Maria del Rio
As POPSUGAR editors, we independently select and write about stuff we love and think you'll like too. If you buy a product we have recommended, we may receive affiliate commission, which in turn supports our work.
My relationship with exercise has always been, well, complicated. I started playing sports when I was 3 years old, and I come from an athletic family; movement was an essential part of my life growing up. When I stopped playing competitive tennis after high school, I found group fitness and tried almost everything: indoor cycling, Pilates, boxing, boot camp, yoga, the list goes on. It became a part of my routine, waking up and working out, like brushing my teeth. But, like brushing my teeth, I was never really that excited about it. Yes, I liked moving my body, and I loved those endorphins, but more often than not I'd have to be dragged out of bed or convince myself to make it to class. Then COVID-19 happened, and now exercising is the event I look forward to most every single day.
It started with walks. Getting outside with my mom every day was the one time I felt lighter, like the weight of the world wasn't coming down on top of me. Then the rain came, and I turned to Pilates and dance cardio inside. When I move, I don't think about anything else besides what I'm doing, and it's been essential for my mental health. It's the one time of day where I'm not trying to ward off an anxiety attack, and I've never been more grateful. I wake up every morning thinking about the ways in which I can move my body, because it brings me that much joy. Programs like Megan Roup's The Sculpt Society, P.Volve, Melissa Wood Health, Body by SJ, 305 Fitness, AArmy, and several others have been the bright spot in a wild world.
I'm also lucky enough to be healthy right now, and I do not take that for granted. People in my family have been sick, and friends are in the hospital; we lost someone close to us the other day. The whole point of exercise should be to strengthen and appreciate all that your body can do, not beat it into submission so you can fit into a dress. In a moment where our world is entirely focused on health, I can think of nothing better for me and my health than to move. My ability to do so is a gift, and I know that now more than ever. Of all the things that have changed, I'm glad that part of my new normal is a healthier, happier relationship with exercise.